Asian cinema has been on the rise in Hollywood in recent years, and for good reason. With more and more Asian actors and directors making waves in the entertainment industry, it's important to talk about this trend and its impact on the movie scene.
In the past, Asian representation in Hollywood was limited and often stereotyped. However, we are now seeing a major shift in the industry, with more diverse and complex characters being portrayed by Asian actors and directors. This not only led to more comprehensive storytelling, but also critical acclaim and box office success for many films produced in Asia.
With this rise in Asian cinema, we are seeing a greater exploration of Asian cultures and stories, as well as more collaborations between Hollywood and Asian filmmakers. From box office hits like Crazy Rich Asians for movies like parasiteAsian cinema is now getting the appreciation and representation it deserves.
In this article, we will take a closer look at the rise of Asian cinema in Hollywood and explore some of the best films that have come out of this direction.
The beginning of the Asian influence in Hollywood
The history of Asian cinema dates back to the late 1800s, with Japan leading the way with its first silent film in 1899 — but it wasn't until the 1920s that Asian films began making their way to Hollywood. It was one of the earliest and most notable examples broken flowers (1919), directed by D.W. Griffith, which starred Lillian Gish and Richard Barthelmes.
However, it was not until the 1950s and 1960s that Asian cinema began to emerge in Hollywood. One of the first and most influential filmmakers was Akira Kurosawa, whose films such as Rashomon (1950), Seven samurai (1954) and Yojimbo (1961) introduced Japanese cinema to a wider audience in the West. Kurosawa's work has had a particular influence on Western directors such as George Lucas and Martin Scorsese.
Then there were such influential Bruce Lee martial arts films Big Boss (1971) and Enter the dragon (1973), which popularized kung fu in the West and helped break down barriers in Hollywood. Lee's legacy is still felt today, with many films and TV shows showcasing martial arts and Asian culture.
Related: The best Bruce Lee movies, ranked
One of the most popular Asian films of all time In the mood for love (2000) directed by Wong Kar Wai. The film tells the story of a man and woman who discover their spouses are having an affair and slowly develop a relationship of their own. The film's lush visuals and evocative music have made it a classic of world cinema.
These filmmakers brought their unique vision and style of storytelling to Hollywood, pushing the boundaries of what was possible in cinema.
The rise of Asian influence in Hollywood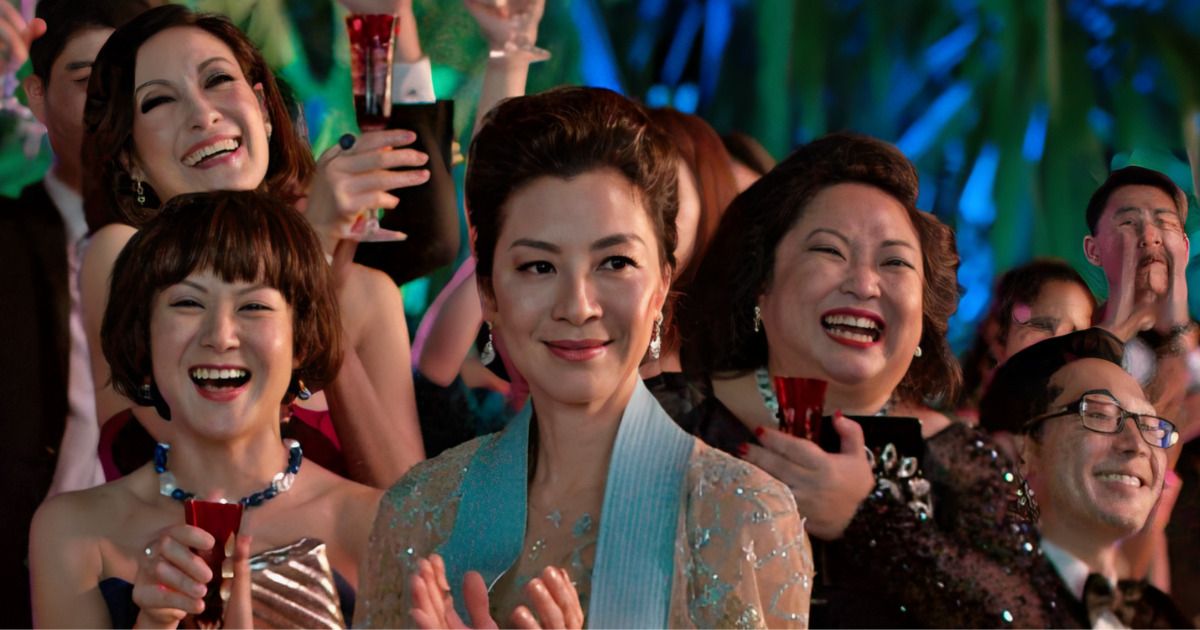 In recent years, Asian cinema has become more mainstream in Hollywood. The influence of Asian cinema is becoming more evident in Hollywood in the 21st century. With an emphasis on inclusivity and diversity, Hollywood has worked to incorporate more Asian representation into its films, both in front of and behind the camera.
One of the most important examples of the influence of Asian cinema on Hollywood is the success of the film Crazy Rich Asians. The romantic comedy, which was directed by John M. Chu and featured an entirely Asian cast, was a box office hit, grossing over $238 million worldwide. Not only did Crazy Rich Asians provide much-needed representation to the Asian community, but it also showed Hollywood that diversity can be profitable.
Another Asian film influencer in Hollywood is Bong Joon-ho parasite, winner of four Academy Awards, including Best Picture, Best Director and Best Original Screenplay. Parasite, a Korean film, was the first foreign-language film to win Best Picture. The critical acclaim and success at the box office showed that audiences were willing to embrace foreign films and that an international market was essential to Hollywood.
Asian filmmakers are also making strides in Hollywood. Chinese director Chloe Zhao won Best Director at the Academy Awards in 2021 for her film Bedouin, becoming the first woman of color to win the award. Zhao's success shows that Asian filmmakers can excel in Hollywood and that there is a growing demand for diverse stories and perspectives.
Overall, the influence of Asian cinema on Hollywood is undeniable, and it is getting stronger. Hollywood is finally realizing the importance of diversity and inclusion, and Asian cinema is at the forefront of this movement.
Related: Best movies with an Asian cast of characters
The rise of Asian cinema in Hollywood is a welcome development that has led to increased diversity and inclusion in the film industry. From Akira Kurosawa's influential films of the 1950s and 1960s to the success of recent films such as Crazy Rich Asians And parasiteAsian cinema has had a lasting impact on Hollywood. That Zhao was recognized as the first woman of color to win Best Director at the Academy Awards is also a testament to the growing importance of diverse stories and perspectives in the industry.
As Hollywood continues to embrace Asian representation and collaborate with Asian filmmakers, we can look forward to more exciting and groundbreaking films in the future.