Save for one or two films, perhaps, these directors provided audiences with the most well-known titles sci-fi has to offer. Space travel, time manipulation, futuristic settings, high-functioning pieces of technology — these are all common tropes within the cinematic genre at hand. And they've rendered their respective projects among the highest-rated and most popular movies of all time, with franchises like Star Wars, Back to the Future, and Planet of the Apes perfectly fitting the qualifications of science fiction. Those are some truly beloved titles by some powerhouse directors.
Guys like Richard Marquand and Katsuhiro Otomo only made one science fiction film in Return of the Jedi (1983) and Akira (1988) respectively, while people on this list seemed to specialize in that regard to one degree or another. But all that said, these are the twenty most beloved science fiction directors of all time.
20

Franklin J. Schaffner

With an intriguing premise, a sprawling score, engaging characters, and a plot twist for the ages, Planet of the Apes (1968) remains one of the most influential sci-fi movies ever made. It spawned four sequels within the following five years, and there have even been a couple of 21st century reboots — the most recent of which has been performing exceedingly well.

Director Franklin J. Schaffner followed up in this regard exactly one decade down the line with a sci-fi thriller called The Boys From Brazil (1978), which starred Gregory Peck and Laurence Olivier. Two brilliant leading men who indeed marshaled their dramatic troops to a brilliant degree as the film's antagonistic duo. And despite its lackluster response from critics and modest box office numbers, it did garner three nominations from the Academy Awards. It's definitely underrated these days.
19

Steven Lisberger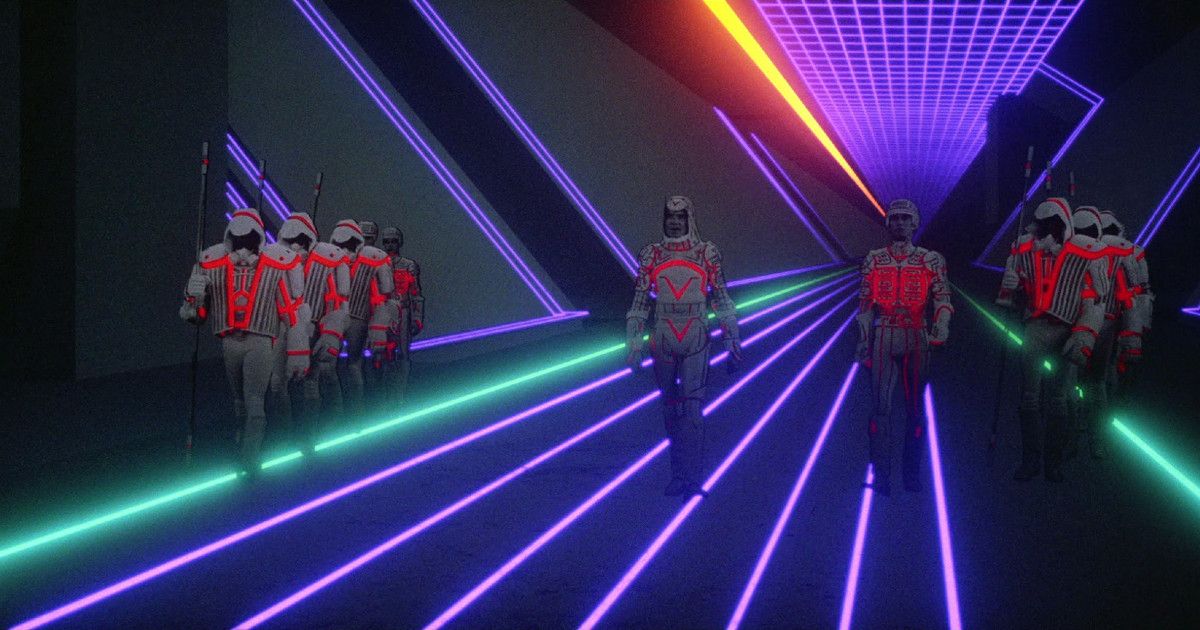 To be frank: Slipstream (1989) by Steven Lisberger is among the more irrelevant films written about on this list. Despite featuring the likes of Mark Hamill and Bill Paxton, this project was largely thrown by the commercial wayside, and it also underwhelmed critics.
On the opposite end of the sci-fi spectrum, however, Lisberger directed the original Tron (1982). For sheerly technical purposes — its early, famous use of computer-generated imagery (CGI) — this project moved the cinematic needle like few films before, and even since. Other franchises are more well-known, feature higher critical ratings, and raked in far more money at the worldwide box office. But they didn't impact the industry as a whole quite to the extent of Tron.
18

Alfonso Cuarón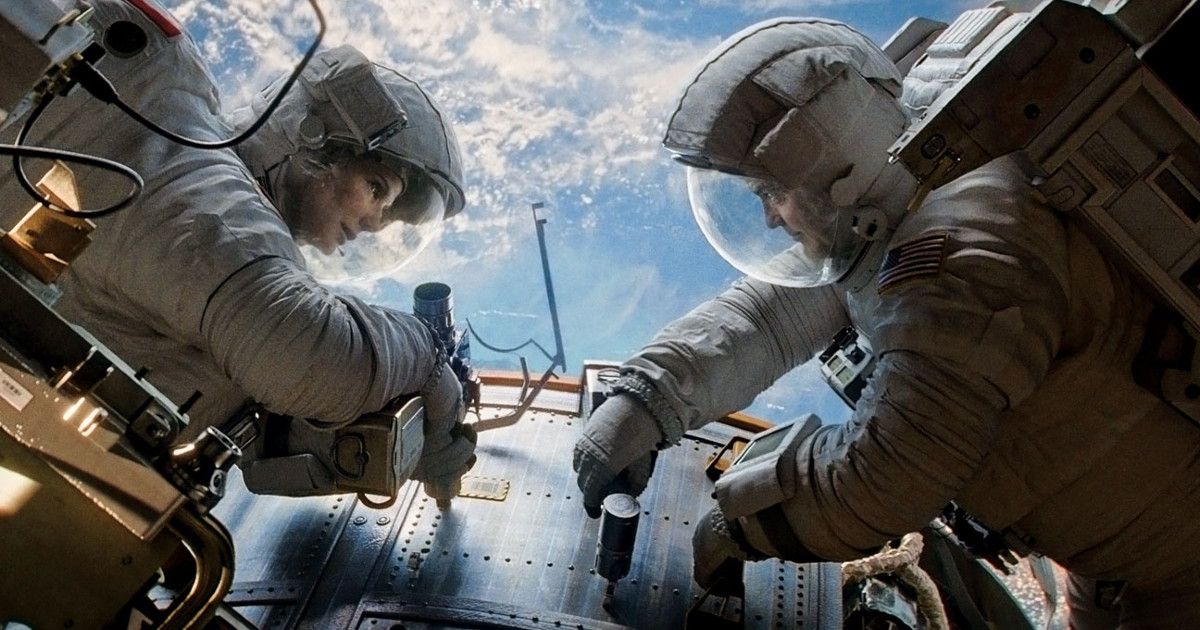 As a two-time Best Director winner at the Academy Awards, Mexican filmmaker Alfonso Cuarón is among the most lauded creatives not just of this list, but throughout Hollywood history. He's known for operating within a wide variety of genres such as fantasy with Harry Potter and the Prisoner of Azkaban (2004) and dramas like Roma (2018), but Cuarón perhaps shines the brightest under a lens that's focused closely on technology, time travel, space exploration, and, well, you know the rest.
His first foray into the genre came with Children of Men (2006), which has aged just gracefully. Film students: watch this closely, study its behind-the-scenes subversions and carefully-honed plot. It almost transcends the genre just on sheer quality alone — as does Cuarón's other film of this variety: Gravity (2013). Starring George Clooney and Sandra Bullock, he co-wrote, co-edited, and produced this award-winning film on top of his directorial efforts. It truly stands out among his high-caliber filmography.
17

Irvin Kershner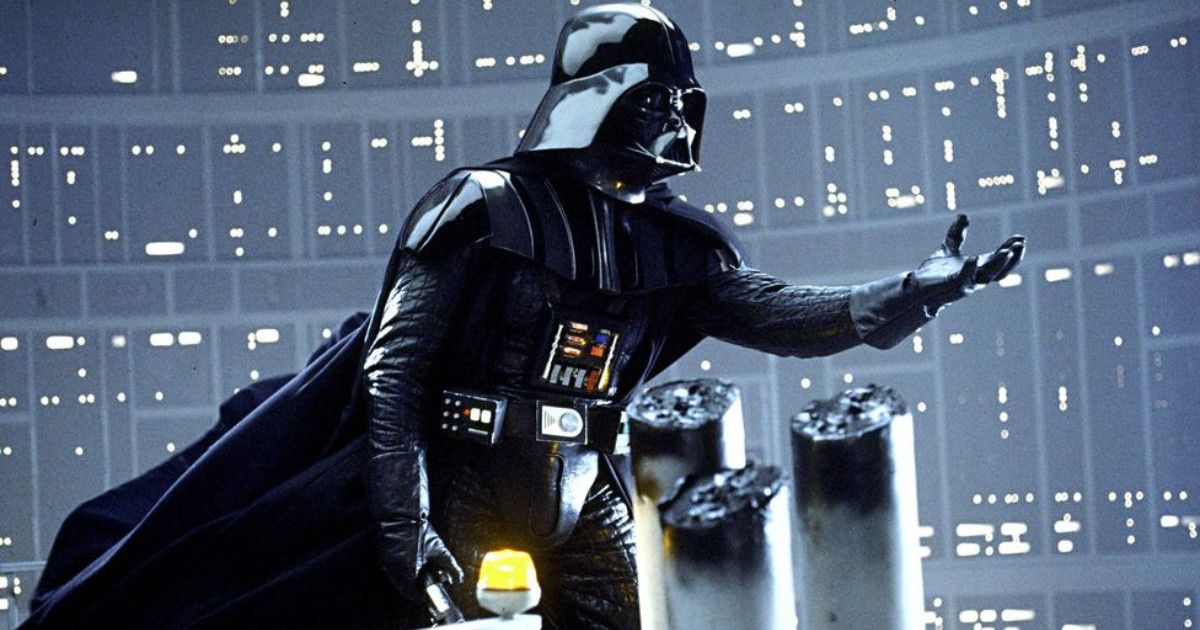 This American director had two science-fiction projects under his belt: The Empire Strikes Back (1980) and Robocop 2 (1990). The latter was poorly received and didn't exactly rake in millions upon millions at the worldwide box office, but it does help establish him as a sci-fi director for the purposes of this list.
On the other hand, The Empire Strikes Back remains one of the most beloved films of its kind even four decades down the line. More than that, in fact. It's commonly cited as the best Star Wars movie ever made thanks to its rock-solid structure, well-paced action sequences, and perfectly-executed plot twist. And ultimately, it will forever go down as the definitive project in the career of Irvin Kershner.
16

J.J. Abrams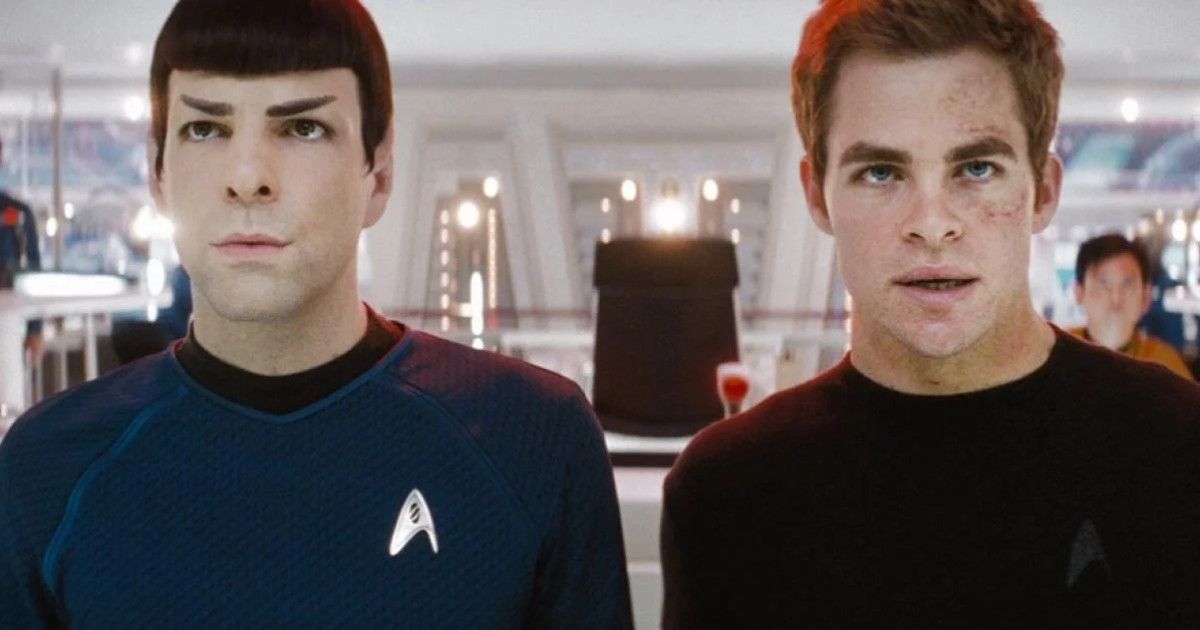 Okay, in full candor, Star Wars: Rise of Skywalker (2019) was not by any means a quality film, nor did it do anything to catapult the status of J.J. Abrams as a beloved director of science fiction movies. However, there's no discounting the work he put in prior to that one, unfortunate release. Star Trek (2009) rebooted the film franchise of this fan-favorite universe to a well-revered degree. And its sequel, Star Trek Into Darkness (2013), garnered similar acclaim.
Abrams then switched deep-space franchises and helmed the first of a sequel trilogy with Star Wars Episode VII: The Force Awakens (2015). It's undoubtedly the best of the three mainline films. And tacking on an extra sci-fi release — Super 8 from 2011 — only helps fans forget the misdoing that was Rise of Skywalker.
15

Alex Garland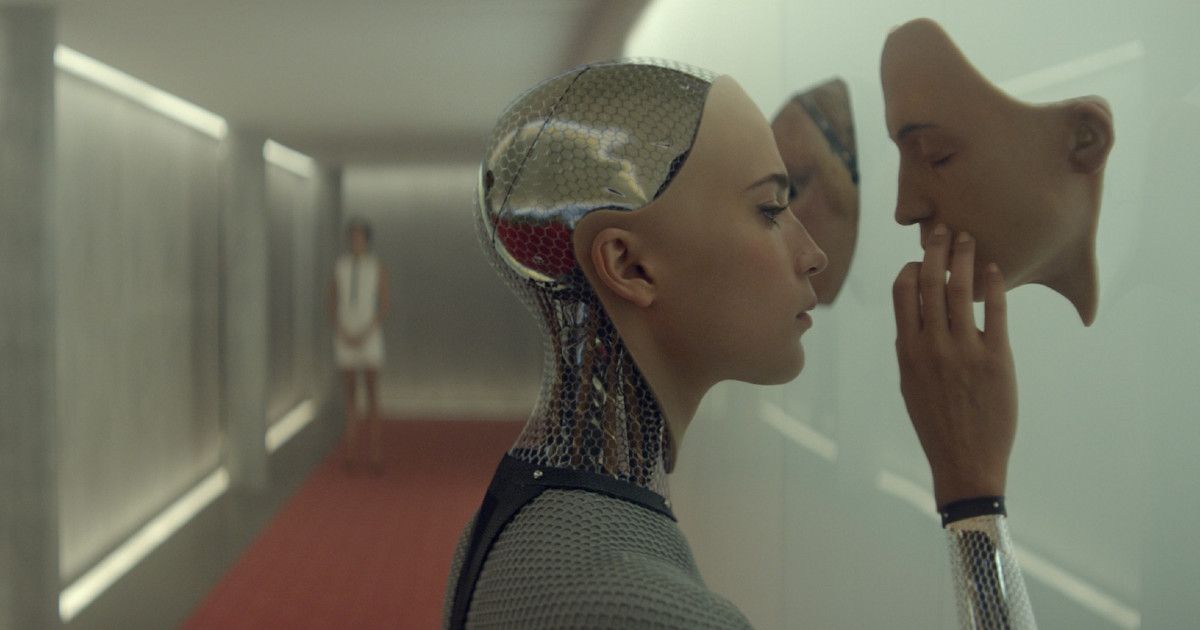 Among the least-recognizable names on this list, Alex Garland has come into his own in the past decade with regard to stellar science fiction films. He kicked things off with Ex Machina (2015), starring Domhnall Gleeson, Oscar Isaac, and Alicia Vikander. It's considered one of the highest-quality films of this category in recent years, and that isn't without good reason.
It was nominated for two Oscars — winning for Best Visual Effects — and it holds an impressive approval rating of 92% on Rotten Tomatoes. But Garland wasn't done there. He then came out with Annihilation (2018) featuring Natalie Portman, and while it may not have raked in numbers at the box office, it still resonated fondly with critics.
14

Terry Gilliam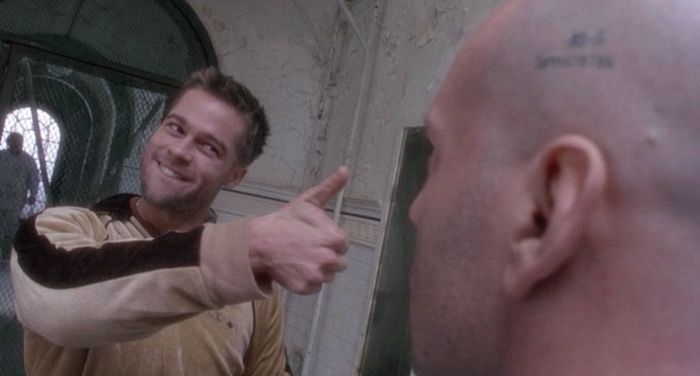 Set in a dystopian world that operates on second-rate technology, Brazil (1985) by Terry Gilliam satirizes the very societies in which we live. And given those allegorical implementations, its message is even grander in scale today. In other words, it definitely holds up to its 98% approval rating on Rotten Tomatoes. However, it isn't the only science fiction project under Gilliam's directorial belt.
Twelve Monkeys (1995) stars Bruce Willis as a prisoner who's incarcerated in a 2035 Philadelphian compound, and is sent back in time to find the cure to a deadly virus that's speculated to have been released by a cultish group called the Army of the Twelve Monkeys. It's a thrilling plot, but what's truly worth writing home about is the Oscar-nominated supporting performance from Brad Pitt. It truly drives the film, and remains among the most impressive deliveries of Pitt's career.
Related: Terry Gilliam's Best Movies, Ranked
13

Christopher Nolan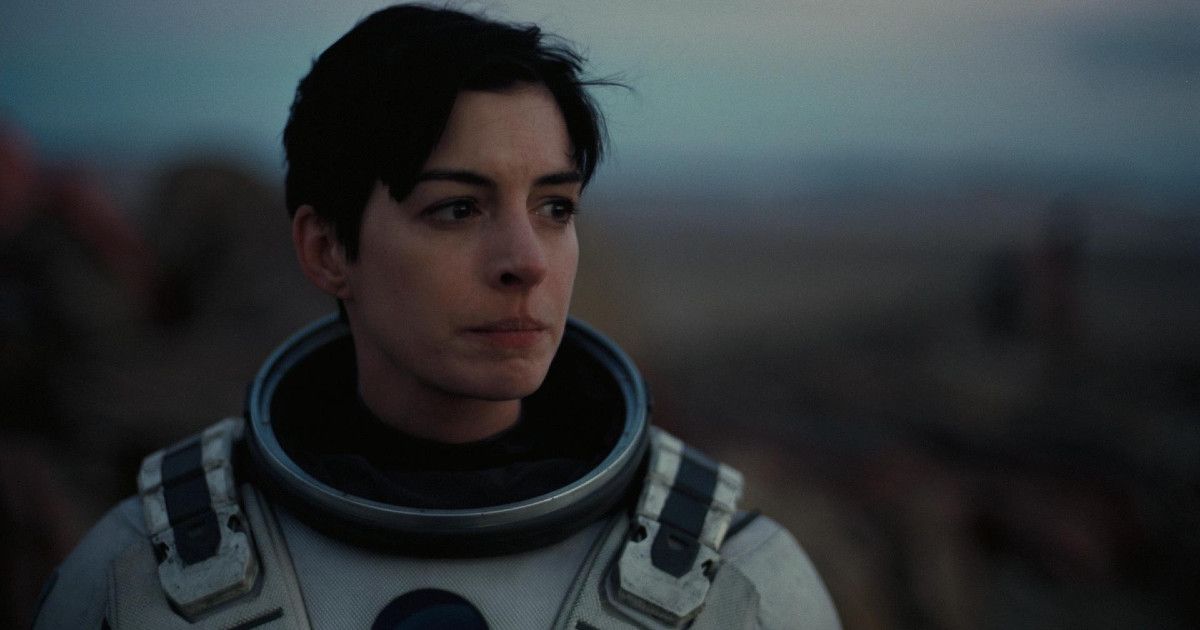 As one of the most prolific directors of the twenty-first century, Christopher Nolan has also put forth science fiction movies of equal caliber. While The Dark Knight Trilogy (2005 – 2012) could very well be his most important contribution to cinema, his tales of time manipulation and space travel rival the popularity of Christian Bale's stint as the Caped Crusader.
Inception (2010) is his third-highest grossing film to date, and it was nominated for eight Academy Awards. Plus, it won half of them: Best Cinematography, Best Sound Editing, Best Sound Mixing, and Best Visual Effects. All tell-tale signs of a great sci-fi outing. His next film in this regard, Interstellar (2014), arguably rivaled the quality of the last, while his most recent, Tenet (2020), fell just a bit short. Odds are likely he'll put out another one before his career is done, though.
Related: These Actors Have Worked With Christopher Nolan the Most
12

Robert Zemeckis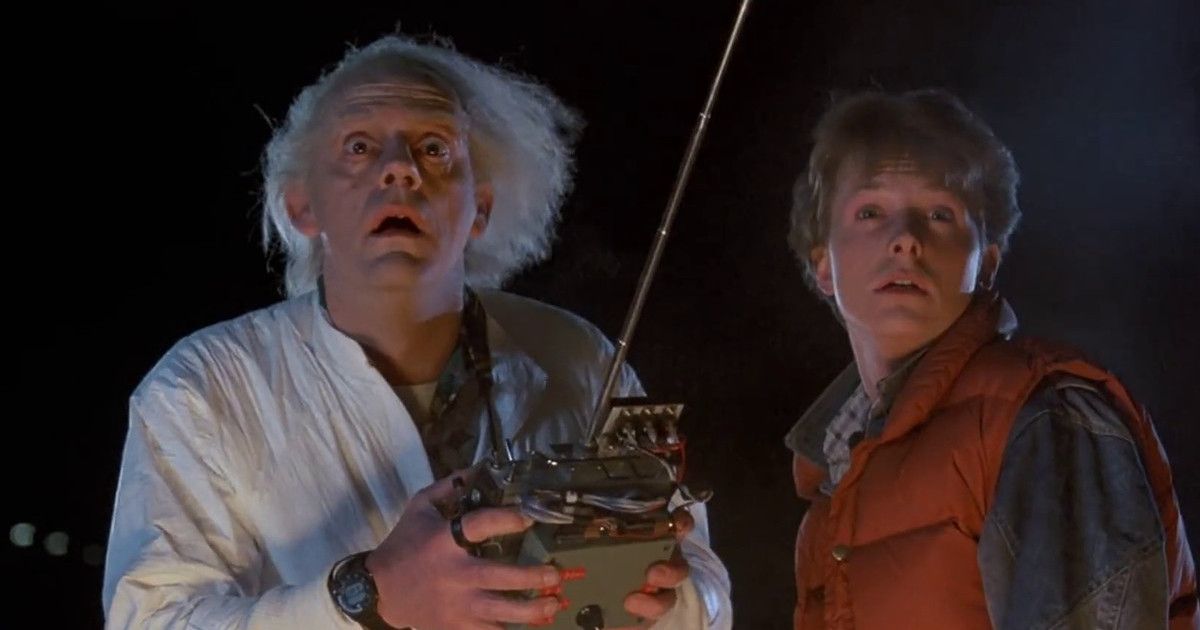 Though he isn't necessarily known as a specialist of the genre at hand, Robert Zemeckis did direct one of the most prolific science-fiction trilogies ever filmed. It all started with Back to the Future (1985), which made great money in theaters and garnered tremendous reviews from critics. Today, it's preserved by the Library of Congress within the National Film Registry, and remains a staple of the genre nearly forty years down the line.
And, again: it spawned two sequels. The first came a few years down the line with Back to the Future: Part II (1989), and then just one year after that, Zemeckis released Back to the Future: Part III (1990). These are some truly timeless classics of their kind, and despite his future accolades at the Oscars, Zemeckis will likely always be remembered for gracing us with the company of Doc Brown and Marty McFly.
11

David Cronenberg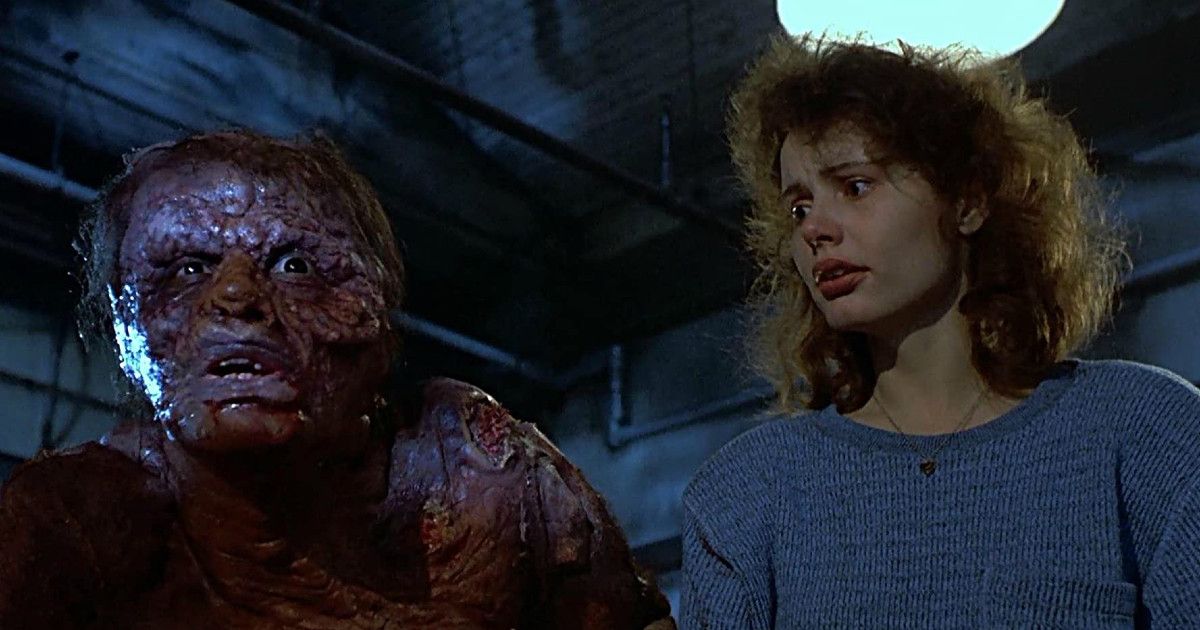 Like another filmmaker who appears even higher on the list, David Cronenberg is typically associated with the horror genre. But more specifically, Cronenberg was known for delving in the subgenre of body horror, of which he's considered the master. And nearly every entry thereof is also classified as a science fiction film: Scanners (1981), Videodrome (1983), and The Fly (1986), for example.
However, Cronenberg also helmed a film called The Dead Zone (1983), based on Stephen King's novel of the same name from 1979. This is more of a science-fiction thriller than it is based at all on horror, and it's among the most critically acclaimed titles his filmography has to offer. He's a true veteran of the genre.
10

Paul Verhoeven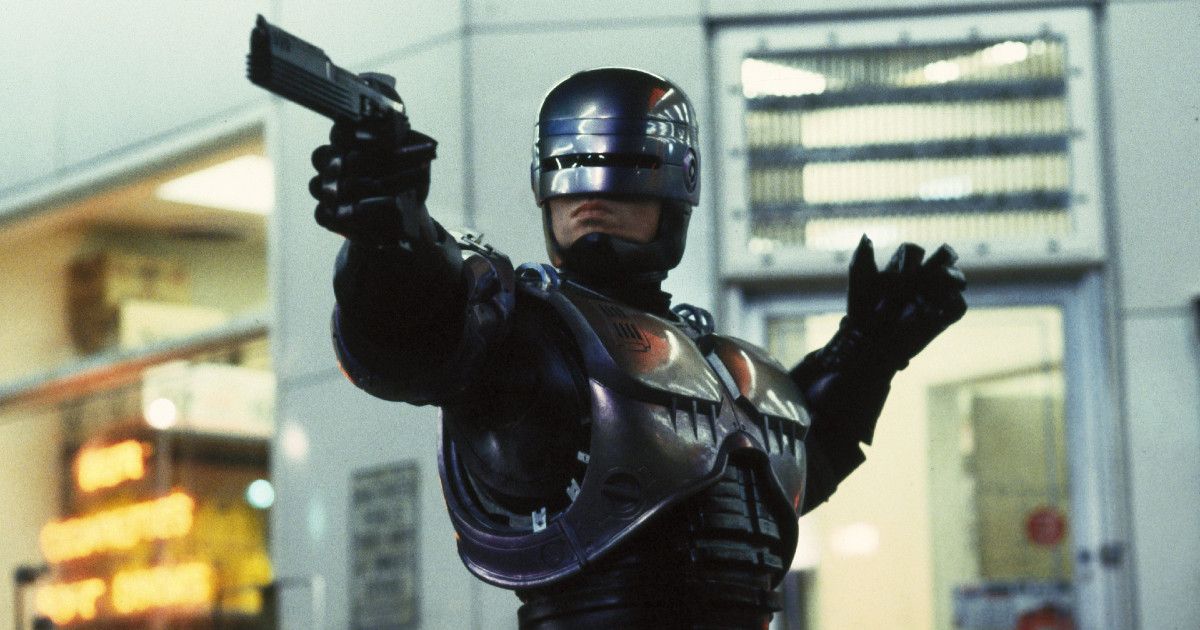 In eleven years, American director Paul Verhoeven released three science fiction films: Robocop (1987), Total Recall (1990), and Starship Troopers (1997). Three respectfully disparate but entirely beloved titles that still hold up today. The only one that truly attracted theatergoers was Total Recall starring Arnold Schwarzenegger — it was the fifth-highest-grossing release of its year, raking in over $250 million worldwide.
But the other two have been reevaluated in more modern settings and have been hailed as classics of their respective decades. Starship Troopers is now often cited as a cult classic, while Robocop has gone down as a top-tier 80s film, a must-watch for sci-fi fans, and a brilliant action flick to top things off. All three undoubtedly render Verhoeven a science-fiction juggernaut.
9

John Carpenter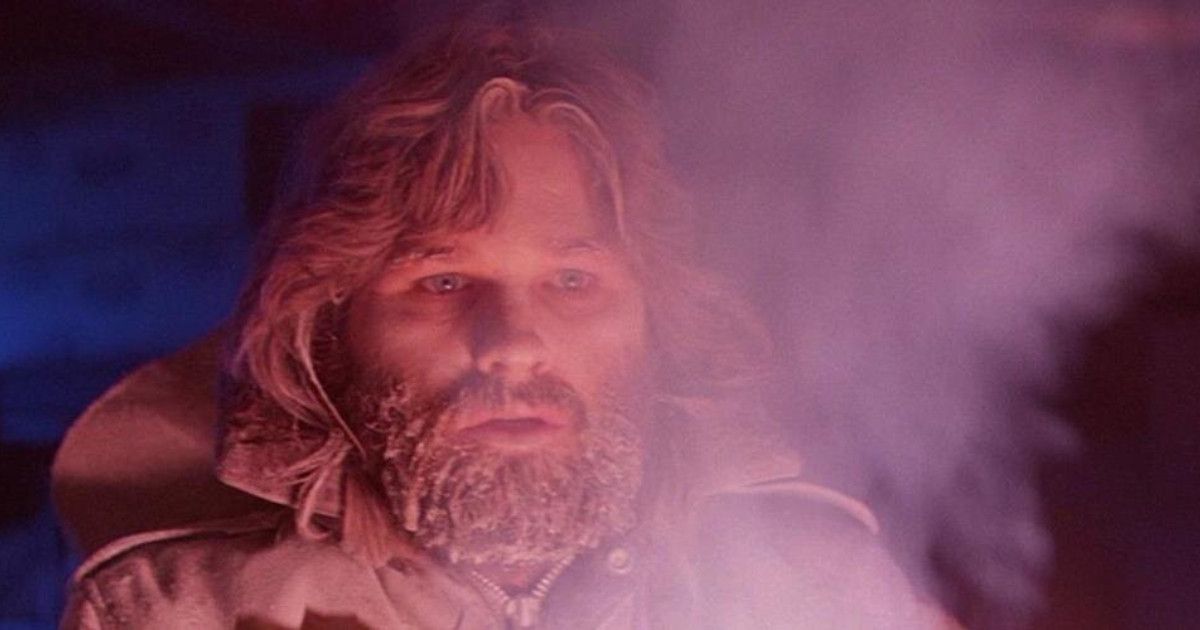 Though mostly known for his horror movies, several of those projects by John Carpenter meet at the intersection of genres. In other words: plenty of his horror movies have a tandem focus on science fiction. The Thing (1982) is the most obvious example, and easily the most beloved. To call it a cult film at this point is putting it lightly — it remains a fan-favorite of the genre forty years down the line.
However, it's worth noting that Carpenter's directorial debut was a pure sci-fi project: Dark Star (1974). This was before he made it big, and its quality truly shines in its authenticity. But after Carpenter released the two biggest titles of his career — Halloween (1978) and The Thing — he released to other science fiction movies: Starman (1984), and They Live (1988). They both hit home with critics despite not making particular waves in theaters.
8

The Wachowskis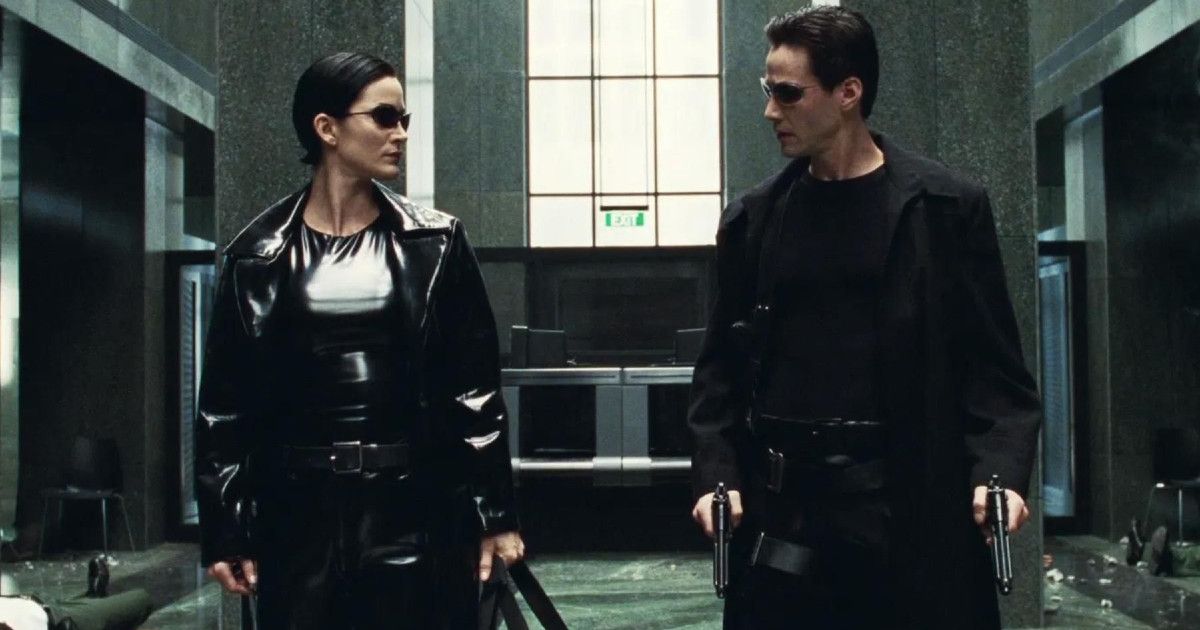 No need to beat around the bush: The Matrix (1999) is iconic. It's well-directed by Lana and Lilly Wachowski, carefully-edited by Zach Staenberg. It features engaging cinematography from Bill Pope, and of course, its action sequences have been studied ad nauseam — all of these superlatives have been attributed to The Matrix by film fans and critics around the world for the past two-and-a-half decades. That won't end anytime soon.
Its spawned a couple of quick sequels, too: The Matrix Reloaded (2003) and The Matrix Revolutions (2003). Plus, Lily directed the most recent sequel, The Matrix Resurrections (2021). But then there's also Cloud Atlas (2012) and Jupiter Ascending (2015). Neither film was particularly acclaimed, nor did they make waves in theaters. However, most people were polarized with regard to the former. Either way, these two have made several sci-fi titles over the years, and The Matrix is among the best the genre has seen. They'll go down in history for that project alone.
7

Denis Villeneuve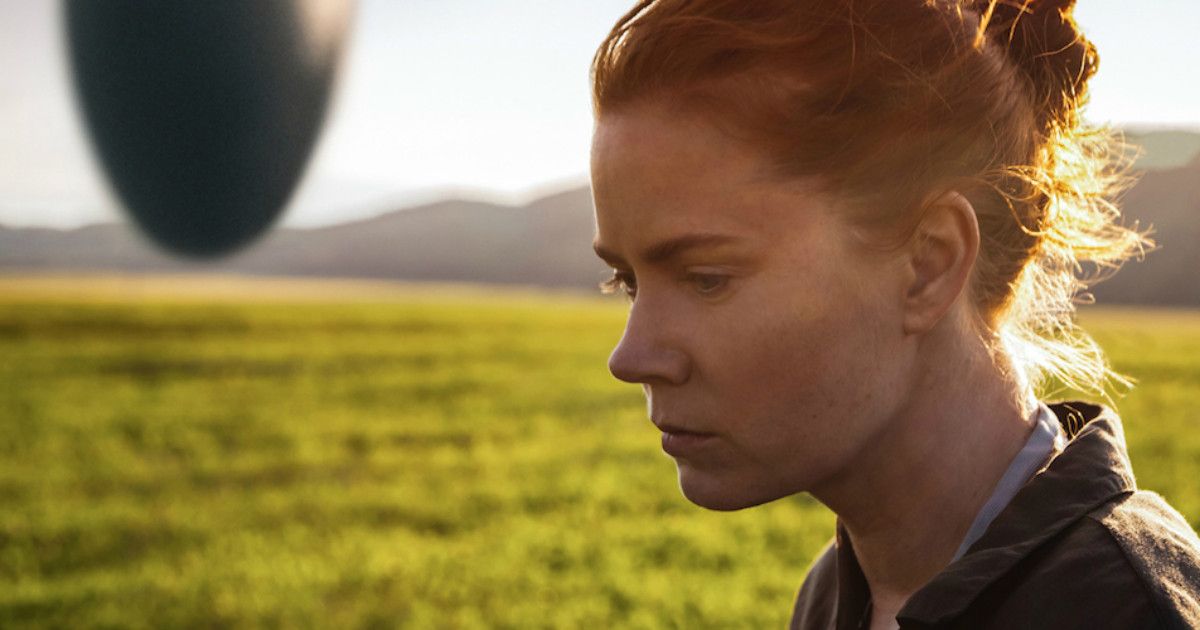 This is the guy that put Amy Adams in space thanks to Arrival (2016), rebooted a seminal science fiction franchise to an incredibly successful degree with Blade Runner 2049 (2017), and faithfully adapted Frank Herbert's seemingly unfilmable epic novel of the same name by directing Dune (2021). That's a lot to take in, but know this: in just six short years, Denis Villeneuve directed three absolutely essential entries of modern science fiction.
While Arrival is a well-regarded, high-grossing film in itself, the one that really put Villeneuve on the map of outer space was Blade Runner 2047, which hit home on every single level that fans were expecting. Emotional resonance, action-packed spectacles, engaging cinematography — everything, and somehow, maybe more. And there's no need to explain the success of Dune — but, with a sequel dropping later this year, it's worth noting that its popularity might soon reach new heights.
6

Andrei Tarkovsky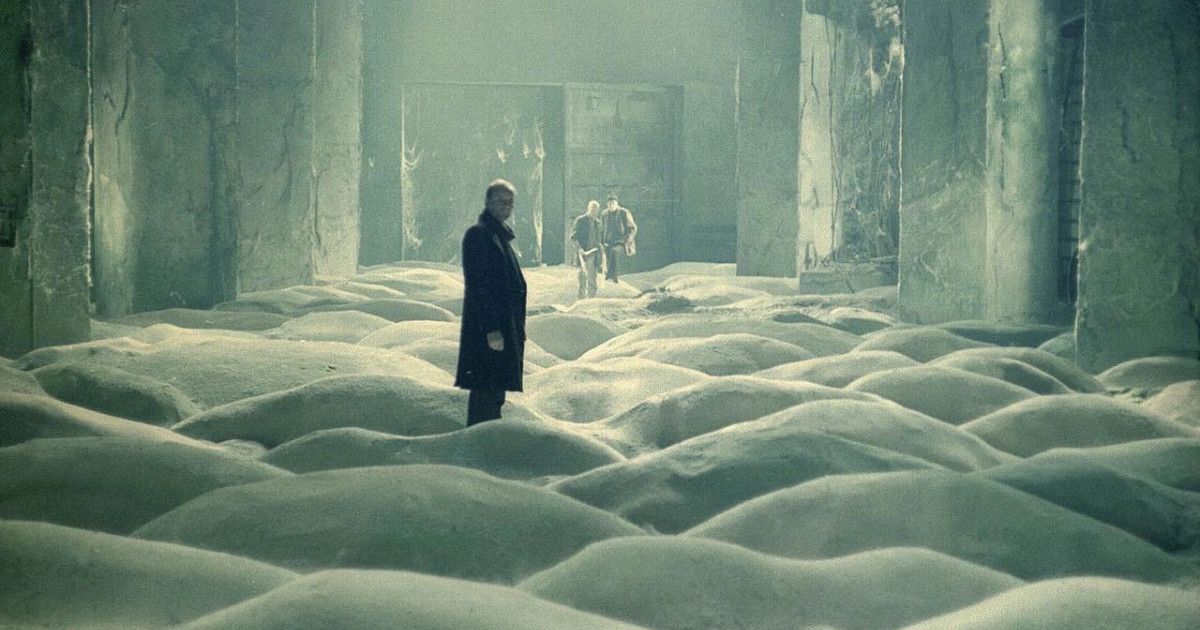 A Russian filmmaker, Andrei Tarkovsky is widely considered among the greatest directors to ever live. His science fiction films, too — both Solaris (1972) and Stalker (1979) are often ranked among the best, most influential the genre has ever seen. But there's another name worth mentioning in tandem with Tarkovsky, and that's Eduard Artemiev.
He composed the scores to both of Tarkovsky's films of this ilk, and without his electronic tones, the atmosphere in neither title would've been complete. Tarkovsky's projects all tend to implement poignant themes of philosophy, psychology, and theology — the style of Artemiev's compositions purposefully reflected those topics, as the two collaborated intensively to achieve a specific tone. Like characters in themselves, his scores feature a depth that mirrors (no pun intended, for you Tarkovsky fans) the director's style by dint of a well-built collaboration. Some truly genius stuff.
5

Stanley Kubrick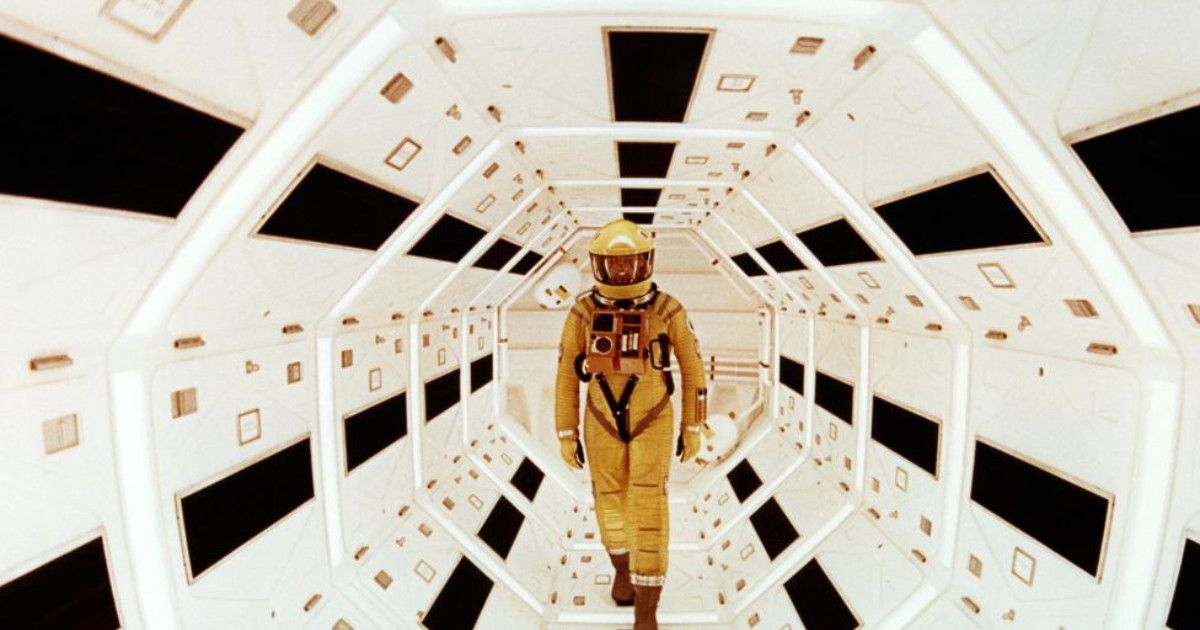 For starters: Stanley Kubrick obviously made 2001: A Space Odyssey (1968), a landmark achievement of cinema regardless of genre. But that said, it's undoubtedly worth noting that A Space Odyssey put science fiction films on the map of critical acclaim — it's been selected for preservation by the Library of Congress for preservation in the National Film Registry, holds a 92% approval rating on Rotten Tomatoes, raked in great money, and was nominated for four awards at the 41st Oscar ceremony.
Plus, and again: it's commonly cited among the best and most influential pictures ever put to screen, in general. But a few years later, Kubrick also put out A Clockwork Orange (1971). A dystopian crime film starring Malcolm McDowell, it's largely remembered for aestheticizing scenes of violence, but it's of course a great film in itself with solid development and impressive performances. 2001 by itself was enough to break into the top five, let alone the Anthony Burgess adaptation to boot.
4

James Cameron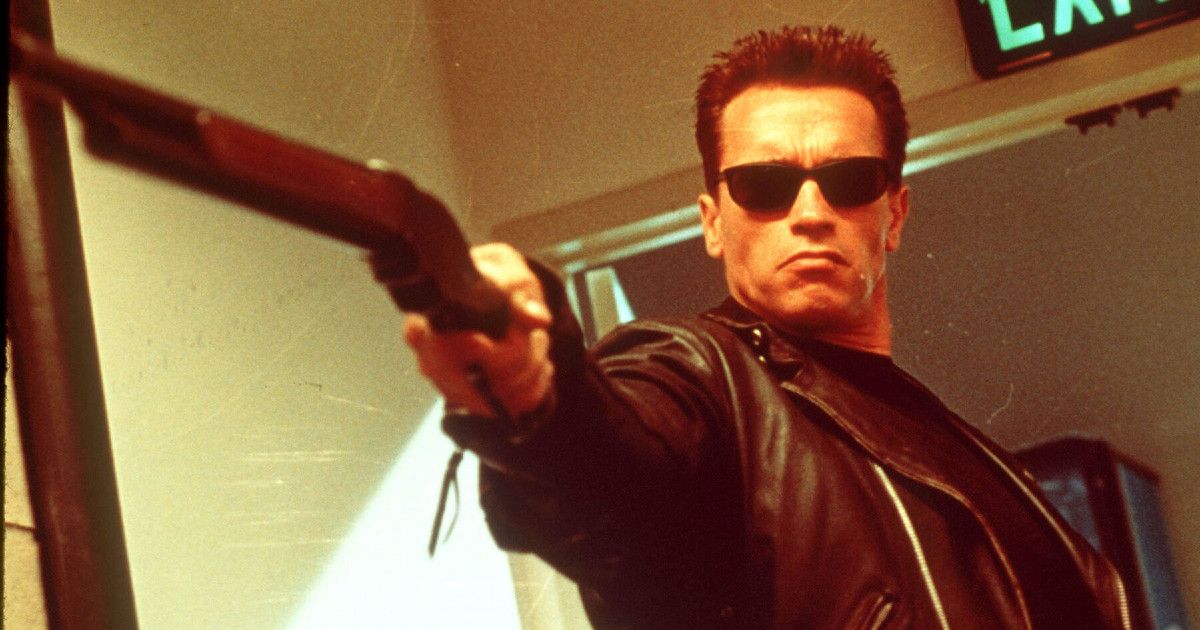 Through a total of nine feature films, James Cameron has directed six films that are most aptly categorized as science fiction. Sure, The Terminator (1984) and its sequel Terminator 2: Judgment Day (1991) also mix action to a brilliant degree, but they fall clearly within the genre at hand as well. And, they're two of the most recognizable names in all of cinema, regardless of conventions.
Next up: Aliens (1986). The follow-up to Alien (1979) by Ridley Scott, it managed to exceed fan expectations as far as sequels are concerned. A handful of audiences even preferred this second installment. Cameron also made The Abyss (1989), an almost-forgotten sci-fi gem, but there are two stories truly worth writing home about here: Avatar (2009), and its sequel, Avatar: The Way of Water (2022). Record-breaking box office numbers aside — these are two solid sci-fi outings that ultimately propel James Cameron to the number four spot.
3

Steven Spielberg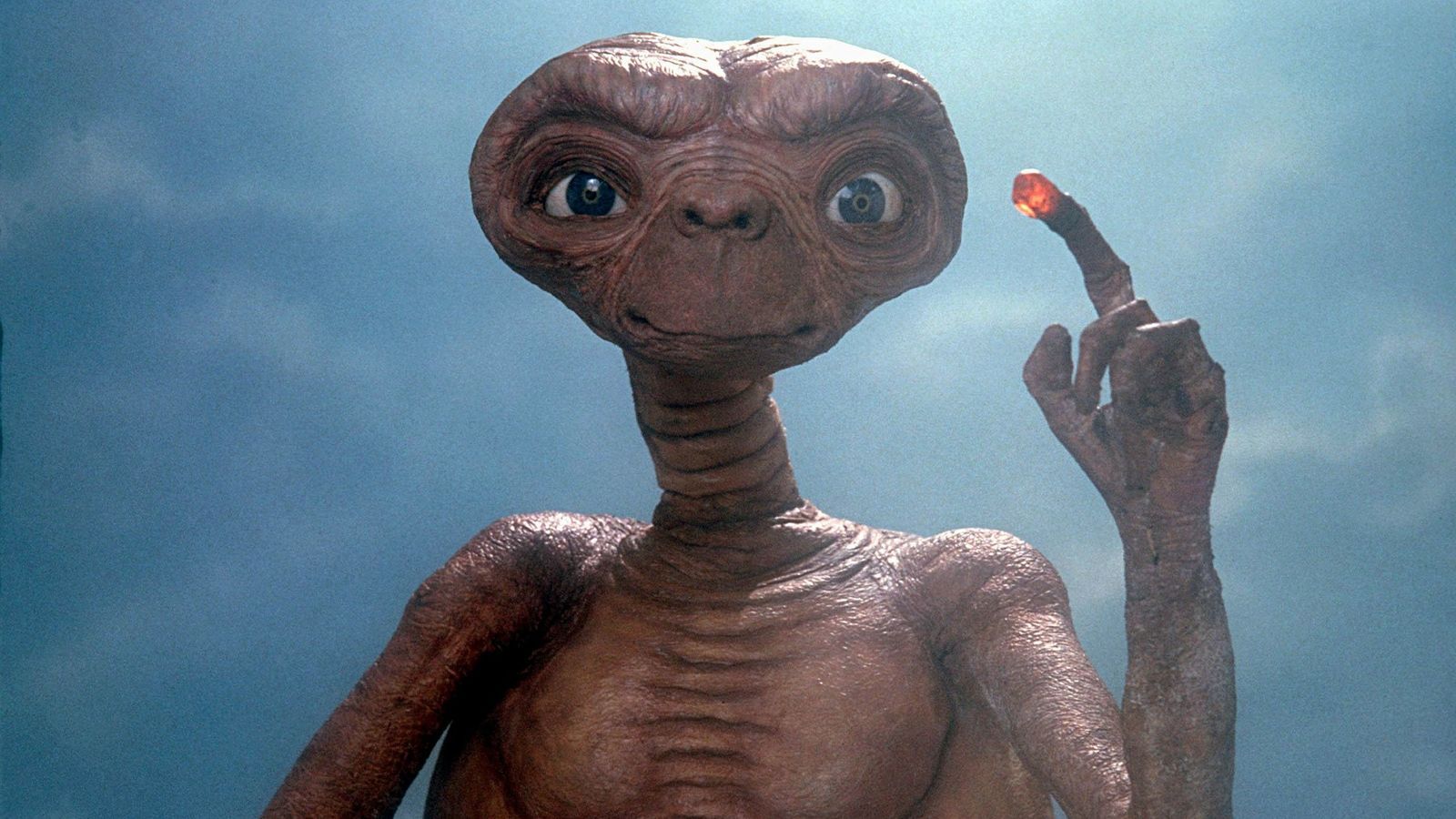 Off the bat, if there was only one science fiction film that came to mind when considering the filmography of Steven Spielberg, it would of course have to be E.T. the Extra-Terrestrial (1982). But just a few years prior to that, Close Encounters of the Third Kind (1977) was competing valiantly against Star Wars (1977). And there are several other Spielberg titles that could be identified in this ilk: A.I. Artificial Intelligence (2001), for example, along with Minority Report (2002) in the following year, and War of the Worlds (2005) not long after.
But Jurassic Park (1993) and its direct sequel The Lost World: Jurassic Park (1997) are undoubtedly science fiction films as well. Everyone knows these titles — they're well-received critically, and raked in blockbuster numbers at the box office. It is Spielberg, after all. He essentially created the idea of a summer blockbuster, and his dinosaur-based franchise is still running strong in that regard to this day.
2

George Lucas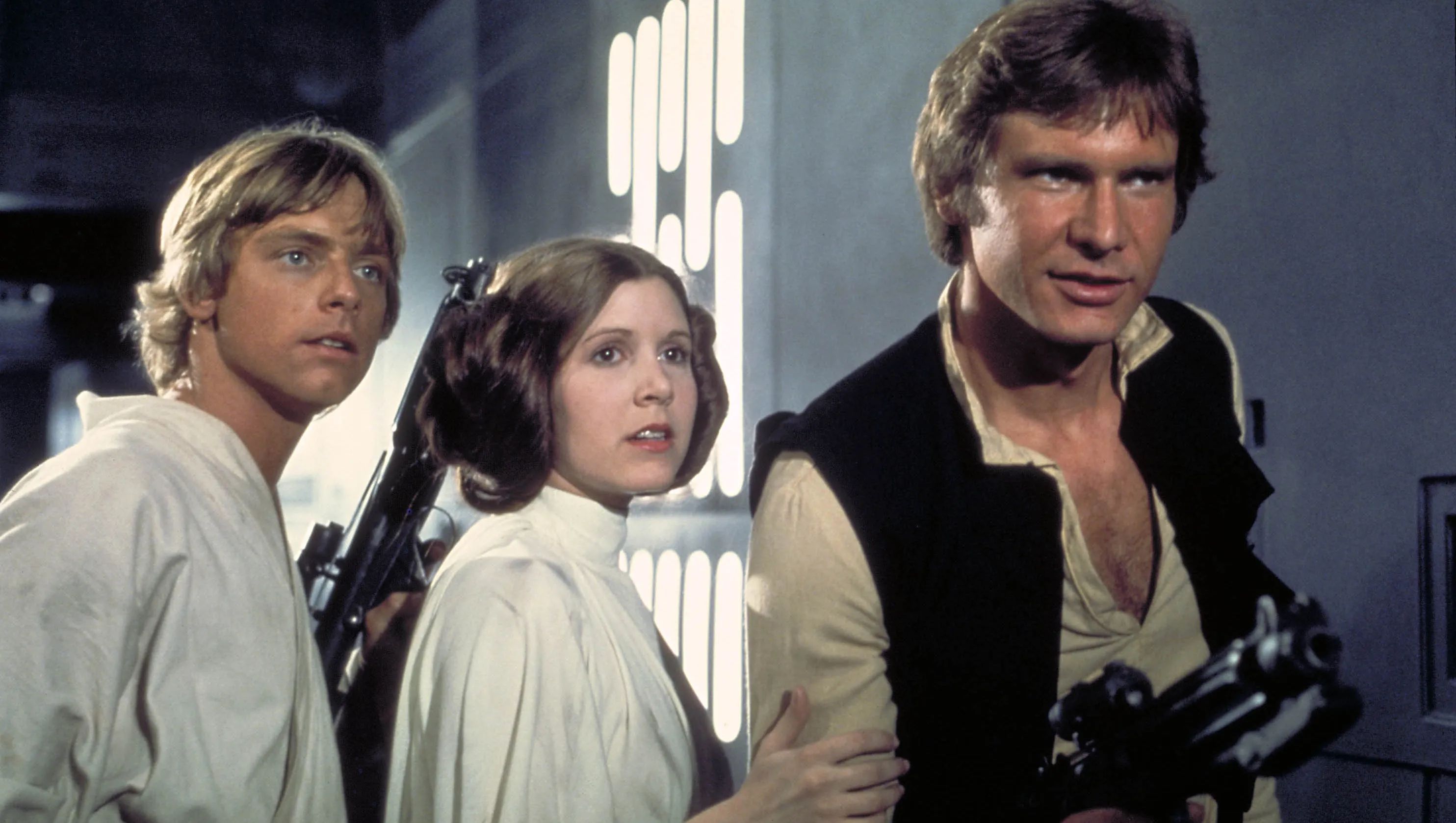 While the prequels set in a galaxy far, far away may have been underwhelming to many audiences, there's no denying the impact that George Lucas had on the entire landscape of science fiction by directing just one film early in his career: the original Star Wars (1977). It could of course be considered the single most important (and beloved, for that matter, by more casual film fans perhaps) science fiction film to ever be put to screen, just by sheer name value alone.
But make no mistake: it's also a brilliant story, and that's partly why it's so beloved. Not just because of the deep space lore that came with subsequent projects — in this medium, and others. Just for creating this universe, George Lucas could be considered by many fans worldwide as the most beloved science fiction director, period. However, one other filmmaker did manage to come out on top.
1

Ridley Scott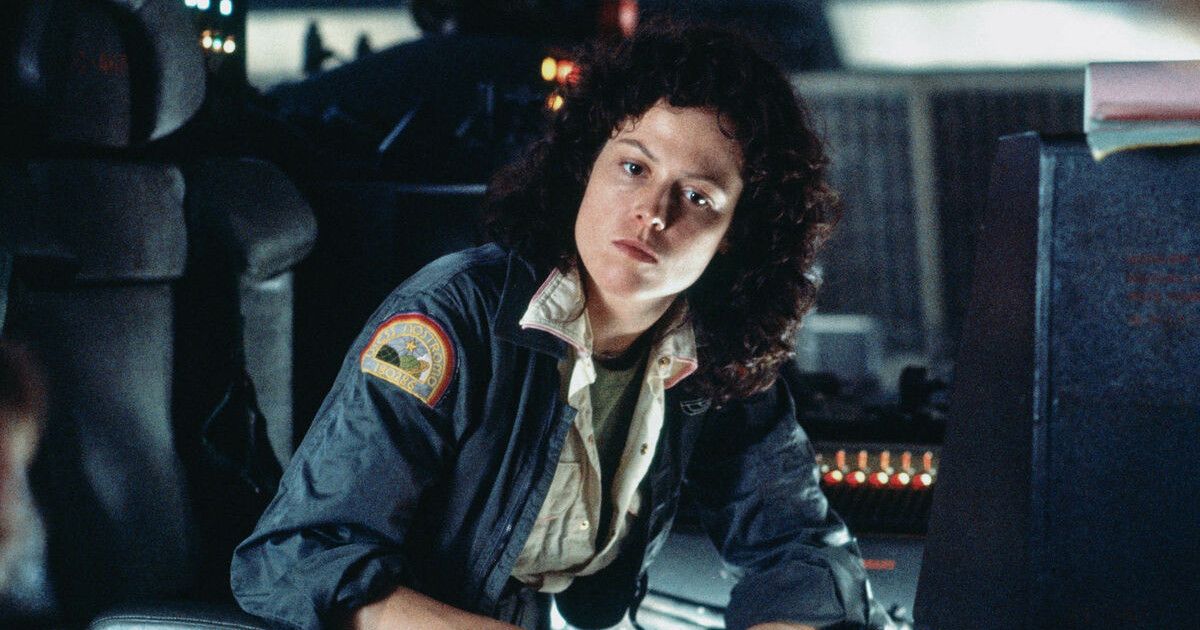 Who else can say they directed two of the most well-regarded and commercially-successful science-fiction films in Hollywood history? Okay, maybe a few others like Kubrick, Tarkovsky, and Spielberg, but not to the extent of Ridley Scott. From a sheerly qualitative perspective, Alien (1979) might be the best film on this list, and from a vantage point of popularity, Blade Runner (1982) has inspired thousands of filmmakers worldwide, no matter their respectively chosen genre.
Those are two absolute classics of science-fiction released just a few years apart — but Scott didn't stop there. Three decades after Blade Runner, he released a prequel to the first film at hand (Alien): called Prometheus (2012), it of course made tremendous money in theaters, but its reception was a bit more middling. Same thing for Alien: Covenant (2017), his most recent sci-fi project. But there's also a Matt Damon-led space epic called The Martian (2015) — it holds a 91% approval rating on Rotten Tomatoes, and garnered seven nominations at the Oscars. It's easily his best science fiction film since the eighties, and ultimately propelled Scott to the number one spot.
Related: 10 Best Ridley Scott Films, Ranked