After Ant-Man and the Wasp: Quantumania failed to land with critics and ended up with a shockingly low 48% on Rotten Tomatoes for the Marvel Cinematic Universe, it sparked yet another debate over whether critics really understand audiences nowadays. It seems like every few months, critics swarm on a film that audiences really love. That or they shock everyone by giving a high score to a film or television series that didn't really land with anyone.
It turns out that this trend is in no way a new thing. Critics have been making people angry about their opinions on beloved movies for decades. Sometimes they just turn out to be wrong as movies that may not have been understood on opening weekend eventually become beloved classics. Here are some of the biggest cases of Rotten Tomatoes giving a film a rotten rating when it deserved far better.
Related: Ant-Man 3 Is Tied with Eternals as Lowest-Rated Marvel Movie on Rotten Tomatoes
20

Jennifer's Body 46%

Diablo Cody was a HUGE deal after Juno, but then her career took a pretty heavy tumble after that. Everyone just wanted her to keep making films like Juno, but instead she wanted to try new things. Enter Jennifer's Body, the movie that was either advertised as a straightforward horror flick or a sexy thriller involving Megan Fox and her infamous kiss with Amanda Seyfried. It turns out that it was neither of those things at all, missing its audience completely.

Years later, the film finally found its audience. The film is a parody of both high school films and how horror films depict high school girls as victims. Like how Buffy the Vampire Slayer made the cheerleader the one who slays monsters instead of the other way around, Jennifer's Body made Megan Fox the monster that hunts teenage boys for a change. It's by no means a masterpiece but it's AT LEAST worth a 70%.
19

Taken 59%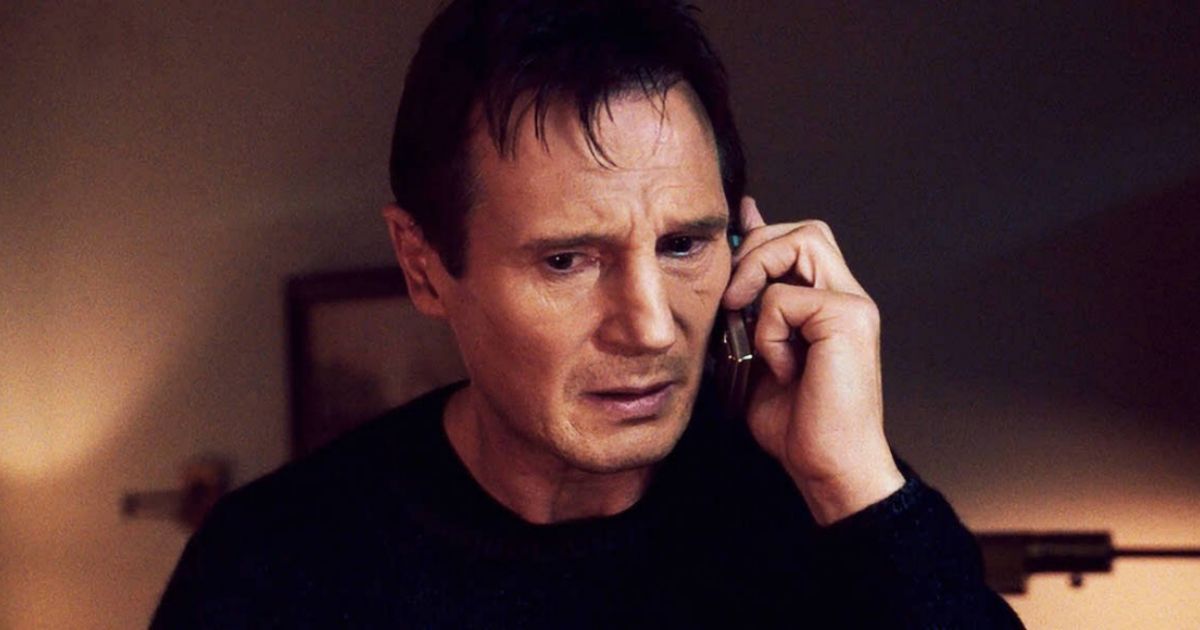 Before Taken, Liam Neeson was primarily known as the guy with the British accent who trains Batman and Obi-Wan Kenobi. Taken saw him recast himself as a middle-aged action star who actually got to use his real accent. He made action movie history by becoming Bryan Mills, the man with the "special set of skills". While the movie has several high concept action set pieces as Mills rampages his way to save his daughter in Paris, the best scene of the movie is the phone call he has with her kidnappers. He is menacing in a way that doesn't contain a bit of exaggeration. The idea that he could hunt them all down and take them out isn't a threat, it's a gurantee.
The film was such a big deal for Neeson that it has basically become its own genre. He makes about three films a year that are trying heavily to remind you how good he was in Taken. This film led to over a dozen lesser attempts at action greatness that have made Neeson a fortune. This film was in no way a failure.
18

Mars Attacks! 56%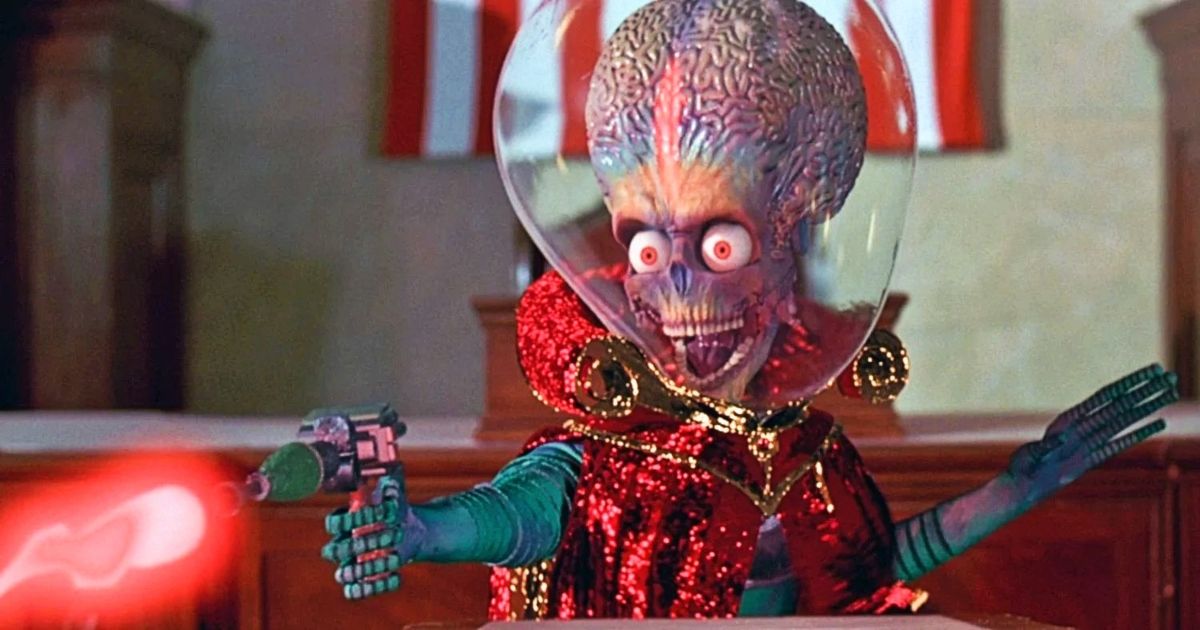 To be fair, the '90s had a lot of wild science fiction movies that took insane concepts seriously and got away with it. Independence Day, Men In Black, and Armageddon all had plots that could've easily been B-movie fodder but instead became blockbuster successes. So when Mars Attacks!, a very purposeful B-movie with terrible special effects, wild jokes, and a ton of grizzly violence, came out, no one really understood what Tim Burton was going for.
Like many other films that were unfairly panned in their time, Mars Attacks! eventually found its audience. Now, despite its zany antics and questionable CGI, Mars Attacks! stands arm and arm with Burton's best films.
17

Wanderlust 59%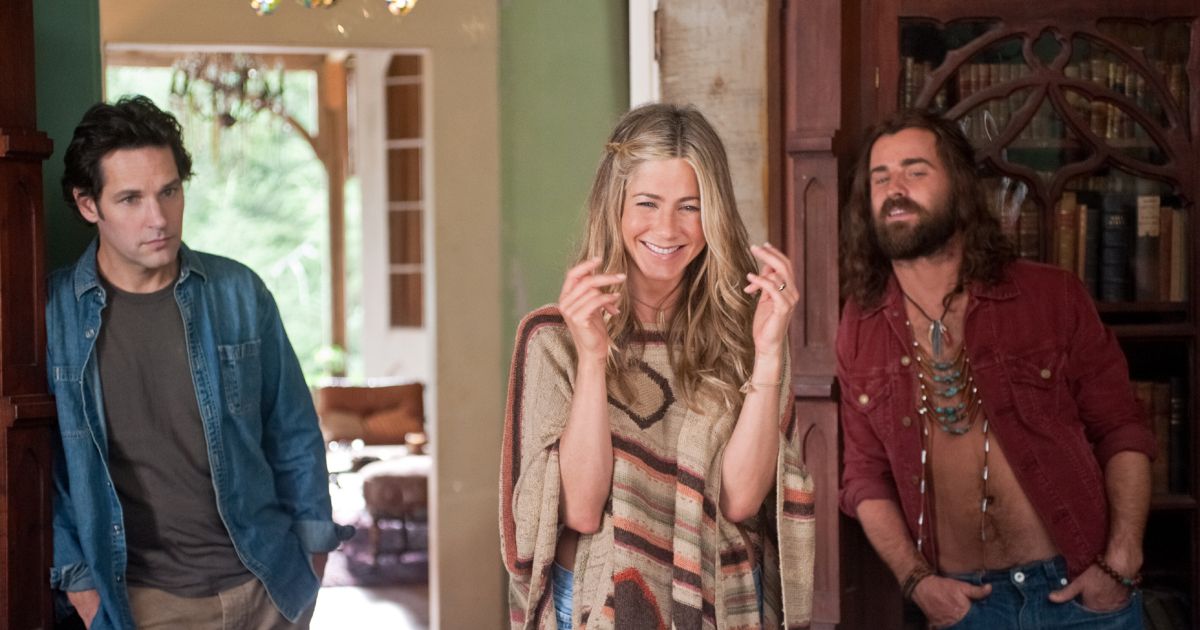 In Wanderlust, Paul Rudd and Jennifer Aniston play a New York couple who are unhappy in their urban lifestyle. When they are both fired, they find a surprising home in a strange hippie commune full of strange characters played by the best character actors of a generation. The film has such a hilarious premise that it's strange to think that anyone could've missed its humor. This movie has become something of a cult classic among those who have seen it, but often gets overlooked in favor of other films have a bigger following. This is one that deserves a bigger fanbase.
This film deserves a fresh score for Paul Rudd's filthy mirror monologue and Justin Theroux's unhinged performance as the commune's strange leader.
16

Man of Steel 56%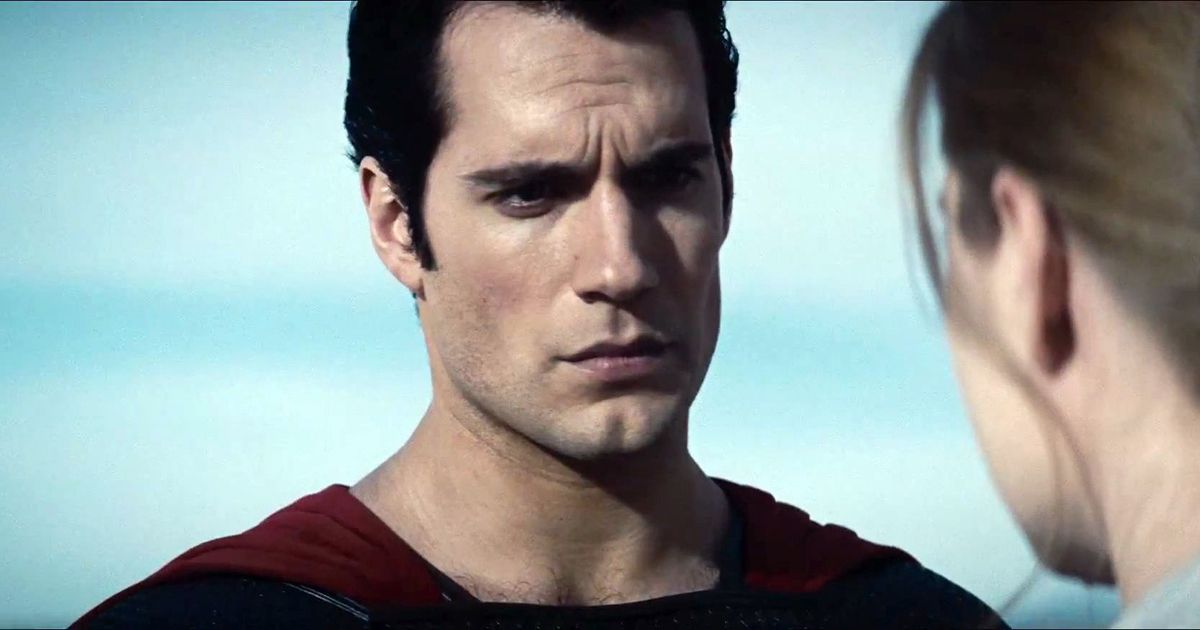 Fans of the Snyderverse or the DCEU all have at least one film that could go on this list. Some consider Batman v. Superman: Dawn of Justice to be Snyder's misunderstood masterpiece. Others think that Suicide Squad or Black Adam were judged to harshly. If there's one film that the most fans could agree on as the true misunderstood classic, it's the one that started it all, Man of Steel. From the heartfelt performance of Henry Cavill to the daring way that Superman fights other Kryptonians with all of his powers on display, this film deserved more than the comparisons to The Avengers and the Christopher Reeves films.
Looking back on it, it's no wonder that The Flash is going back to Man of Steel for another round of beating General Zod to a pulp. Only this time there will be no Superman but Michael Keaton's Batman will turn up as backup.
Related: How The Flash Movie Can Perfectly End the Snyderverse and DCEU in 5 Easy Steps
15

Blade II 57%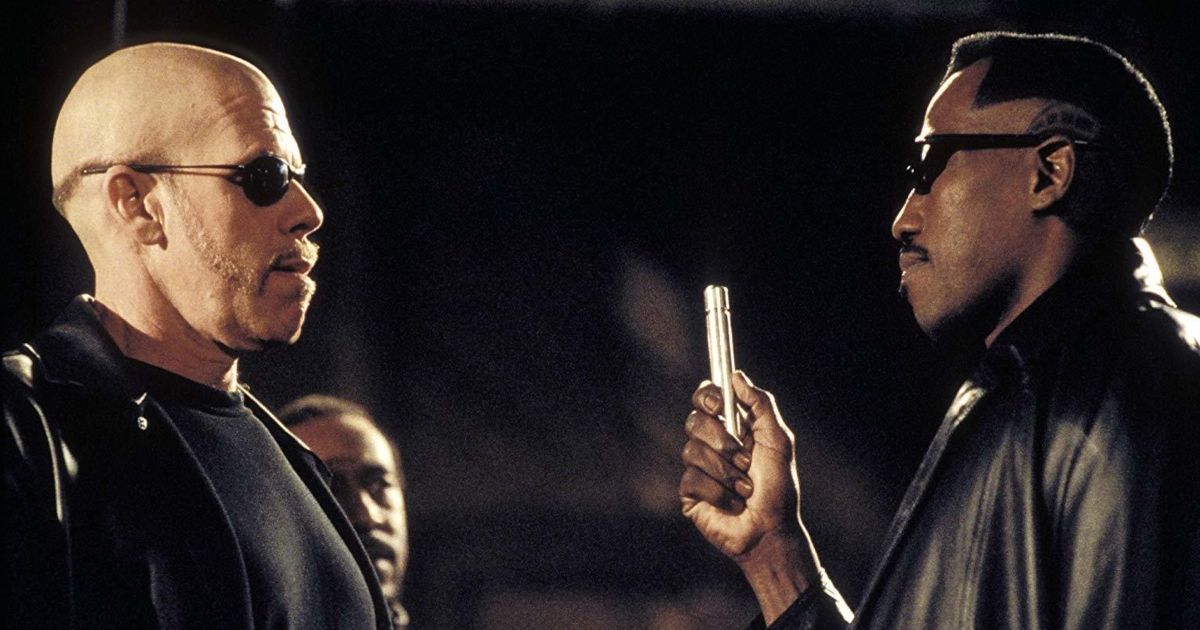 Blade was the film that saved Marvel as we know it today. There's no denying that this Wesley Snipes vampire kickboxing film paved the way for the Marvel films of the early 2000s and the Marvel Cinematic Universe that followed shortly thereafter. While Blade certainly has its fans, most would agree that Blade II is the best one in the franchise. That largely has to do with it snagging Guillermo del Toro as the director. He refined his trademark aesthetic in this film that would go on to serve him well in the Hellboy movies and eventually score him an Oscar.
When Mahershala Ali's Blade comes out for the Marvel Cinematic Universe, don't be surprised if it borrows heavily from del Toro's vision of what Blade's story should be. Hopefully with just as much Ron Perlman. No film can have too much Ron Perlman.
14

Saw 50%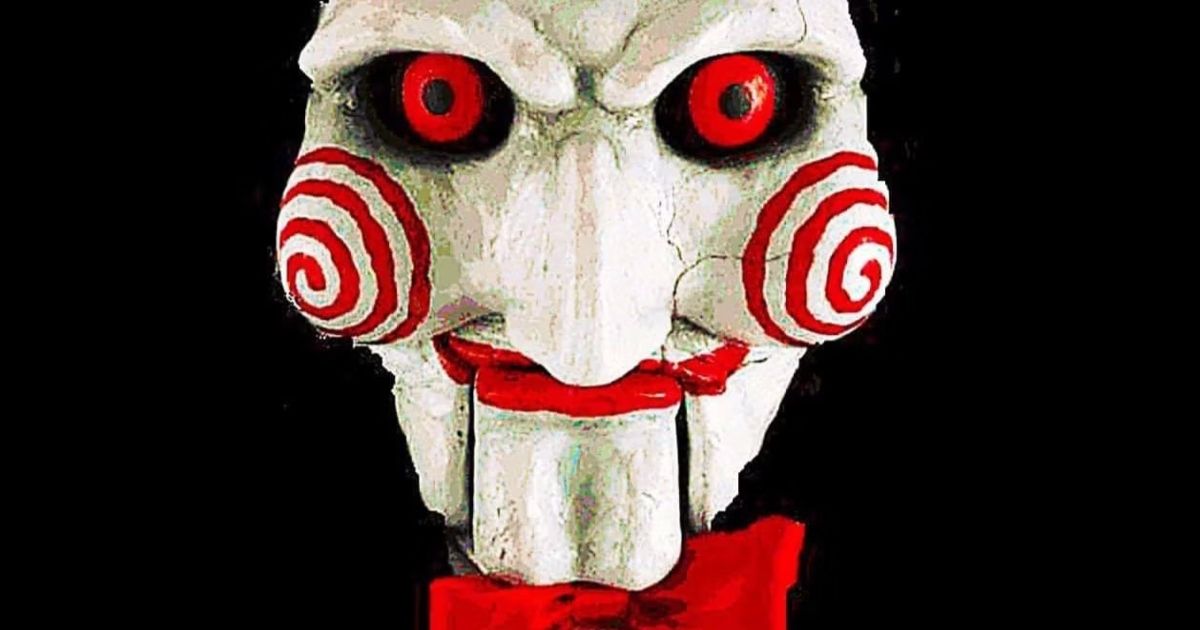 Saw is a horror masterpiece, there's no way to deny it. The movie defined the genre for over a decade, with a series of violent, gorey, torture-filled franchise attempts following it. Even the sequels to Saw struggled to live up to the simple genius of its premise and the killer twist that was lying there the entire time. Its influence is still felt in horror movies and even The Batman.
This one may not have landed with critics, but it can be easy to see why. The movie is cruel, sadistic, and brutally violent. No matter how much it may redefine a genre, that kind of film will never be for everyone. That and the lackluster sequels have dulled how sharp this movie was when it first shocked audiences in 2004. Every few years Hollywood tries to recapture the magic of the original and none truly have.
13

Cruel Intentions 54%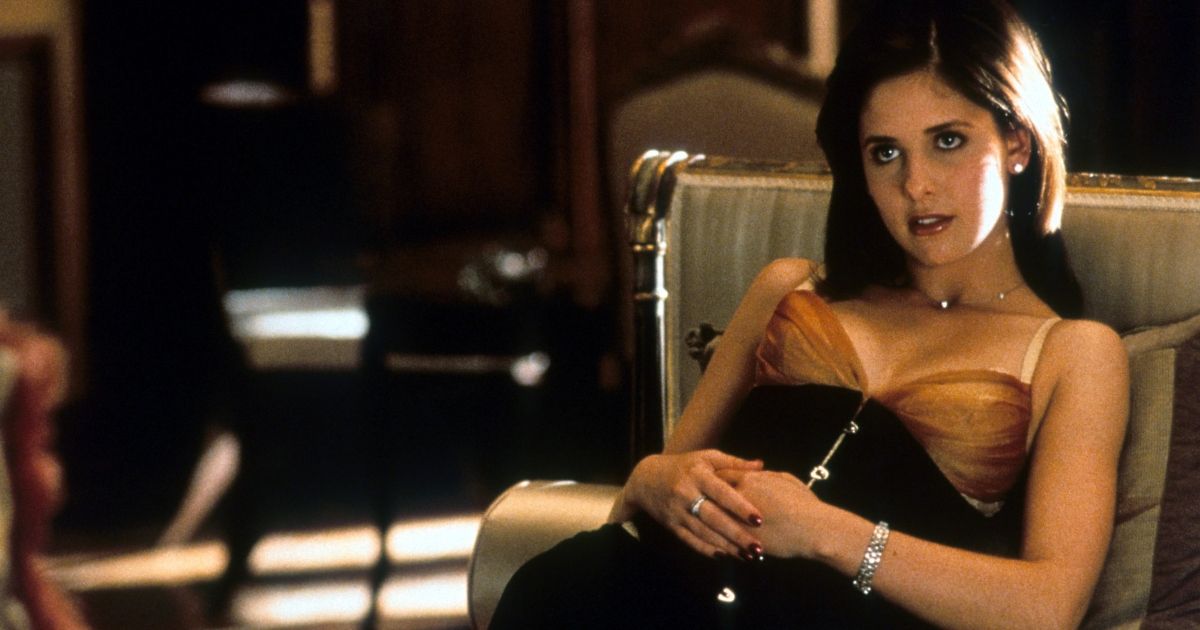 It's easy to see why Cruel Intentions wasn't for everyone when it first came out. It stars a pair of narcissistic rich kids who play sick games with those that they consider lesser than them. That and it is inspired by the same story as the beloved Cruel Intentions that came out only eleven years earlier. Still, there is something delightfully twisted about watching Sarah Michelle Gellar manipulate her stepbrother played by Ryan Phillippe. It also features a terrific ending where she gets exactly what she deserves.
This film may not be for everyone, but it has a devoted fanbase and is still celebrated over twenty years later. If nothing else, The CW would've looked drastically different throughout the 2000s had this film never arrived on the big screen. There's no denying that every show from Smallville to Gossip Girl was inspired by it.
12

Jumanji 52%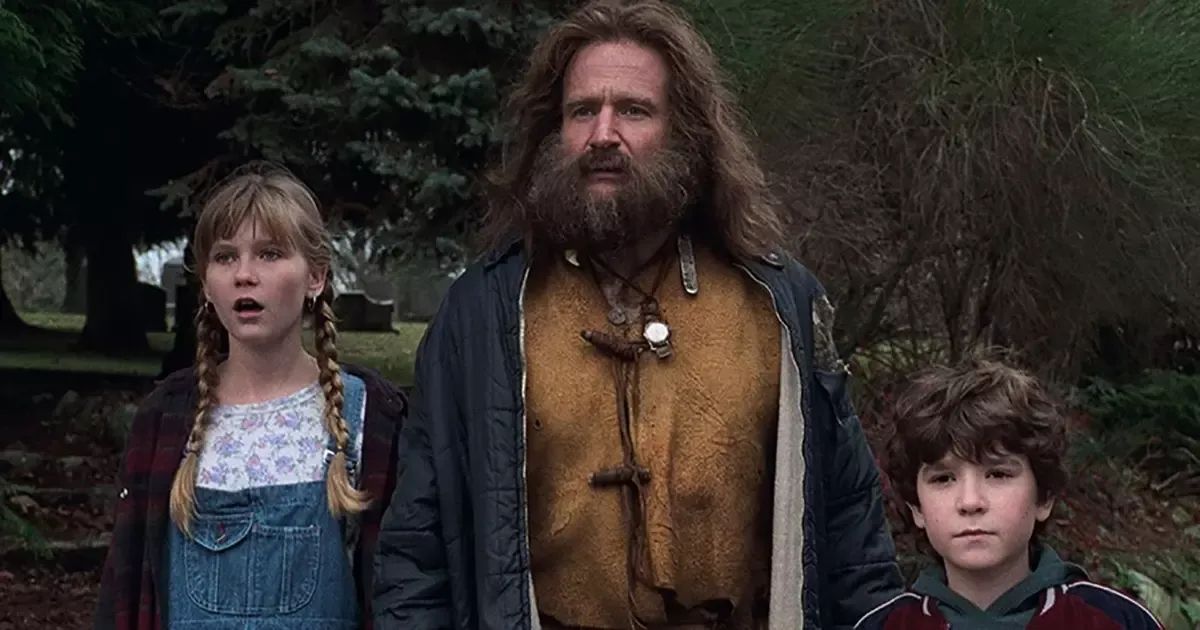 This is one of those examples that is truly shocking. Today, Jumanji is considered pretty much universally to be a classic. It's a film that has it all. Robin Williams stars in this family friendly adventure where he is paired with a gang of precocious kids trying to survive a board game that has come to life, complete with rampaging animals eager to stomp their lights out. It is considered to be one of the best family flicks of the 90s, but did not hit it off with critics.
The movie is so beloved that when it came time to make a new film in the franchise, they left the original alone entirely. They instead created a whole new concept centered on a videogame so that they wouldn't ruin even a scene of the original film. There's no way anyone would have that kind of reverence over a movie that's rotten.
11

National Treasure 46%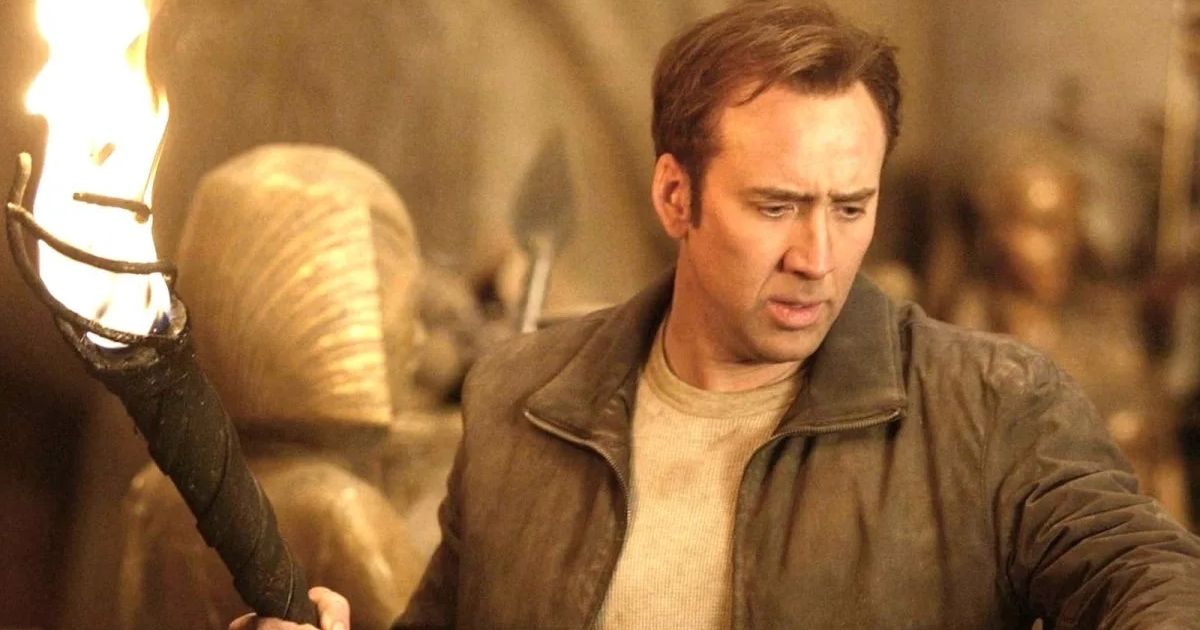 Not everyone gets Nicolas Cage. Depending on who you ask, he is either a psycho nepo baby or a genius madman who can do no wrong, even if his movie is terrible. Strangely enough, his most restrained performance to date was one that didn't land with critics at all. National Treasure sees him play a quiet, sensitive history buff who is trying to solve America's greatest mystery, even if it means stealing the Declaration of Independence, so he can see the map that was hidden on the back.
National Treasure is like a patriotic take on Indiana Jones. It's definitely not a film that had any chance of winning an Oscar, but judging from how it landed with audiences, it's clear that this one deserved a fresh rating. Maybe if he makes another film, Rotten Tomatoes will get it right.
Related: National Treasure: Update on the Third Film in the Franchise
10

The Mighty Ducks 21%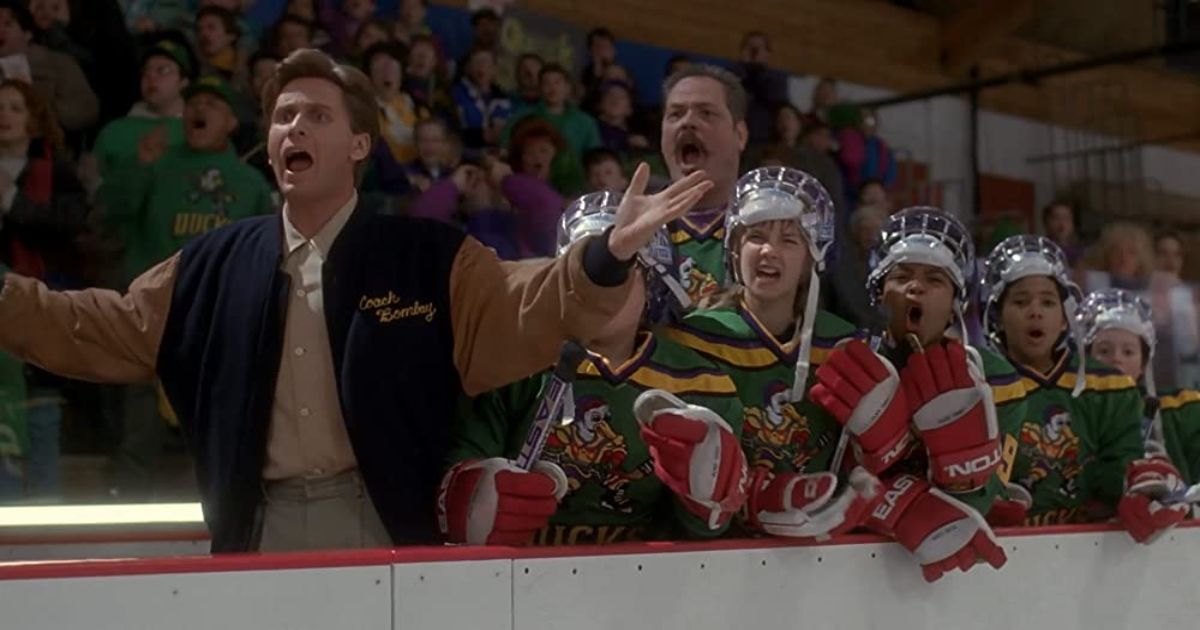 The 90s was a great era for sports films aimed at the whole family. The Sandlot, The Big Green, Air Bud, and many more are examples of taking common sports movie tropes and applying them to silly kid's concepts. Perhaps one of the most famous examples of this trend was the Emilio Estevez classic The Mighty Ducks. A lawyer forced to coach an underdog hockey team full of misfits is just a truly inspired idea that seems like the spiritual sequel to Walter Matthau's The Bad News Bears. How could this not be a hit?!
Well, according to a ton of critics out there, this movie just didn't quite land. Critics seemed to have had their fill with the family friendly hits of the 90s, and they took deadly aim at The Mighty Ducks. Not only is it rotten, but it has a paltry 21%. Its success is almost as much of an underdog story as the film itself.
9

Wet Hot American Summer 38%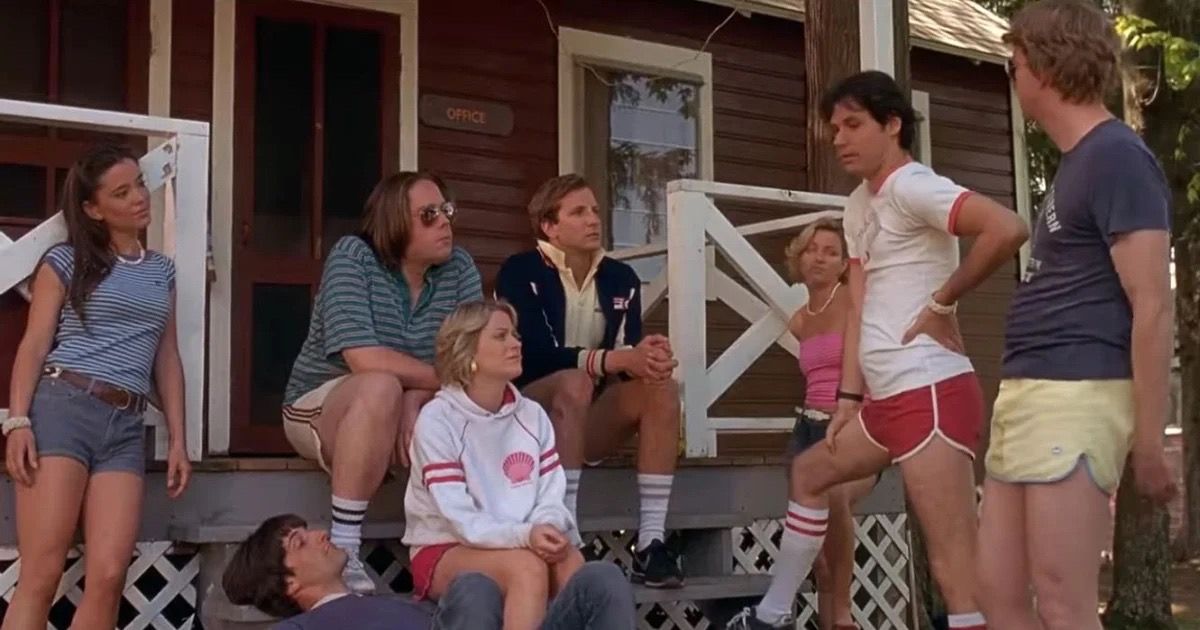 Wet Hot American Summer is one of the greatest cult classic comedies of all time. It has one of the greatest ensembles of future comedic legends like Paul Rudd, Amy Poehler, Bradley Cooper, Janeane Garofalo, David Hyde Pierce, Christopher Meloni, Molly Shannon, Elizabeth Banks, Ken Marino, Joe Lo Truglio, H. Jon Benjamin, and more. They all have a great time playing camp counselors in this parody of cheap camp B-movies. It's almost like seeing a group of famous people when they were all friends in high school.
What makes this movie even funnier is that they all came together for a prequel tv series over ten years later where all of these actors still play their teenage characters. Strangely enough, that prequel series has a 85% rating.
8

Hocus Pocus 38%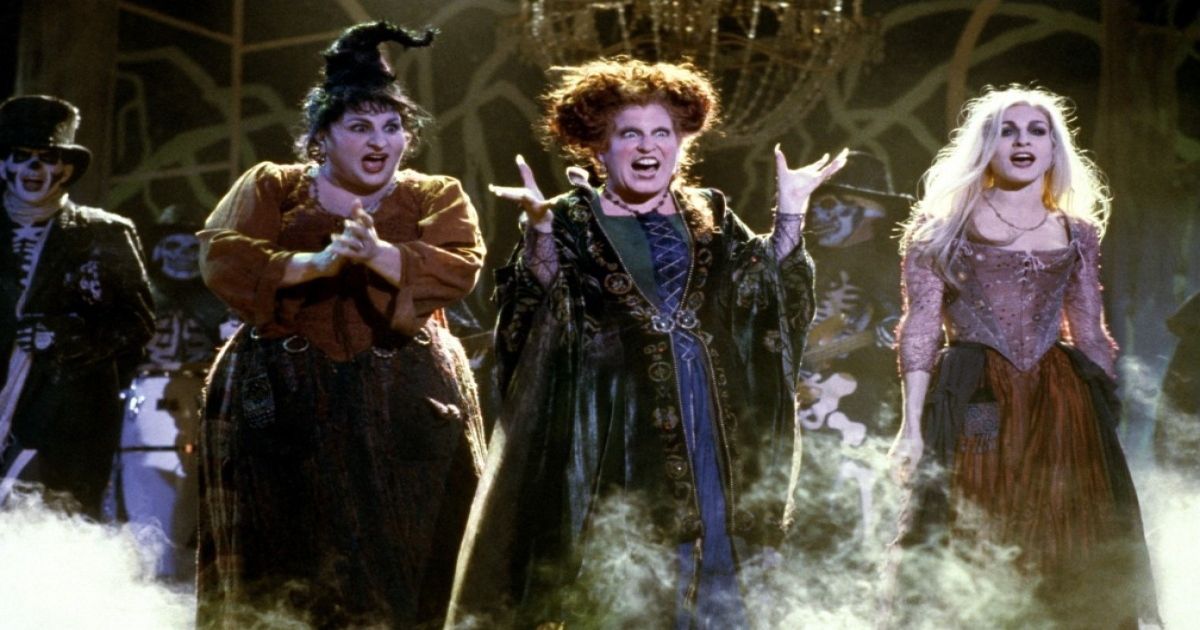 Hocus Pocus is a Halloween classic. It seemed as if there was no way to deny that. Well, evidently Rotten Tomatoes would deny it. The 38% score is a true surprise for the millions who have to watch this film each and every Halloween. Bette Midler, Sarah Jessica Parker, and Kathy Najimy play a trio of terrifying, yet hilarious witches who are essential family friendly Halloween characters that stand alongside Jack Skellington and Wednesday Addams.
What's crazy is that the other famous creepy kids movie featuring witches, The Witches from 1990 has a 93%. Evidently only one witch film aimed at kids was able to be considered a classic that decade.
7

A Knight's Tale 59%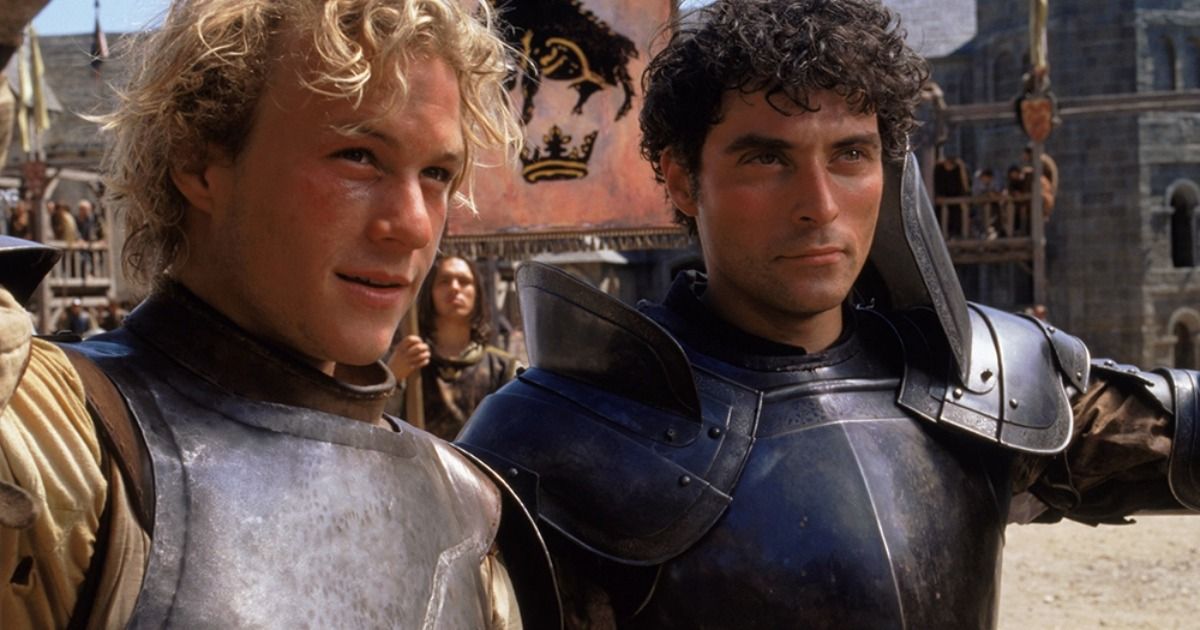 Heath Ledger is commonly regarded as one of the best actors to have lost his life too soon. He may get more attention for his roles in Brokeback Mountain and The Dark Knight, but the role that truly shows the leading man Hollywood missed out on was his instant classic film A Knight's Tale. It's a medieval sports movie that features incredible jousting sequences, a wonderful cast, and a truly vile villain whose inevitable fall off his horse is a crowd pleaser if ever there was one.
It also may feature the single greatest performance Paul Bettany has ever given. The fact that he wasn't nominated for an Oscar for playing Geoffrey Chaucer is as much of a crime as this movie's rotten score.
6

Step Brothers 55%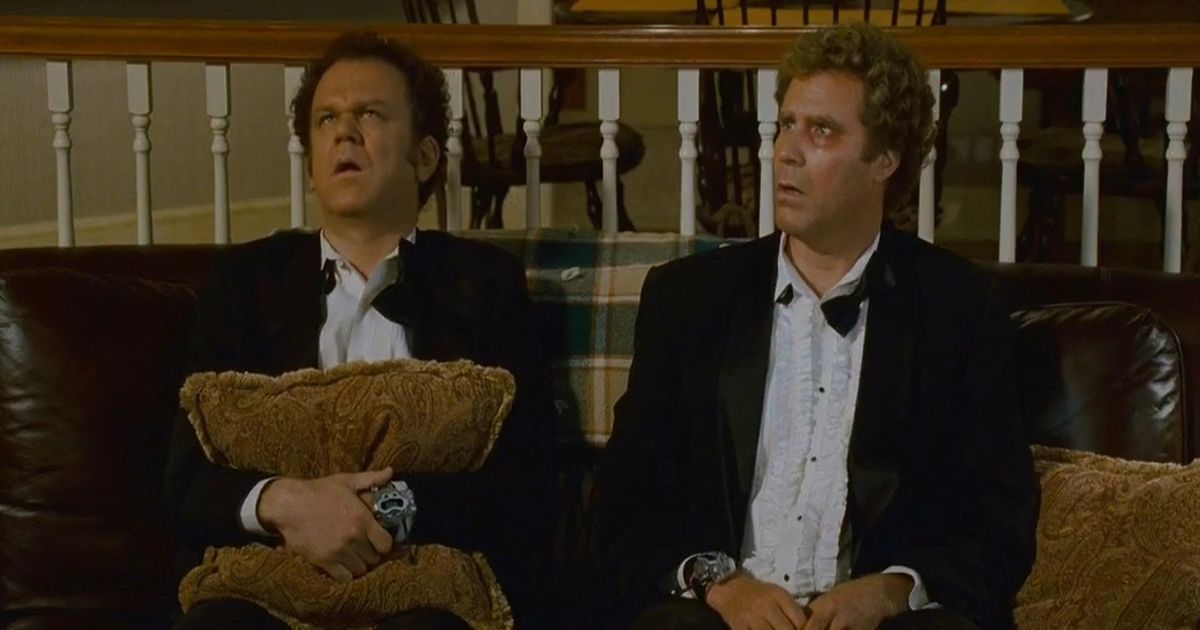 If you were to poll college campuses all over the world and asked them to name the funniest movie of all time, the most common answer would almost certainly be the Will Ferrell and John C. Reilly classic Step Brothers. Is the movie low brow? Absolutely. Do certain scenes go on way too long? Yes. Does any of that matter in the end? Not at all. This is the ultimate culmination of the chemistry born out of Talladega Nights: The Ballad of Ricky Bobby. Reilly and Ferrell's chemistry is given open road to go as hard as possible. What follows is a series of quotable scenes and hilarious moments that get rewatched again and again. Just try not to laugh when the pair jump onto their homemade bunk beds and the inevitable happens.
What's sad is that this comedic duo is likely done for good. Their disastrous attempt to rekindle this chemistry with Holmes & Watson and their feud over Reilly taking Ferrell's dream role in the tv show Winning Time, we will likely never see another Step Brothers on the big screen.
5

Spaceballs 57%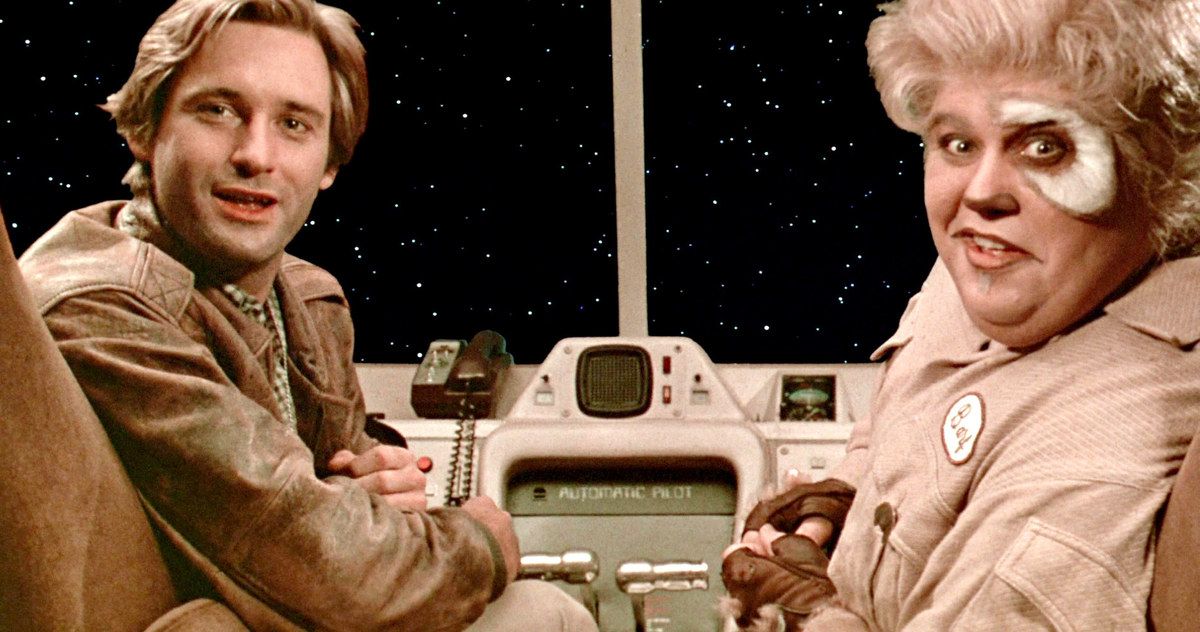 The rotten ranking of the Mel Brooks classic Spaceballs is almost enough to invalidate the entire website's credibility. It may not be as good as The Producers, Young Frankenstein, or Blazing Saddles, but it is still considered to be one of the greatest parodies of all time. Pretty much every scene from this wonderful take down of Star Wars, Alien, and other films of the era is true genius. While the entire cast from John Candy to Bill Pullman to Mel Brooks himself was pitch perfect, the true star of the film is Rick Moranis as the Darth Vader parody Dark Helmet. There is not a single sequence featuring the hilariously ineffectual Dark Helmet that isn't comedic gold.
What this film truly shows is that the only one to truly parody something is to love it first. Spaceballs may make fun of science fiction, but it is clearly done with the focused eye of someone who has seen Star Wars enough to lovingly recreate it…and then make fun of it.
4

Home Alone 2: Lost in New York 35%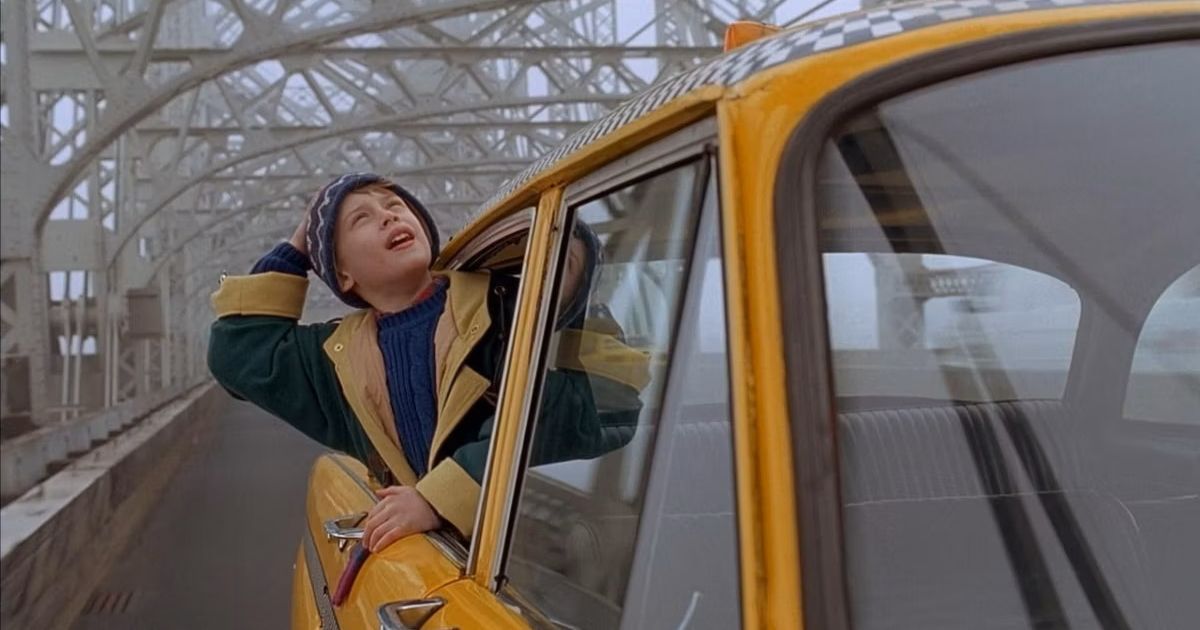 Home Alone was considered to be an instant Christmas classic. It had a one-of-a-kind lead character, a pair of hilarious yet threatening villains, and an iconic moment pretty much every thirty seconds. So when a sequel came around, the bar was set pretty high. Yet Home Alone 2: Lost in New York is considered by many to be the superior film. Actor Macaulay Culkin had more films under his belt, increasing his confidence as a leading man. The Sticky Bandits were more menacing and hilarious than before. New York at Christmastime with his father's money was a fairy tale setting compared to being left alone at home the first time around. Not only that, but the brutal finale where Kevin McCalister takes down his enemies was much more satisfying than the original's.
Considering the fact that every subsequent attempt to make a Home Alone sequel has been a miserable failure, Home Alone 2 definitely deserves to be rescored.
3

Space Jam 43%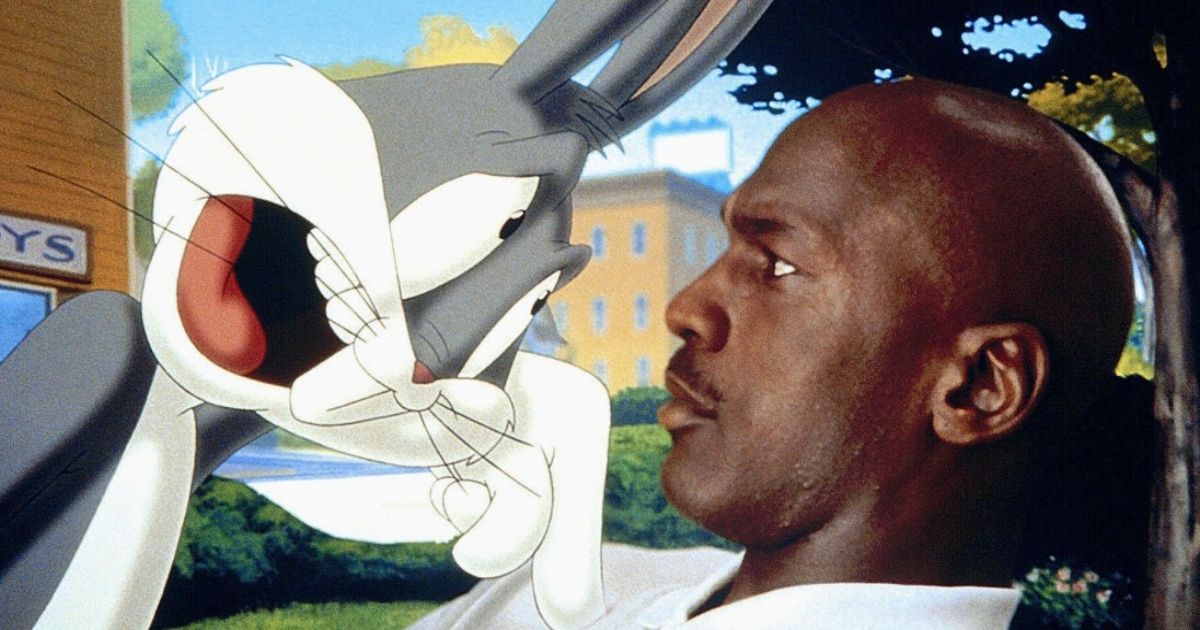 Perhaps no film is more synonymous with the 90s than the Warner Bros classic Space Jam. It's not hard to see why. It featured the triumphant return of the Looney Tunes after their resurgence in popularity during the early 90s. It also featured the single most celebrated athlete of the decade, Michael Jordan. Add on to that a host of movie star and athlete cameos, a delightfully strange plot, and the introduction of Lola Bunny and you have a true classic. If all of that seems crass and thrown together as reviews from the day would suggest, one should only watch the truly cringe worthy Space Jam: A New Legacy to understand just how well-made the original was.
This is often regarded as one of the best sports documentaries of all time. It is a documentary, right?
2

Hook 29%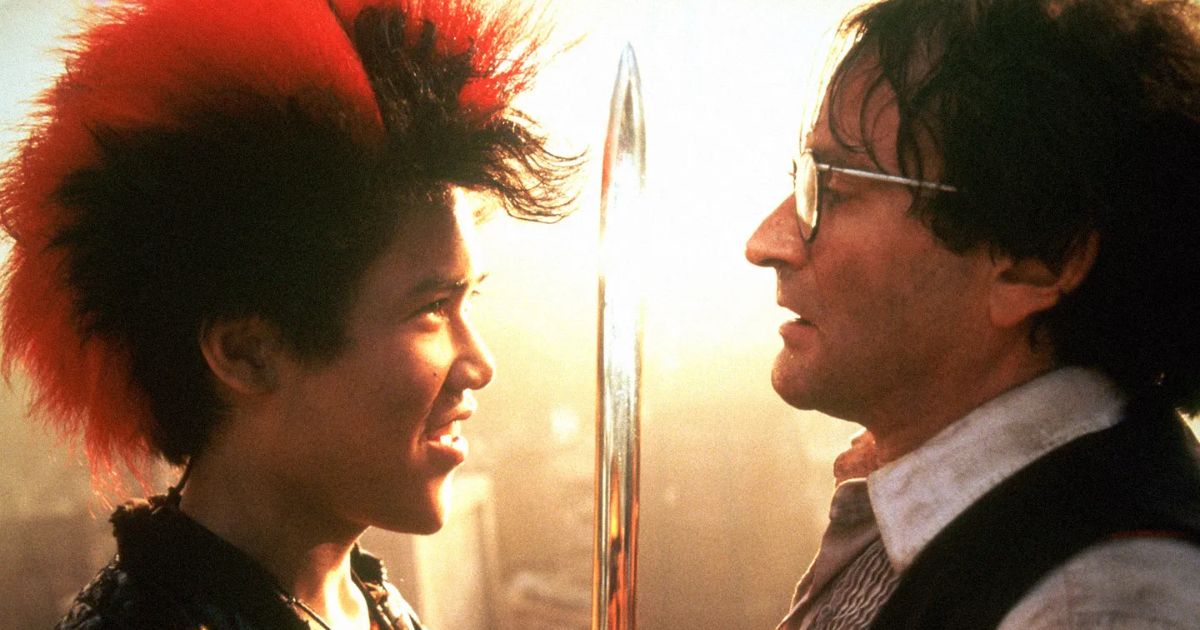 Now that Robin Williams has passed, he is finally getting his due as one of the greatest actors of his generation. He had an incredible dramatic range that rivaled those of any who were winning Best Actor Oscars at the time. He had as much comedic charisma as contemporaries like Eddie Murphy or Jim Carrey. So why didn't he get the proper amount of recognition when he was alive?
The perfect example of this is the shocking 29% rating the Peter Pan revisionist classic Hookreceived. It is perhaps the greatest showing of Robin's incredible range that he ever put to screen. Not only that but it featured Dustin Hoffman as Captain Hook, Julia Roberts as Tinkerbell, and Dante Basco as the LEGENDARY Rufio. Critics just didn't seem to understand what a 90s classic was at the time but we do now.
1

Top Gun 58%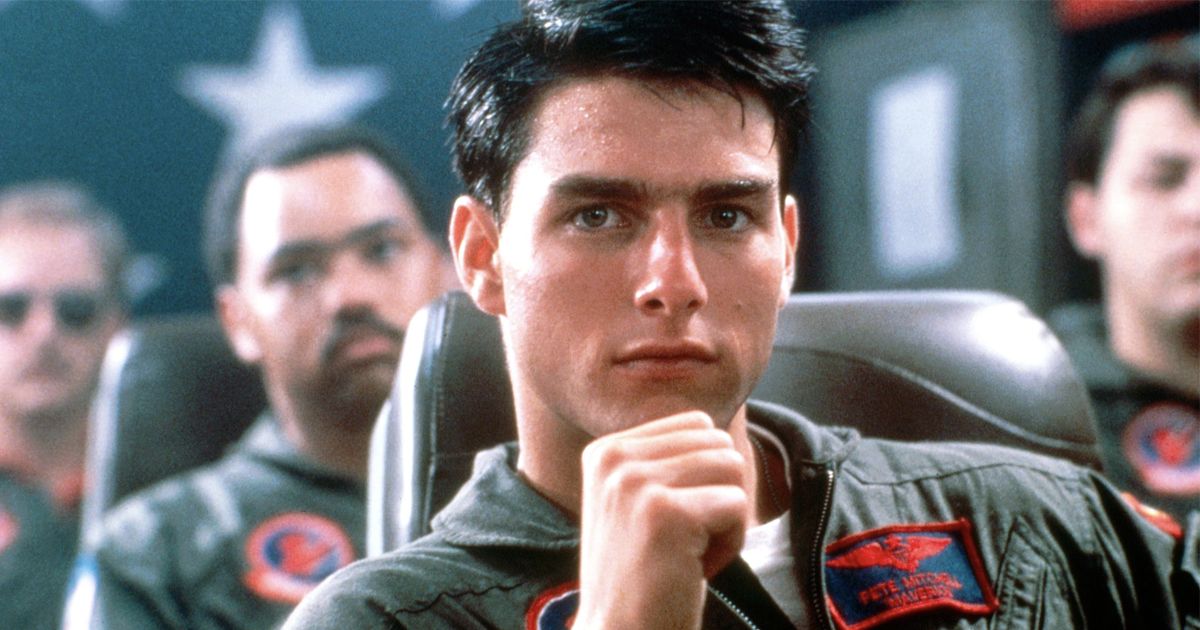 Perhaps the single most surprising classic film with a rotten score is the Tom Cruise action film Top Gun. No one would ever argue that this is one of the smartest films of all time, and it does lean perhaps a little too much into 80s tropes, but it is an undeniably thrilling film with incredible action scenes, quotable moments, and one of Hollywood's most heartbreaking losses.
In order to really drive this point home, the long gestating sequel finally came out in 2022 and hit big with audiences. How big? It made 1.4 billion dollars and was even nominated for an Oscar for Best Picture. Top Gun: Maverick has been credited with saving the summer action blockbuster without featuring a superhero. None of that would have been possible if the original had truly been a rotten flick.
Related: Top Gun: Maverick Director Responds to Steven Spielberg Crediting the Film for Saving Hollywood