Have you ever found yourself watching a TV show or movie, and seeing an older actor you know in a mediocre role? But it can't be… No, I checked IMDB, and he's who you thought he was! This shows you that even the great actors still play minor roles. In some cases it's a small role they overlooked because it was so early in their career, in others it's someone at the top of their game playing a minor role for fun, or because they've been asked to be in one of their they favorite, and they could not refuse the role.
This is the purpose of this list; To show you some of the big names play smaller parts. However, a great personality often steals the show, as you'll surely see! This is what makes some great actors; They don't always seek top billing. Sometimes they want to keep their chops sharp for smaller roles, and we're here for that! Without further ado, here are 11 of our favorite times we've seen big names play a smaller role.
Related: Anthony Mackie is set on getting a role in The Mandalorian movie, no matter how small
11
Bryan Cranston – Seinfeld
before Walter White, heck, even before Hal Wilkerson, Bryan Cranston was a minor character that occurred regularly in Seinfeld. That's right, Jerry and Kramer's dentist was Tim Whatley, who often acted in unorthodox ways, such as hitting a can of nitrous oxide before doing dental work on Jerry. He was also romantically interested in Elaine, although this relationship never really developed. In Bryan Cranston's case, he was on his way to bigger and better roles, but looking back on one of his previously known small roles in hindsight shows us that Cranston always sticks to his character. It's safe to say, though, that we would never allow him to perform a root canal on us!
10
Al Pacino – Gigli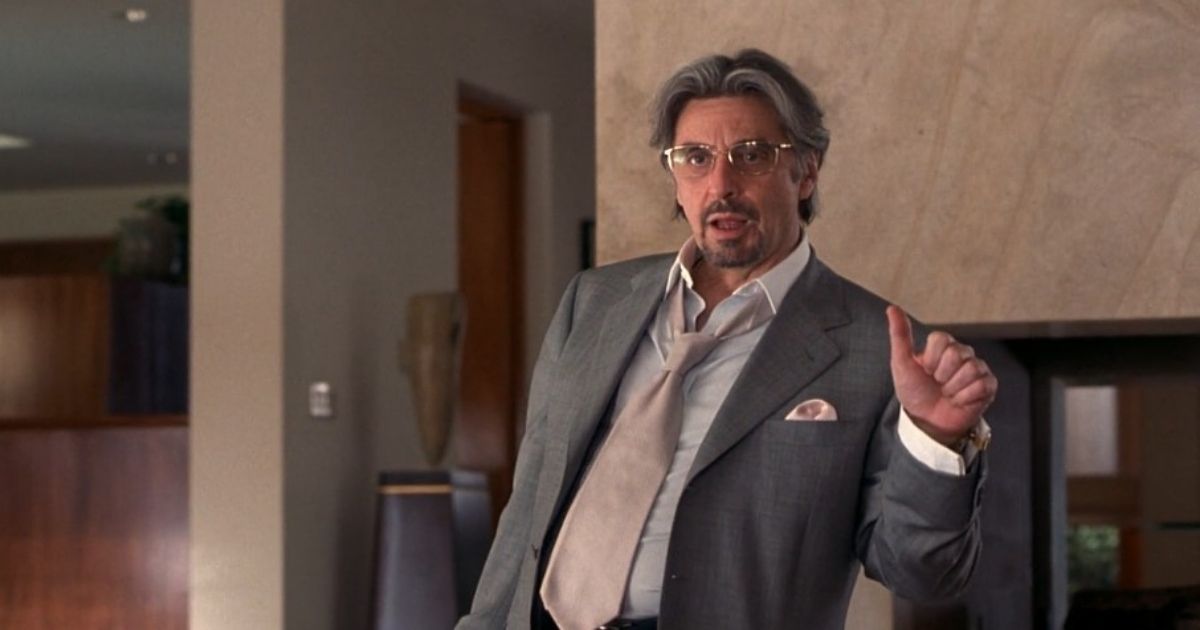 Gigli It's a little mafia, a lot of rom-com, and watching Al Pacino Getting some screen time in this movie surprised us. He only has a few minutes of screen time, but he's the antagonist we hear about throughout the movie. Although the film was generally considered a massive flop at the box office, only grossing $7.2 million against its $75.6 million budget, the film had a slate full of Academy Award-winning actors, including Ben Affleck, Christopher Walken And, of course, Al Pacino.
9
Seth MacFarlane – Gilmore Girls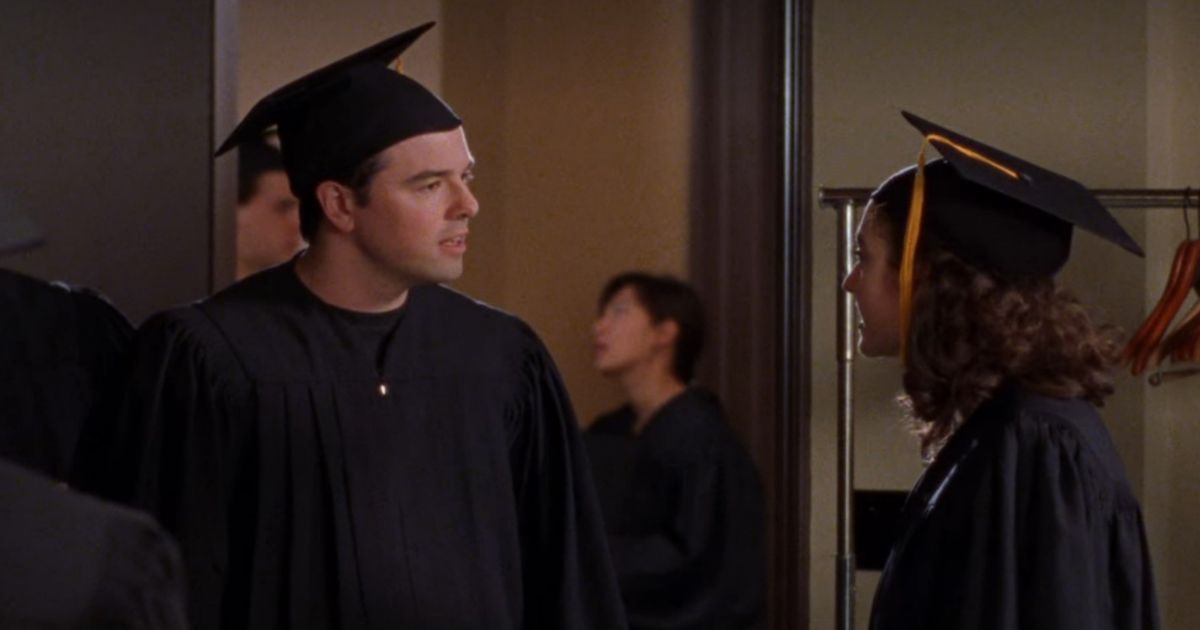 Although many of us know Seth MacFarlane from Family Guy, American Dad, The Cleveland Show, A Million Ways to Die in the West, He has taken on small acting roles in shows like Zach in Gilmore Girls. When Lorelai graduated from Community Business College, MacFarlane portrayed a vocal classmate, who had a striking resemblance to Brian Griffin's voice. He had a few select words to say about the helicopter mom who hired a photographer for the occasion, saying he thought people born into privileged lives made him sick. He didn't know he was making fun of Lorelai's mom, though he didn't seem to feel any shame in hurling insults around, which is of course if you're familiar with his sense of humor. This wasn't the only time he played a small role Gilmore Girls. In fact, he also played Emily Gilmore's lawyer, Bob, in the Season 3 episode.
8
Tom Cruise – Tropic Thunder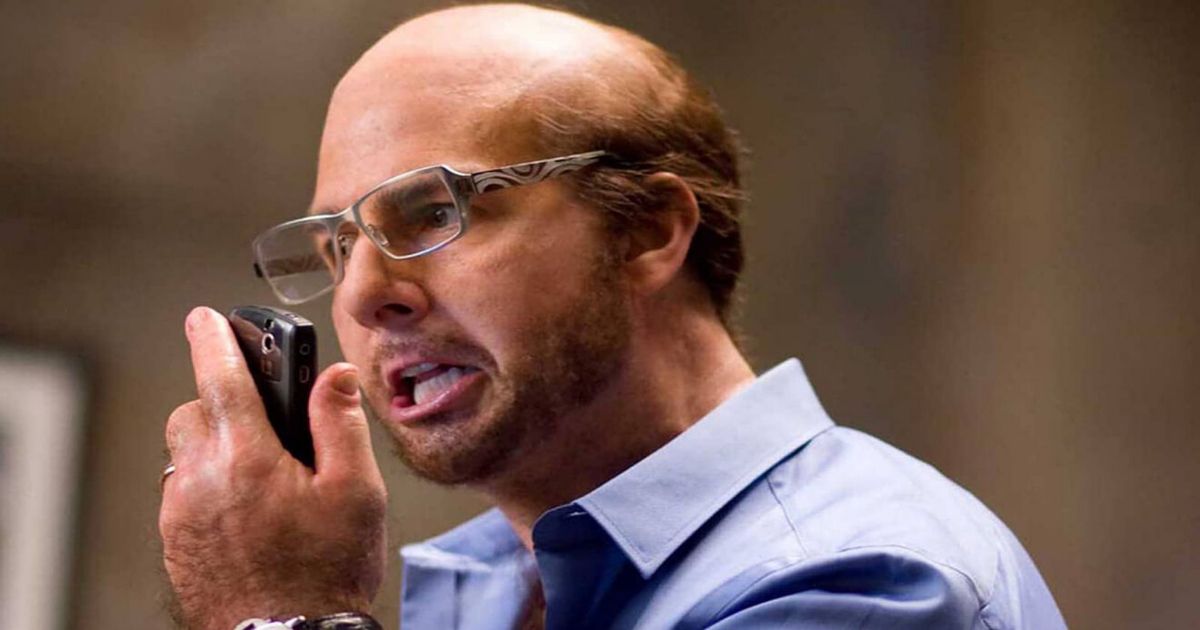 Tropical thunder It was one of those rare once-in-a-lifetime satirical action/comedies, and Tom Cruise He stole the show with his minor role portraying Les Grossman, a brash, foul-mouthed producer. Even though it's a minor role played by Cruz, he totally nails his role, and doesn't look half bad in a bald hat and glasses! It makes sense to have one of the best action stars of all time want to be in one of the greatest parodies of all time, even though the only stunts Cruise did on his own were downing a Diet Coke and screaming at Matthew McConaughey.
7
Seth Rogen – Donnie Darko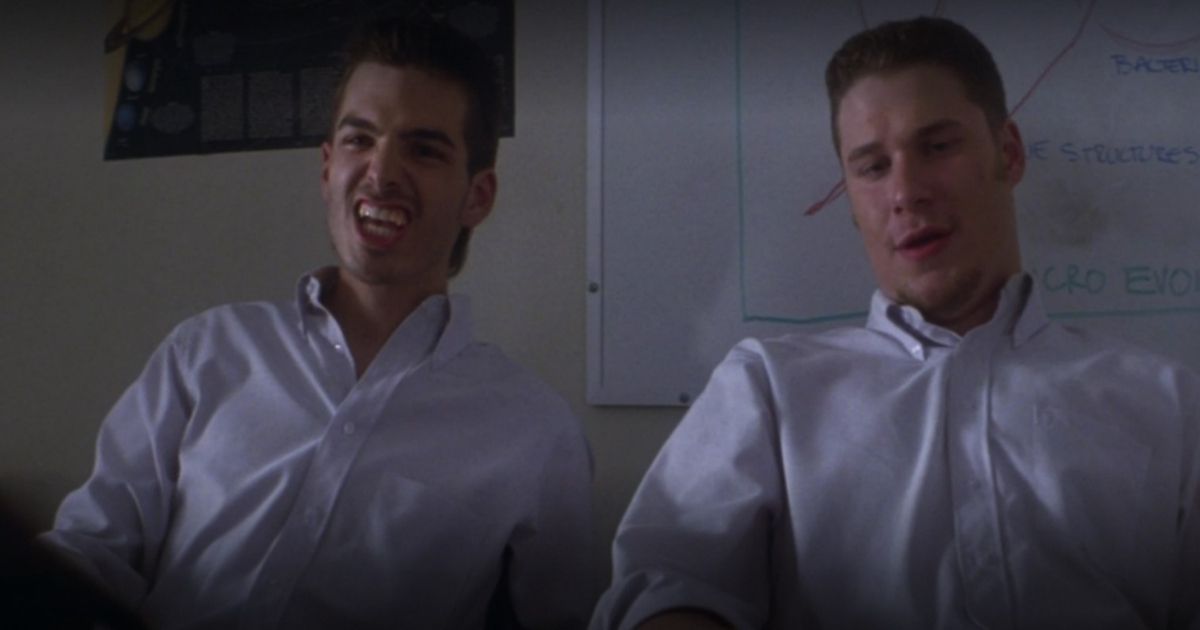 before superbad, knocked, And The 40-year-old virginAnd Seth Rogen He cut his teeth on shows like Freaks and geeks, and took on small film roles while establishing himself in Hollywood. If it has been some time since it was given Donnie Darko Look, you can see Rogan sitting in the back of the class, providing dialogue in the form of mocking Gretchen Ross because her father was in prison for stabbing her mother. He was immediately sent to the director's office after this exchange, and that's pretty much all you see about Rogan in this movie.
6
Jared Leto – Fight Club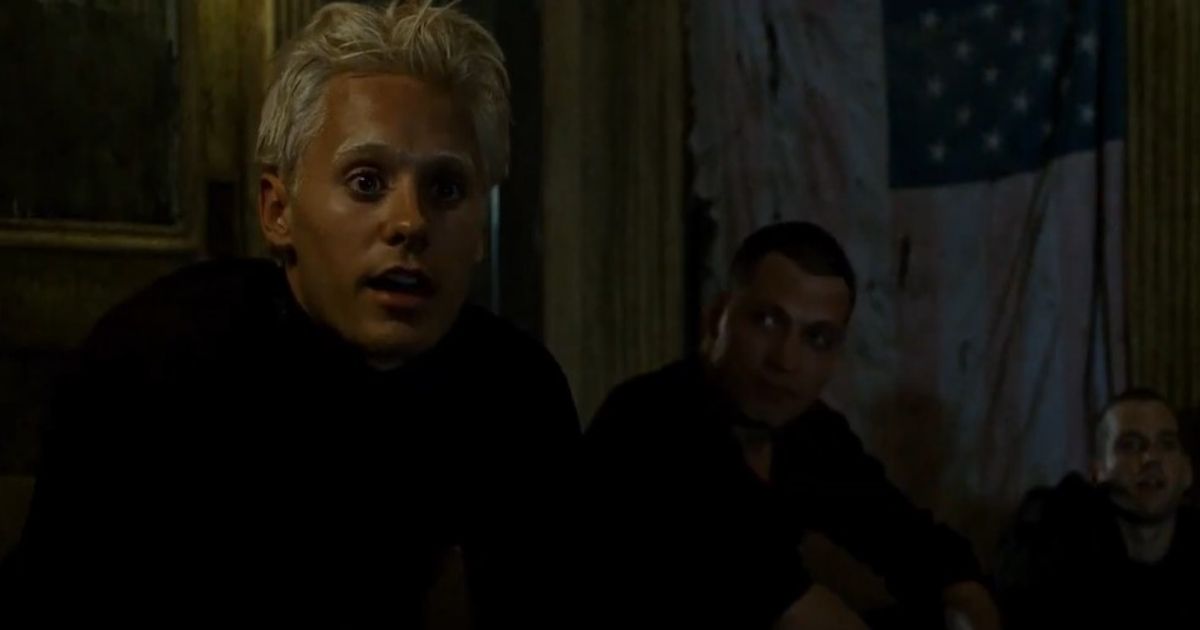 Now we know that Jared Leto He is a talented method actor, often taking on iconic roles such as The Joker in suicide squad And Michael Morbius of Morbius, But he also got the life that Edward Norton's unnamed character defeated him in fight club. Although Leto didn't get top billing for the movie, he was instrumental in bringing Project Mayhem up. Although somewhat unrecognizable after his brutal beating, Leto gave a powerful performance in David Fincher's film.
5
Dane Cook – Waiting…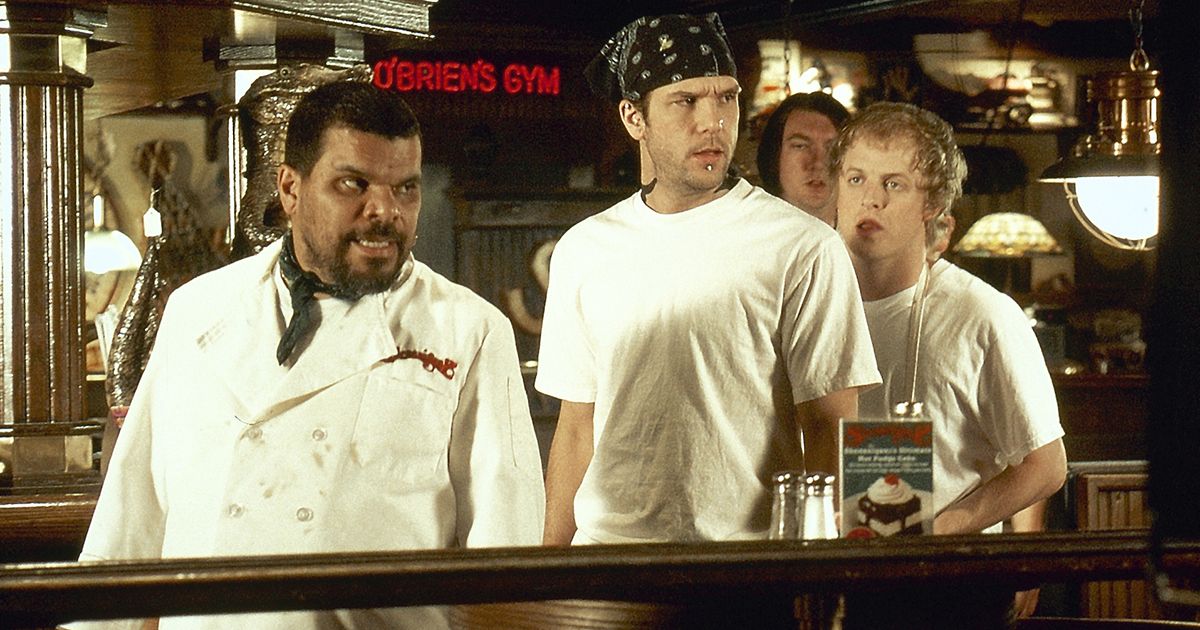 expected… It's a Ryan Reynolds and Justin Long film about a day in the life of restaurant employees as they grind dishes at the Shenanigans. althoug Dean Cook He was in the middle of his meteoric rise in the world of stand-up comedy and was also handling major film roles such as employee of the Month, And Good luck Chuck. During this time, Dane Cook played a minor role in the expected… As a foul-mouthed cook who breached the dishes of unruly customers when told off by the serving staff. Sure, it wasn't a huge role in the movie, but it delivered an important message: Don't mess with the people who make your food!
4
Robin Williams – Law & Order: SVU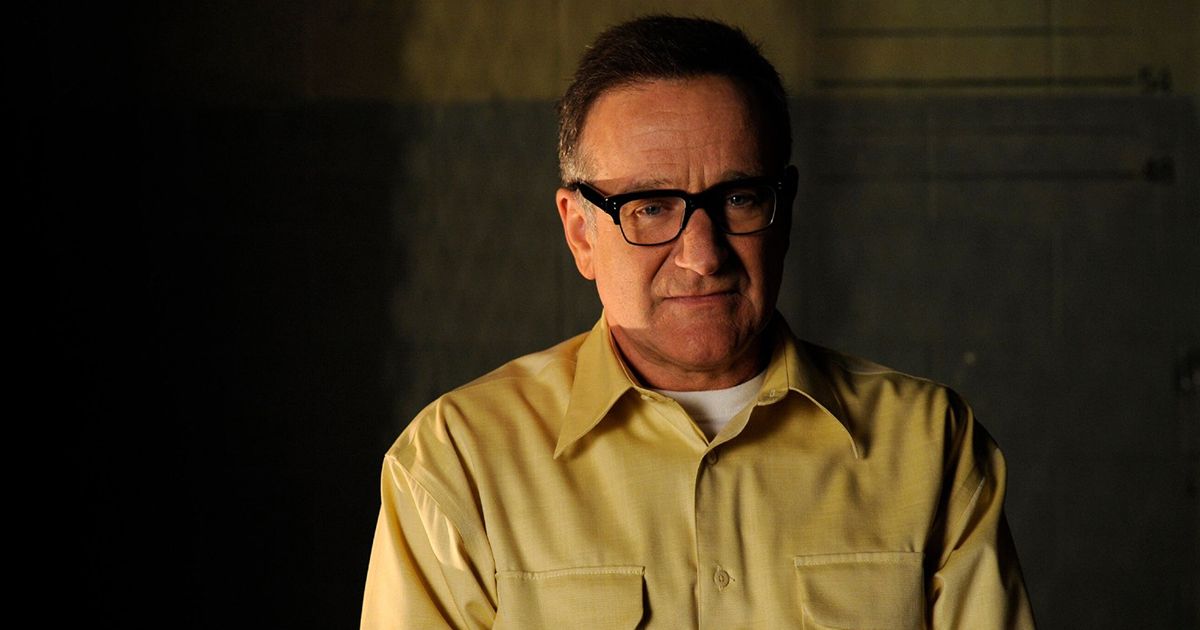 Leave it to just one Robin Williams To earn an Emmy nomination for his appearance in Law & Order: SVU. It's funny to see Williams on network TV considering that at this point in his career he's a somewhat household name for his work on the silver screen, but he's delivered the goods with this TV look. His portrayal of Merritt Rock is reminiscent of his performance in insomnia with Al Pacino, where he plays a menacing villain who runs amok to harass and manipulate law enforcement before finally getting caught.
Related: The 10 Best Cameos in Quentin Tarantino's Movies
3
Drew Barrymore – Scream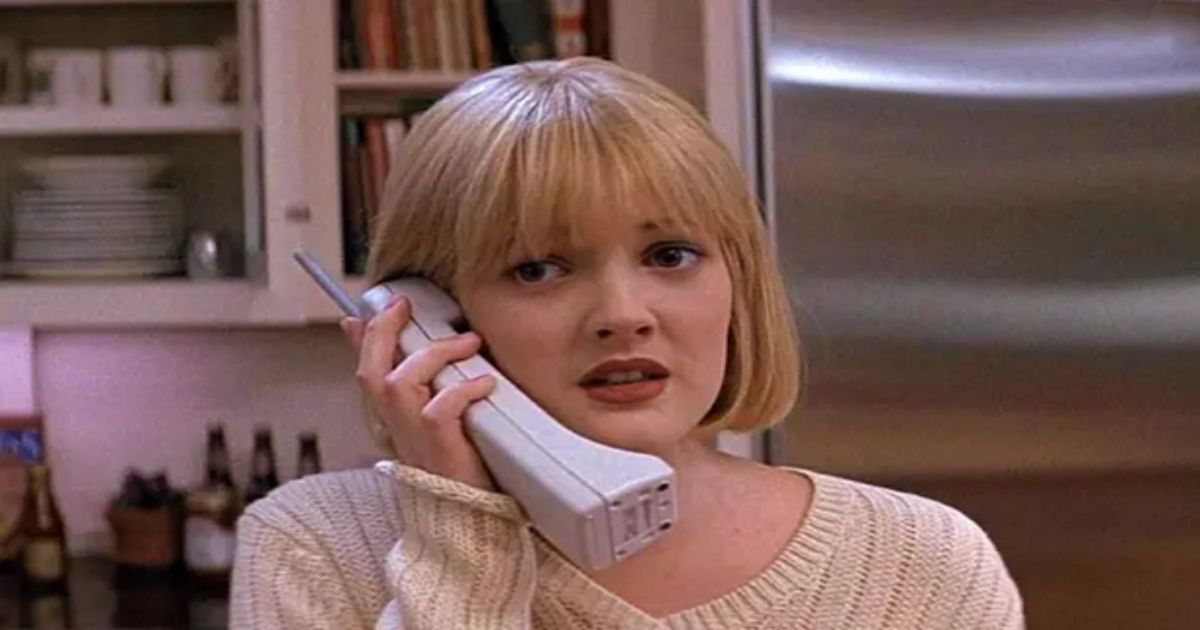 Little known fact about Drew Barrymore that she was originally supposed to play Sidney Prescott Scream. The unfortunate truth is that the schedule didn't work out, but she still wanted to be a part of the movie. Casey Becker (Barrymore) is killed within the first 12 minutes of the movie, and to this day it's one of the most iconic opening horror sequences we can think of. If only she was better at trivia in movies, she might have lived to see another day.
2
Jack Black – The Cable Guy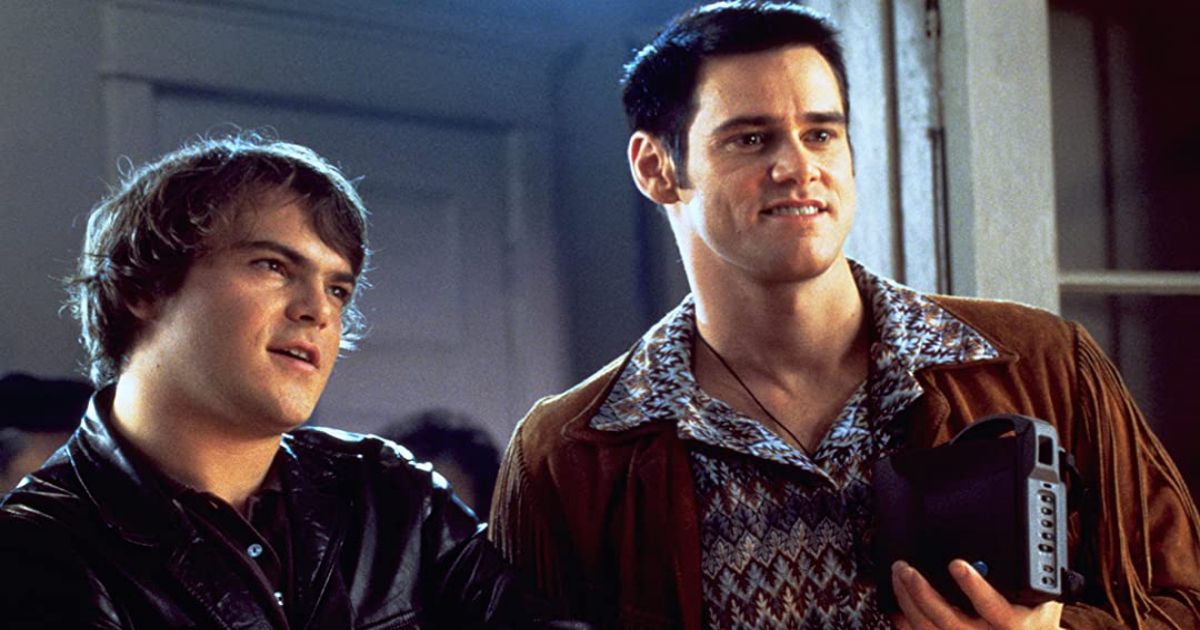 black jack He has an unusual role in Cable technicianIn other words, it is the voice of reason. It's Rick (Jack Black) who reveals to Stephen that Chip Douglas was fired from the cable company for stalking customers and engaging in criminal activity. Although it's not a major role, it does reveal a major plot point to move the movie into the third act, and for that we applaud it!
1
Bill Murray, Zombieland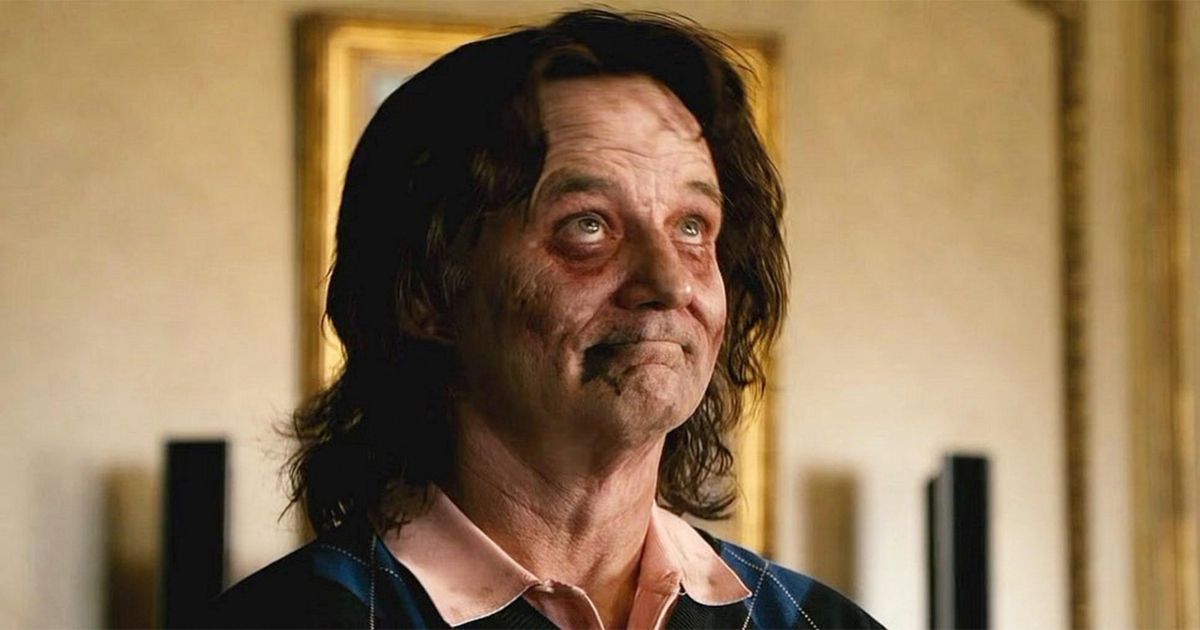 The third chapter of Zombie land It brings us many surprises, but the biggest surprise of all is Bill MurrayCameo, where he portrays himself. In a misguided attempt to prank Columbus (Jesse Eisenberg), he dresses up as a zombie, but dresses a bit too convincingly for it to get him killed. Remember, folks…if you're going to mess with people in a state of extreme anxiety during a zombie apocalypse, make sure they're not armed!