One never gets tired of Donna Mills. Now considered Hollywood royalty, the actress has delivered plenty of attention-grabbing performances over the years. From Toby V Misty run for me Alongside Clint Eastwood, to misunderstood villain Abby Virgate Cunningham Ewing Sumner in Lorimar knot drop. Recently Mills has been featured in no, More than 30 episodes have been turned on television Public Hospital Like Madeline Reeves.
Now heading into the VC Andrews-verse, Mills plays the mysterious Lillian Cutler in the Lifetime limited series, VC Andrews Dawn. Lifetime has enjoyed great success for its limited series Flowers in the Attic: The Original, based on the original works of bestselling author VC Andrews ; The series garnered 10 million viewers. come now dawn.
This dark, mind-bending history of the Cutler, Longchamp, and Booth families–everyone needs a therapist–features Rick Basinger (Stargirl, Bella, and Bulldogs) as the titular character, Dawn Longchamp, who grew up in a humble environment with a hardworking father (Jesse Metcalfe) and older brother Jimmy (Khoebe Clarke). until…
All that she loves, dawn will be taken away from her. She discovers the gritty truth about the people who raised her and is thrust into a new family whose twisted secrets will change the course of her life forever. Enter Lillian Cutler, played by Mills with aplomb. Lillian is Dawn's unfaithful grandmother. She is stern and tough, inflicting harsh punishments when Dawn does not obey her.
Mills loved getting into the role and working with the actors, but there was one scene so brutal, she insisted the writers cut it out of the script. Donna Mills shared more with MovieWeb on these highlights from an interview with reporters below. Watch the full interview here
What Donna Mills wanted to take from the script
"Lillian is who she is," Mills shared of her character, who is grappling with things romantically with Dawn, who is suddenly drawn into their family dynamic. And that's the beauty of her personality. I never thought, 'Oh, that's too much.'" That's not true. There was one thing I didn't like about the script, and they actually ended up cutting it. I don't even know if Brick knew what it was. The only thing I disagreed with was the script. At some point, I kicked [Dawn/Brec]And I thought that was too much. And they cut it off. So, I was happy."
Lillian sports a mid-line like no other here. This is par for the course when it comes to VC Andrews' anecdotes. Expect Mills to be one of the series' key scene-stealers and Breck Basinger to emerge as a champion of emotional depth. Joey McIntyre and Fran Drescher also star in this addictive ride.
"Lillian was so much fun," Mills went on to tell the panel. "She kind of drove the plot, because she was responsible for a lot of the things that happened in the story." Regarding the evil and all that drama, Mills added, "I mean, that's the best kind of story you can tell as an actor. VC Andrews is a really good storyteller. So, to be an actor, with that goodness of a storyteller is heaven."
About working with Break Passenger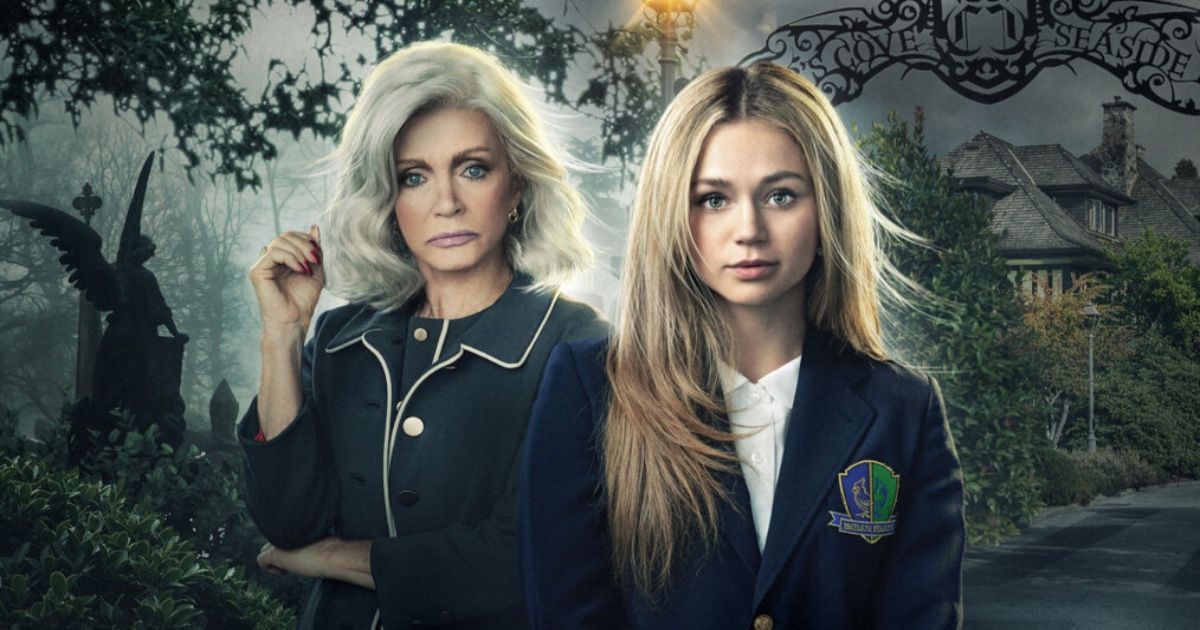 The cast here gives solid performances. Let's face it, this is VC Andrews, so things get pretty deep and pretty dark. Mills commented on the source material, which appeared as a gothic novel in the form of Flowers in the attic in 1979 and went on to become an international sensation, selling over 40 million copies. And that plot – two kids locked in an attic so their mother can inherit the family fortune. Creepy at best. dawn He delivers on that front, too. Expect a lot of plot twists.
"You want to keep watching and see what happens to Brick," Mills noted of the limited series. "I've never tried to rein in Lillian. I've played bad guys before, which I love — this is my favourite. [I take] Whatever is in the script, then whatever you can make up for yourself… something may have happened. But you rarely get an actual outline." She continued:
But the cool thing is that there is something else [V.C. Andrews] book. And this book is about Lillian, and why she is the way she is. So, I had that background to draw from to create Lillian, and that was very helpful and that was a huge plus for me. loved it.
As for working alongside Break Basinger and being the "villain" of sorts opposite Dawn, Mills noted the range of emotions Basinger was able to pull off throughout filming. "It was amazing to me that Brick was able to do all that… every single day. Hats off to me [her]. Going through all of those arches and ages and everything else is really hard. very Difficult."
Mean play can be fun. Maybe stressful. How Mills shakes it off after the director yells, "Cut!" "Well, the thing is, once you get off the set, away from the cast and everything, your life comes back to you. So, I never find it hard to let go of a character. He belongs on the set. Once you get off the set, you're who you are again."
VC Andrews Dawn Premieres July 8 on Lifetime and premieres the following day. Try the full panel interview here.