There was a lot of hype at the Annecy Film Festival! With a slew of projects debuting and announced, everyone is excited about new animated content entering the world. Disney, being a tent studio for the medium, has had some major announcements of their own, particularly on their TV slate! lets take alook!
Back Under the Sea with Disney Junior's Ariel
Drift away on the waves of Disney's newly released new live-action movie the little Mermaid, the studio will be preserving Disney Junior's upcoming Ocean Adventures! The announcement was made earlier today by Ayo Davis, President of Disney Television. The new series stars young Ariel, and will feature familiar faces like King Triton, Sebastian, Flounder, and Ursula! Along with fan favorites, new characters will also appear with the series. Davis is excited to be back in the world of Ariel and her friends.
"For more than 30 years, the story of 'The Little Mermaid' has been beloved by audiences all over the world. I am so excited to be able to introduce our new Disney Junior version of Ariel to preschoolers everywhere."
Alisa Sapir, senior vice president of development, series and strategy for Disney Junior, added that the team wanted to "create an atmosphere that is lively, magical and showcases the imagination of young Ariel". Dr. Patricia Sunder, Professor of English and Caribbean Hemisphere Studies and Director of Graduate Studies at the University of Miami, is a member of the development team as a cultural advisor on the series. Sean Skeet, chair of the Berklee College of Music's Bands Department, will serve as a Caribbean music advisor. A summary of the series can be found below.
Set in the fictional underwater kingdom of Atlantica, inspired by the Caribbean, the series follows Ariel as

She embarks on fun-filled, action-packed mermaid adventures with her friends. deeply driven and

Unending curiosity about the world around her, Ariel discovers the treasures of the Earth, such as a large floppy hat,

A rubber duck squeaks and whisks, collects it and keeps it safe in its crystal cave. sometimes,

Ariel uses treasures to help solve problems. With each discovery, Ariel is filled with joy and she

The mermaid's tail, which changes color according to her emotions, lights up and glows. full of

With her charm, big ideas and powerful voice, "Disney Junior's Ariel" comes to learn how

To discover and appreciate the world around her and to use her voice to inspire others.
Disney Junior Ariel It is executive produced by Lynne Southerland. Keith Wagner and Norma P. Sepúlveda serve as story editors. Ezra Edmund produces. Connie Tomita Bowen is credited as supervising director, with Christine Garland as art director. Wild Canary is producing the series in association with Disney Junior.
Related topics: Elements review: Pixar Enchants with romance and stunning CGI animation
Zombies: Return of the Dead animated series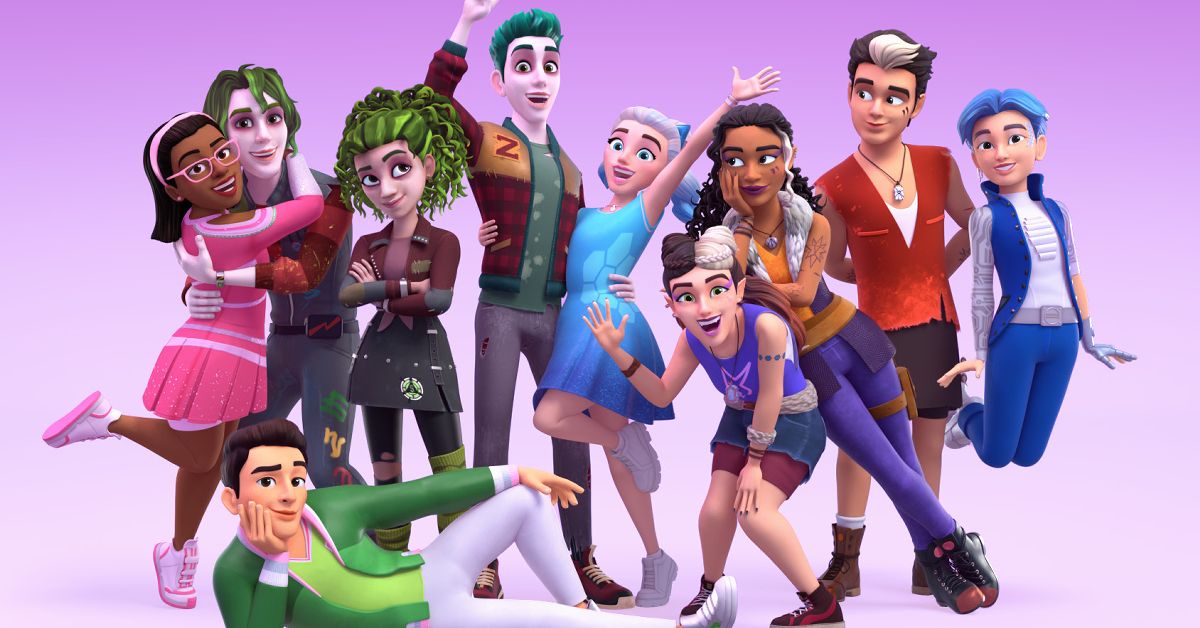 Disney hit zombies The characters are back from the grave! The series stars Meg Donnelly and Milo Manheim, who will reprise their roles as Zed and Addison. The gang is back, this time in animated form! On July 21st, the crew will start in Zombies: Re-Animated Series shortsPremieres on Disney Channel, Disney YouTube Channel, and DisneyNOW. The shorts are coming to Disney+ at a later date. The crew will be back again in ZOMBIES: The Re-Animated Series, a new animated musical comedy series that will premiere on the Disney Channel! In anticipation of the return, Disney shared Donnelly and Mannheim's first-hand reaction upon seeing the animated crew for the first time. Check it out below!
Donnelly and Mannheim are joined in reprising their roles by Ariel Martin, Chandler Kinney and Pierce Yosa as werewolves Winter and Willa Wyatt. Carla Jeffrey and Trevor Tordjman will be Brie and Bucky's cheerleaders. Jonathan Langdon is the coach, with James Godfrey and Kelly Russell as zombies Ponzo and Eliza. Finally, Terry Ho would be an alien!
Disney is always keen on giving their adoring fans what they want, as well as reinventing the stories we love for new audiences. Are you excited to revisit these beloved worlds?