Wes Anderson is considered one of the most celebrated directors in Hollywood. And not just from his pastel-colored suits and flashy hairstyle. Over the past three decades, Wes Anderson films have taken him from an inquisitive cult filmmaker and turned him into a celebrated author with his latest film, Asteroid Cityin theaters now.
He has created an aesthetic so well defined in his name that YouTubers are making parody movies, and AI can recreate Harry Potter in his style. Some of the most notable hallmarks of his style are his use of symmetry, panel compositions, and beautiful color palettes. But one thing Wes Anderson fans love to notice is how he constantly re-uses his actors.
Owen Wilson, Bill Murray, and Willem Dafoe are just a few of the names Wes Anderson has reused in his films. It has come to be that working on a Wes Anderson movie is working with some of the biggest names in the industry. Over the years, Scarlett Johansson, Edward Norton, and Jeffrey Wright have been added to this recurring cast. None of these names one takes lightly. And they are all faces that we recognize in an instant. So how did Wes Anderson make art out of reusing the same great actors?
Asteroid City Experience
Usually in Hollywood, a star leads a movie. A big name is chosen to lead a movie, and the rest are lesser-known actors aiming to support the star. Occasionally, a movie will have two or three big names at the center, but more often than not, the movie will follow each one on its own separate plot line. Rarely do we get an ensemble cast, with a group of superstars who, while still working as a team, all set themselves apart in a certain way. Looks like Wes Anderson took that idea and ran with it.
in his latest movie Asteroid City, the cast consists almost entirely of A-list celebrities. All of the other actors are either children or hired extras. It's about how Wes Anderson creates his movies. Although his first films didn't start out with that many big names, he quickly built up a cast that we're seeing, and now the stars of working on a Wes Anderson movie feel like belonging to a theater company.
Hope Davis spoke to A.FRAME, explaining what her experience on set was like:
Wes wants the entire production to be a group experience, so we all live together, eat together, and see each other on your days off. […] Davis says he really cares about everyone's experiences across the entire project. "The whole experience becomes one whole thing. At the end of it, you feel like you're part of a company."
Oftentimes, actors work on set, shooting their scenes on their own. They'll finish the shot and then head back to their trailer or take on the rest of the day. Not so in a Wes Anderson movie. Adrien Brody, who was having his time in it Asteroid City It marks his fifth film with the auteur, and he says that sense of community is why he keeps coming back.
"All the intricacies and nuances of his films, the idiosyncrasies are just so artistic and creative. […] He is surrounded not only by an amazing cast, but also by an amazing production designer, costume designer, and director of photography. The work environment is really what I crave."
Keeping all those actors together in one place might be a symptom of the filmmaker's notorious perfectionism, but the style creates a wonderful feeling that the actors, working together, can enjoy. So Anderson's method not only informs his films, but also creates an environment in which the actors love to work.
Related: The best Wes Anderson movies, ranked by Rotten Tomatoes
The actors become aesthetic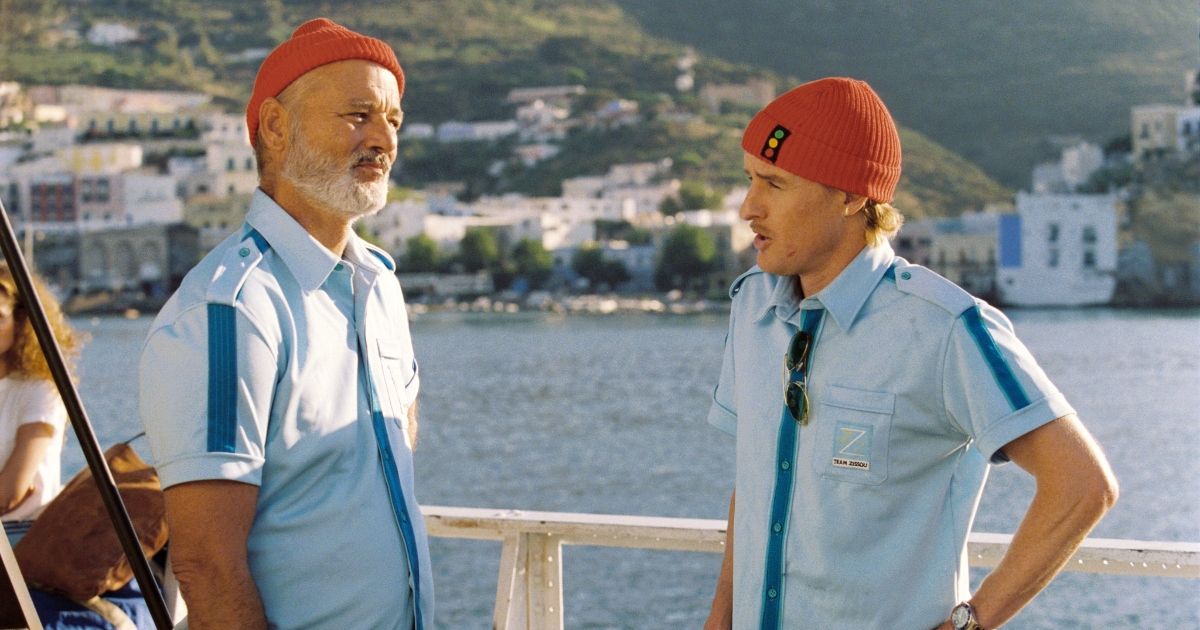 By this time in Wes Anderson's career, we've seen a certain group of actors so often that we expect them to be in his next movie. It kind of becomes a thing when a new movie comes out asking the audience, "Okay, who is Owen Wilson going to play now?" We see his face so often in these titles that he's almost become part of the group. This is not a bad thing.
Related: 10 Actors We Want To See In A Wes Anderson Movie
Seeing Willem Dafoe go from playing an odd sailor with father issues aquatic life imprisoned accountant French Dispatch is one of the greatest things about a Wes Anderson movie. These recognizable faces become caricatures of themselves as if they slip into the film to make cameos of their own.
But more than that, the actors Wes Anderson has worked with over the years have become a part of his family. And this may not be the best example, but Bill Murray is one of Anderson's oldest friends.
Anderson said he "didn't want to talk about someone else's experience" when asked about the harassment allegations facing the actor. More importantly, however, he noted, Murray became part of his family after working with him for many years. So much so that Murray even splashed water at Anderson's daughter's baptism, and consider what it would do for the actor, but let the nature of that relationship sink in. This famous director has been working with many actors again and again, after that he makes a good movie, he was making a good family.