Superman's legacy's Casting has already begun. The movie just announced its casting for Lois Lane and Superman/Clark Kent himself. Actors Rachel Brosnahan and David Korenswet are the future of these iconic characters. Both actors have shown range in other projects, with Rachel Brosnahan winning Emmy Awards. Corenswet, on the other hand, is not an award winner but has a tough job ahead of him. He is set to play one of the most iconic characters in entertainment media.
Superman/Clark Kent's playing traits might sound easy on paper. What makes it a challenge is balancing those traits. Corenswet has a long task ahead of him to play this iconic character. To play it successfully, he has to connect certain character traits.
Without connecting the traits of both Clark and Superman, it can be difficult to bring him back to life. The first necessary trait comes from Clark Kent. To properly play Superman, Corenswet has to balance heart and humility.
Corenswet must balance heart and humility
One of the defining traits of Clark Kent's personality is his overwhelming kindness. No matter how the character is portrayed, he's always looking out for the little guy. Clark is someone who tries to help those who may not be able to help themselves. His ability to stand up for the little guy is a trait that was instilled in him. While it is something he learned from his father, Jor-El, it is also something he learned from his adoptive parents.
Ma and Papa Kent taught Clark the lessons he took with him to become a hero. Both people wanted to instill different values ​​in him. Ma Kent (Martha Kent) Clarke learned about having a heart. Pa Kent (Jonathan Kent) teaches him more about themes of humility. It was hard for Clark to learn his lessons by explaining that he couldn't save everyone.
It's a lesson that forces Clark to make the most of his actions. Learning this from his father forces him to remain humble. Being able to admit to himself that he can't always be a hero is one of the hardest lessons Clark can learn. She could keep this personal outlook incredibly decadent if not for the influence of Martha Kent.
The influence of both Ma and Pa Kent is best depicted in the Christopher Reeve Superman films. In those films, their teachings allowed Reeves to properly embody the essence of Superman. He balanced the character's heart and humility in ways James Gunn hopes to replicate.
Balancing these traits can help Corenswet maintain the character's original core. If this balance is struck right, he could easily show what it takes for Superman. To play Superman, Corenswet has to embody a different set of traits.
Related: Henry Cavill and Superman Fans React to David Corensweet Casting in DC Console
Corenswet must balance bravery with honour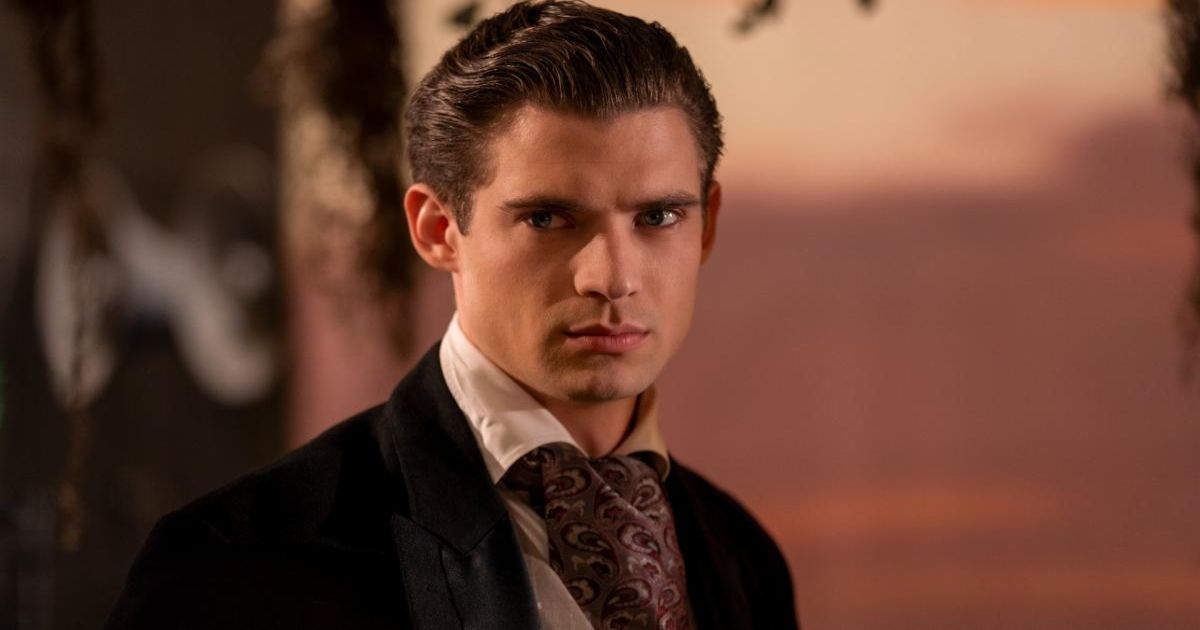 Henry Cavill's Superman was met with an even more divisive response from audiences. Some liked his emotionally conflicted viewpoint. Others felt that it did not strike the balance between Clark Kent and Superman himself. His appearances netted him some great moments, but something seemed to be missing. The Superman character did not have the same "weight on his shoulders" as Cavill's interpretation did. For Corenswet to embody those missing traits, he would have to have the patriotism of Superman.
To get Superman's patriotism, he must have a balance between bravery and honor. Fortunately, Corenswet has shown he can embody those traits, thanks to other projects. While he has appeared in movies before, his television roles have Superman characteristics.
Shows like HBO's We own this city Show off the tough exterior he needs for Superman. His two demos from creator Ryan Murphy explain why he has what it takes to play Superman. Hollywood And politician Help embody personal values.
on politicianHis character, River Barclay, embodied Superman's central values. That character gave off a tough exterior but presented herself as a man of the people. It was a character who showed courage, which is an essential trait of Superman.
Corenswet portrayed Superman's sense of honor in the show Hollywood. On this show, it's Jack Costello, who hopes to be in Hollywood. Costello's goal is to become successful for his family. He considers it an honor to be there and wants to be a success for them. Having this sense of honor is a similar value to Superman.
Related: 10 Reasons Why David Corenswet Would Make Superman Great
David Corenswet has shown all the necessary Superman values ​​in previous roles. Traits of heart, humility, courage and honor make the character who he is. The combination of these traits could lead to the embodiment of Clark Kent and Superman as the character. Mixing these traits together can create the perfect Superman for this modern age.
Instead of someone fighting for his place, Cornswet's Superman could be a man of the people. He could be a character who has hope and optimism for what the world could be. These traits could make him an inspiring symbol of hope for generations of fans to come.