Leonardo DiCaprio is a name that needs no introduction in the world of Hollywood. With a career spanning over three decades, he has proven himself as an actor with immense versatility and range. From playing the charming Romeo in Baz Luhrmann's Romeo + Juliet to the enigmatic Jay Gatsby in The Great Gatsby, he has given audiences unforgettable performances on the big screen.
But there's more to this talented artist than just his acting prowess. In recent years, Leonardo DiCaprio has also made a name for himself in the film production industry. He has produced a number of films that have not only received critical acclaim but have also helped bring attention to important environmental and social issues.
DiCaprio's journey to becoming a producer is a fascinating one. In the early 2000s, he established his own production company, Appian Way Productions. With this venture, he aimed to produce movies that were not only commercially successful but also had a significant impact on society. Since then, he has produced films ranging from psychological thrillers to environmental documentaries.
Related: Best Leonardo DiCaprio Movies, Ranked
What sets DiCaprio apart from other celebrity producers is his commitment to using his platform to shed light on critical issues facing our planet. He has been a vocal advocate for environmental conservation and climate change action, even establishing the Leonardo DiCaprio Foundation, which focuses on environmental initiatives.
In his productions, he has also sought to promote diversity and inclusivity, working with underrepresented groups to give them a voice on the big screen. This commitment to important issues has made him a powerful force not just in Hollywood but also in the global conversation on social and environmental issues.
In this list article, we'll be looking at some of the lesser-known films that DiCaprio has produced over the years. These films showcase his versatility not just as an actor but also as a producer with a keen eye for thought-provoking and socially impactful stories. Get ready to be surprised and impressed by this talented artist's behind-the-scenes work in the film industry.
17

Aviator (2004)
In Aviator, DiCaprio portrays the legendary businessman and aviator Howard Hughes, chronicling his rise to success and eventual descent into madness. The movie showcases the glamour of Hollywood in the 1930s and 40s, with impressive sets and costumes. The performances, including Cate Blanchett's portrayal of Katharine Hepburn, are stellar. Aviator was a critical success, receiving 11 Academy Award nominations and taking home five, including Best Supporting Actress for Blanchett. DiCaprio's portrayal of Hughes is nuanced and captivating, making for a powerful film.
16

The Assassination of Richard Nixon (2004)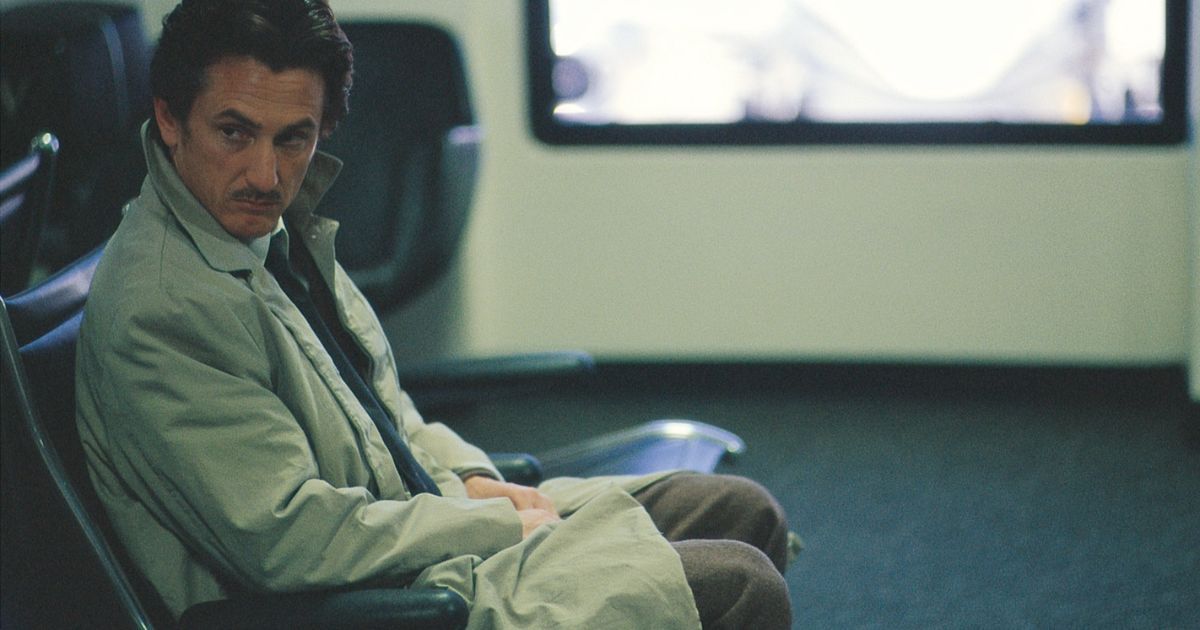 In The Assassination of Richard Nixon, Sean Penn takes on the role of Samuel Bicke, a man who becomes increasingly disillusioned with the American Dream and decides to take matters into his own hands by flying a plane over the White House in an attempt to kill President Nixon. The movie is a tense character study that explores themes of desperation and disillusionment. Sean Penn delivers a powerful performance, portraying Bicke as a sympathetic yet deeply troubled character. While the movie didn't perform well at the box office, Penn's performance was critically acclaimed and showcased his range as an actor.
15

The 11th Hour (2007)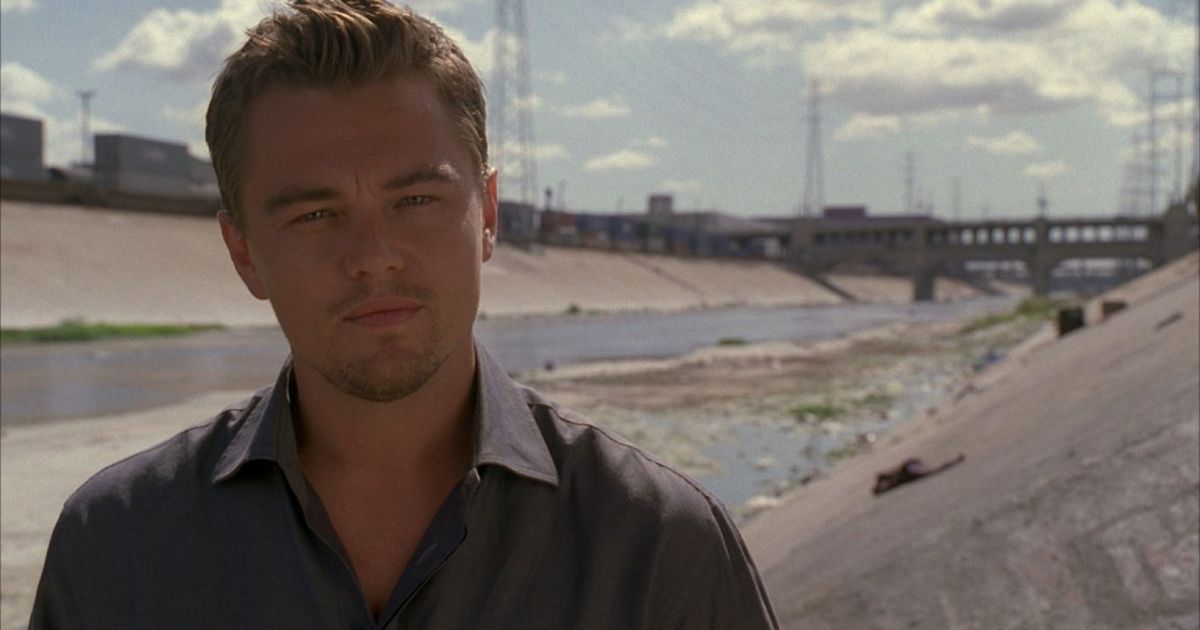 The 11th Hour is a documentary that focuses on the state of our planet and the urgent need for action to combat climate change. DiCaprio produced and narrated the film, which features interviews with leading experts on environmental issues. The movie is a sobering look at the current state of our planet and the need for collective action to protect it. While the documentary didn't perform well commercially, it helped bring attention to the urgent issue of climate change and earned praise for its educational and informative content.
14

Orphan (2009)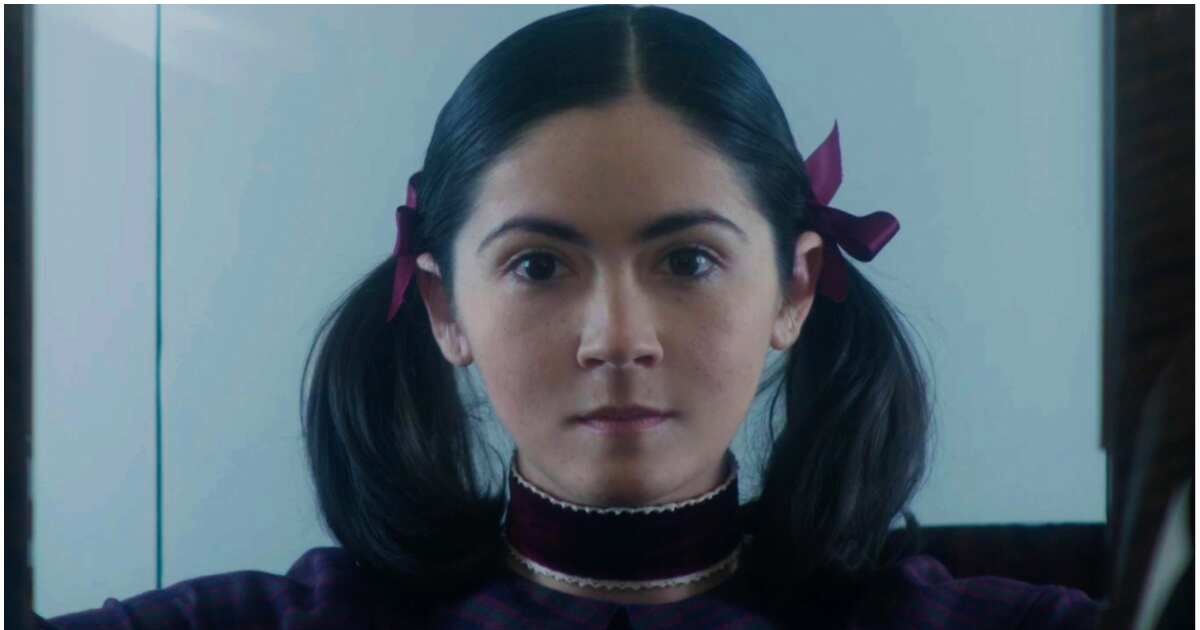 Orphan is a horror-thriller that follows a couple who adopt a young girl, only to discover that she may not be as innocent as she seems. DiCaprio served as a producer on the film, which features a strong cast and tense, suspenseful moments. The movie received mixed reviews, but its strong performances and twists kept audiences on the edge of their seats. As a producer, DiCaprio showed his ability to work on different genres, and Orphan remains a memorable entry in his filmography.
13

Shutter Island (2010)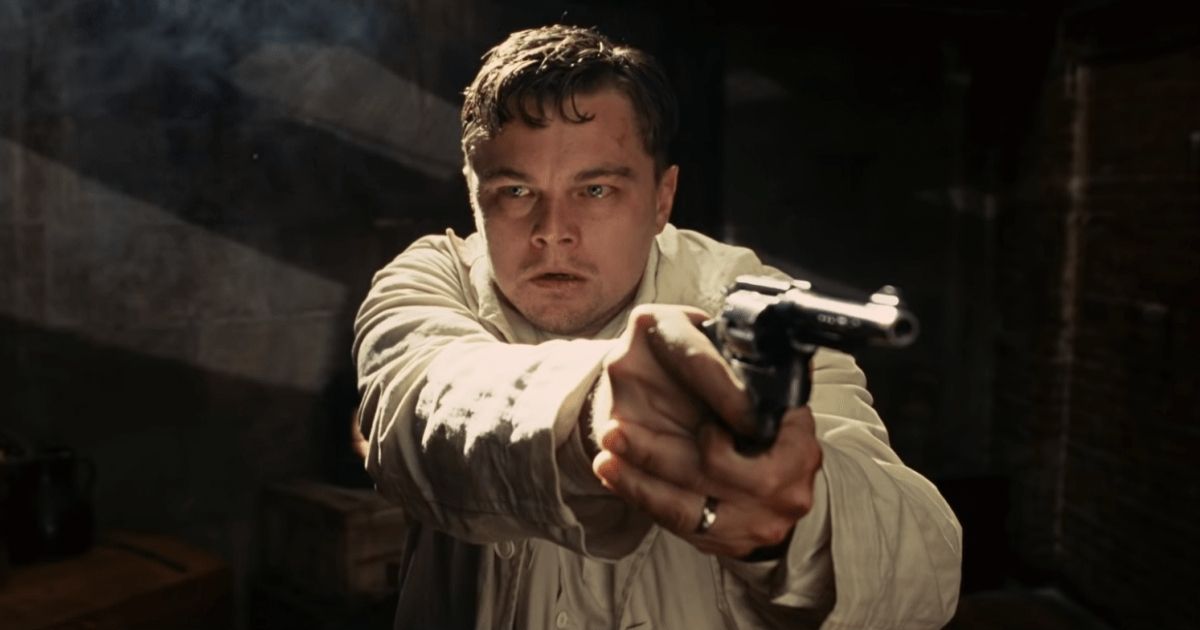 Get ready for a spine-chilling psychological thriller that will leave you pondering for a long time. Shutter Island, produced by Leonardo DiCaprio, is a film that will keep you guessing until the very end. The story follows two US Marshals as they investigate the disappearance of a patient from an island facility for the criminally insane. However, as they delve deeper into the case, they begin to question their own sanity. With stunning cinematography and masterful performances from the cast, Shutter Island will have you questioning what is real and what is not. The film was a commercial success, grossing over $294 million worldwide, and received positive reviews from critics, with praise for its gripping plot and haunting visuals.
Related: These Are Movies to Watch Twice After Endings That Change Everything
12

The Ides of March (2011)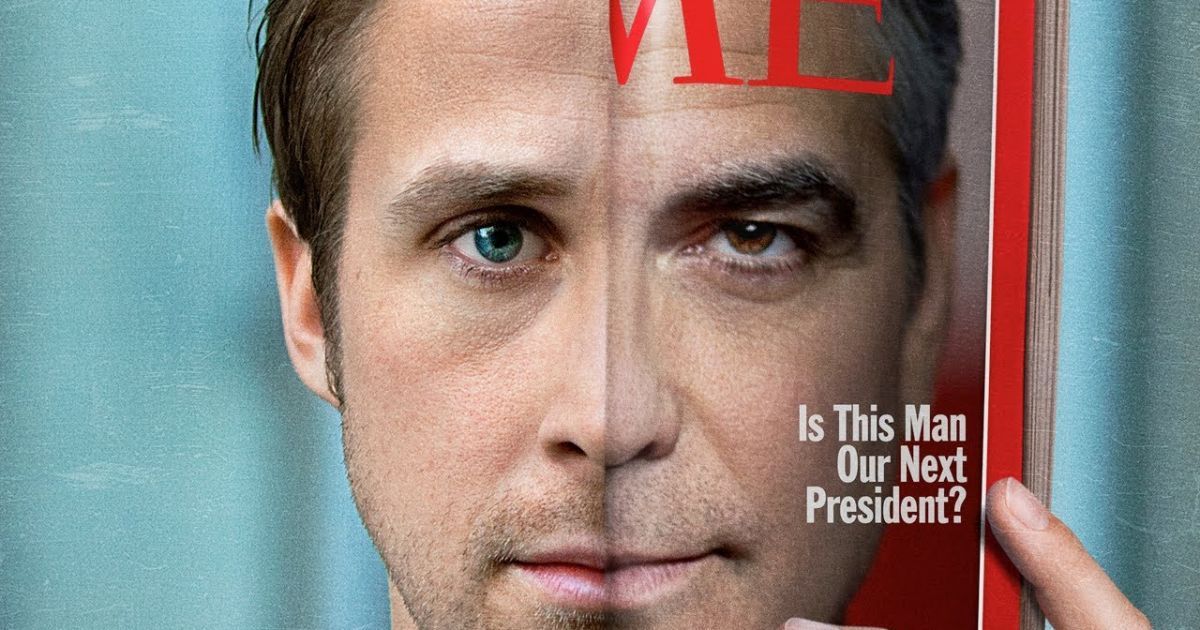 If you're looking for a political drama that will leave you thinking, look no further than The Ides of March, produced by Leonardo DiCaprio. This film takes a behind-the-scenes look at the ruthless world of politics, as a young and idealistic campaign aide for a presidential candidate finds himself caught up in a scandal that could destroy his career. With stellar performances from the cast, including Ryan Gosling and George Clooney, The Ides of March is a thought-provoking film that explores the corrupting nature of power. The film was well-received by critics, with praise for its sharp writing and captivating performances.
11

Red Riding Hood (2011)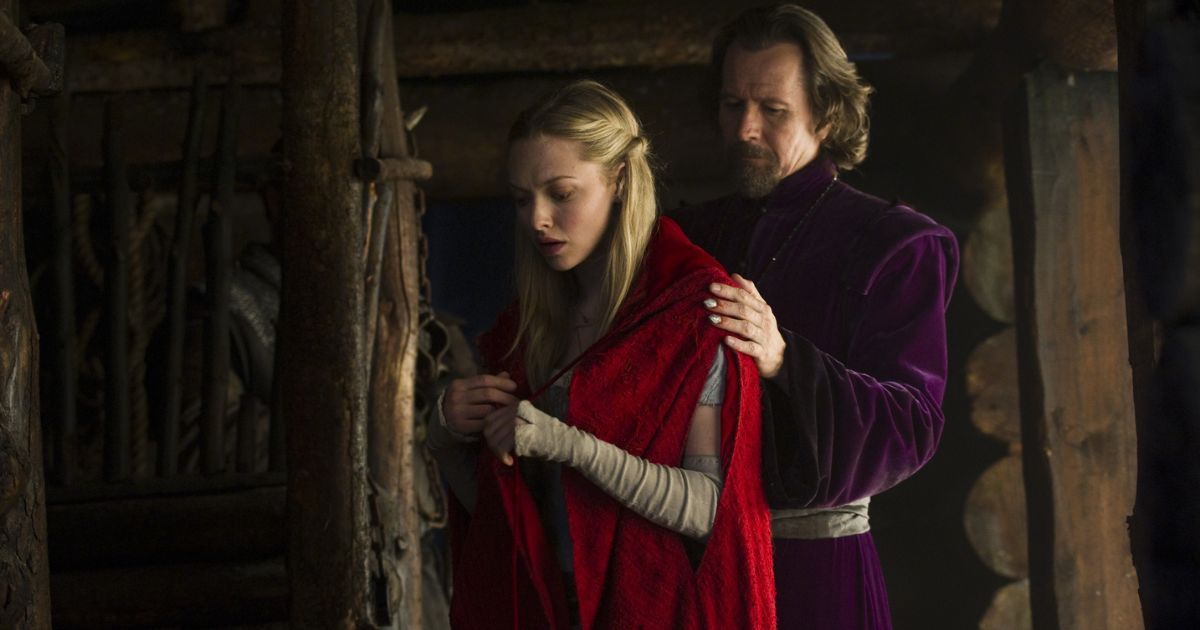 Step into a fairytale world of romance and danger with Red Riding Hood, produced by Leonardo DiCaprio. This modern retelling of the classic story follows a young woman living in a medieval village who falls in love with a woodcutter. However, when her sister is killed by a werewolf, suspicion falls on her lover, and she must decide whether to trust him or risk her own life to uncover the truth. With stunning visuals and a gripping storyline, Red Riding Hood is a dark and captivating tale that will transport you to another world. Although it received mixed reviews from critics, the film was a moderate commercial success, grossing over $89 million worldwide.
10

Out Of The Furnace (2013)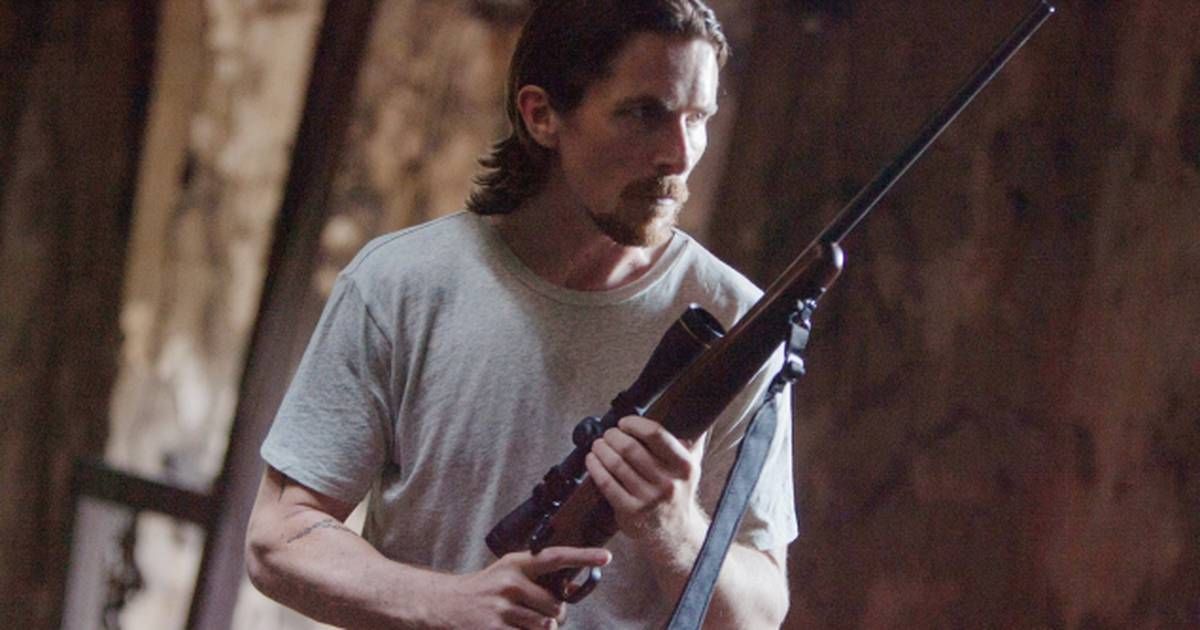 Prepare for a gritty and intense crime drama with Out Of The Furnace, produced by Leonardo DiCaprio. The film follows the story of two brothers living in a small Rust Belt town, as they navigate the harsh realities of poverty and crime. When one of them goes missing, the other sets out to find him and bring those responsible to justice. With masterful performances from the cast, including Christian Bale and Casey Affleck, Out Of The Furnace is a brutal and emotional journey that will leave you on the edge of your seat. While it received mixed reviews from critics, the film was praised for its powerful performances and raw storytelling.
9

The Wolf of Wall Street (2013)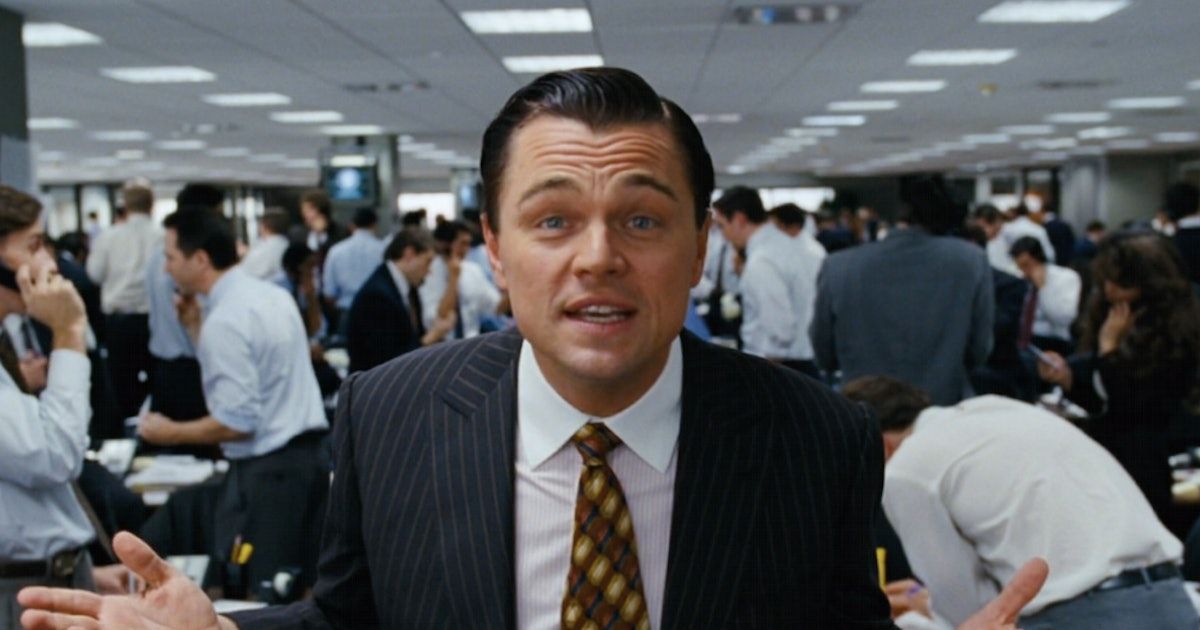 Get ready to be swept off your feet with this raucous and highly entertaining movie, which is based on the true story of Jordan Belfort, a corrupt stockbroker who built an empire of deceit and extravagance. Leonardo DiCaprio delivers a career-defining performance as Belfort, who spirals into a world of drugs, sex, and greed. The movie is a relentless barrage of humor, drama, and debauchery, as Belfort and his team of cronies manipulate the stock market for personal gain. With Martin Scorsese at the helm, the movie is a masterclass in filmmaking, with a stunning ensemble cast, a sharp script, and incredible attention to detail. The Wolf of Wall Street was a box office hit and received critical acclaim, earning five Oscar nominations, including one for DiCaprio's captivating performance.
8

Runner, Runner (2013)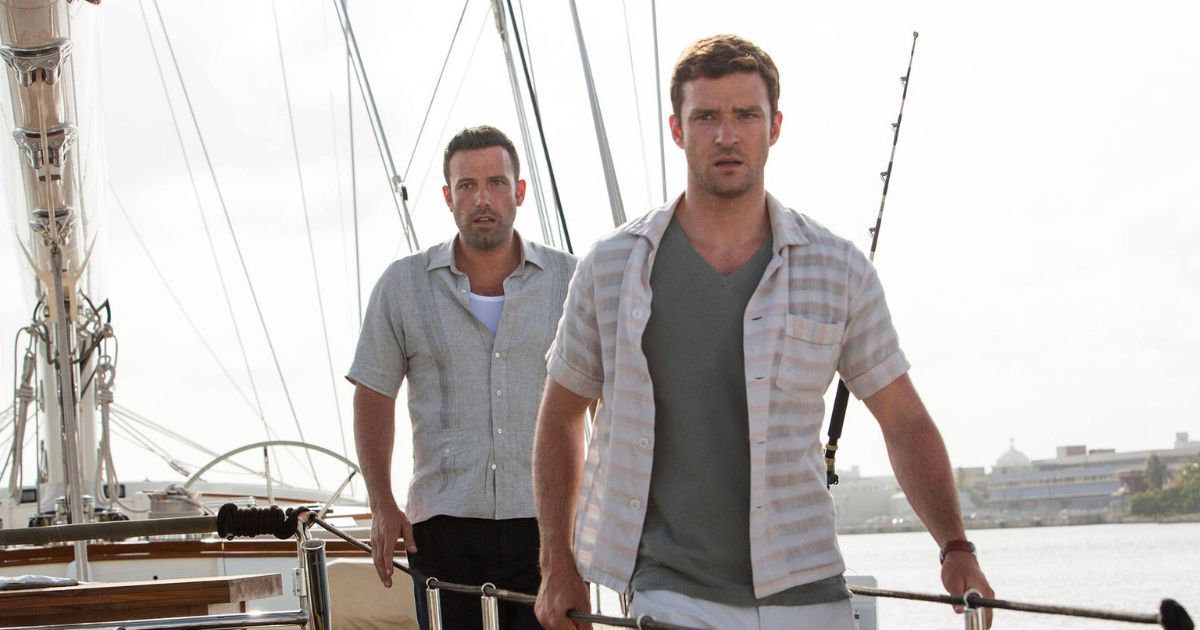 This gritty crime thriller stars Justin Timberlake as a college student who becomes involved in the dangerous world of online gambling. When he loses his entire savings to an online poker site, he tracks down the site's owner, Ivan Block (Ben Affleck), in the hope of recovering his money. However, he soon realizes that Block is not to be trusted, and becomes embroiled in a dangerous game of deception and betrayal. Leonardo DiCaprio produced this tense and stylish movie, which features an all-star cast and a taut, suspenseful plot. Despite its strong performances and visual appeal, Runner, Runner failed to make a splash at the box office, receiving mixed reviews from critics.
7

The Revenant (2015)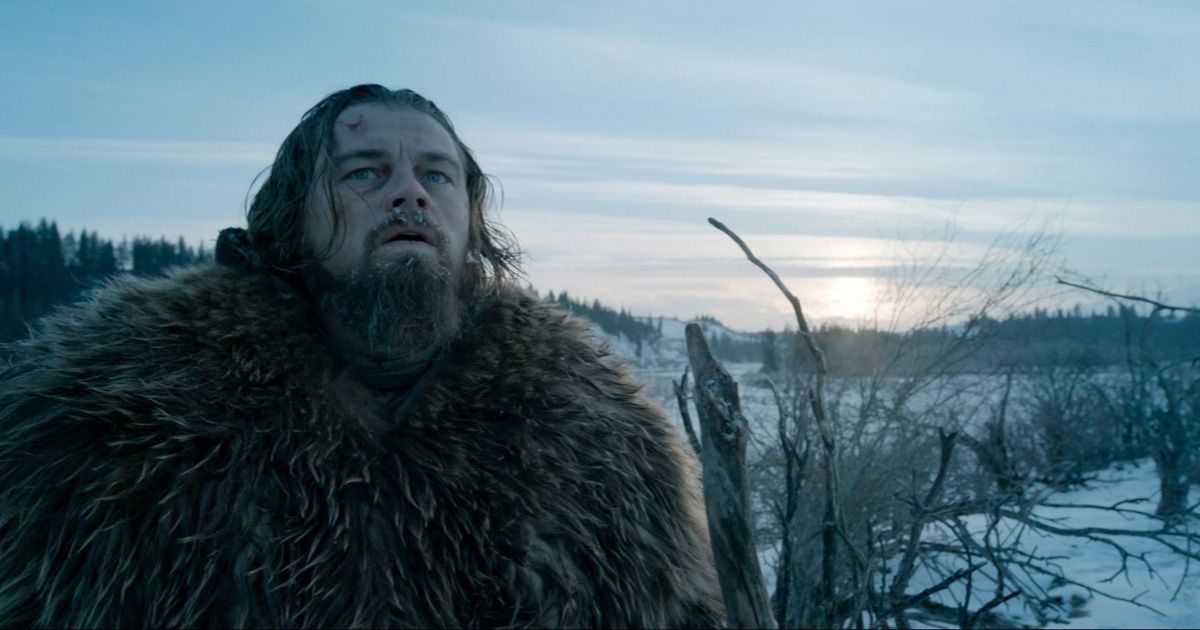 Prepare to be transported to the stunning and brutal wilderness of the 19th century American frontier in this epic and harrowing movie. Inspired by a true story, the movie follows Hugh Glass (Leonardo DiCaprio), a fur trapper who is left for dead in the wilderness after a brutal bear attack. In his quest for survival and vengeance, he must navigate treacherous terrain, hostile natives, and harsh weather conditions. The Revenant is a visually stunning masterpiece, with breathtaking landscapes and intense, visceral action sequences. DiCaprio gives a commanding and nuanced performance as Glass, who must confront his own mortality and will to live. The movie was a critical and commercial success, earning 12 Oscar nominations and winning three, including one for DiCaprio's long-overdue Best Actor win.
Related: These Are the Best Movies About Survival
6

Live by Night (2016)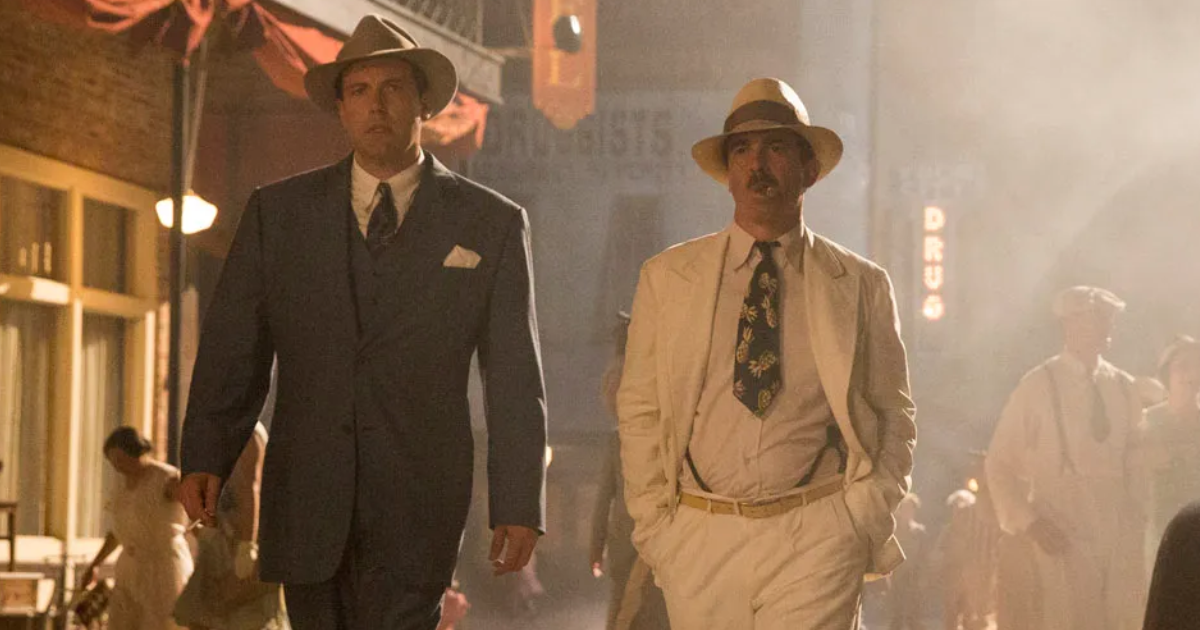 Step into the world of gangsters and bootleggers with Live by Night, a crime thriller produced by Leonardo DiCaprio. Set in the 1920s, the film follows the story of a World War I veteran turned bootlegger, Joe Coughlin, as he navigates the dangerous world of organized crime in Boston and Florida. Played by Ben Affleck, Joe is a complex character with a deep sense of loyalty and justice, making for a compelling lead. The film explores themes of power, corruption, and redemption, with a thrilling and action-packed storyline that keeps you on the edge of your seat. Despite a star-studded cast and DiCaprio's producing chops, the film received mixed reviews and didn't perform well at the box office. However, it's still worth a watch for fans of the crime thriller genre.
5

A Plastic Ocean (2016)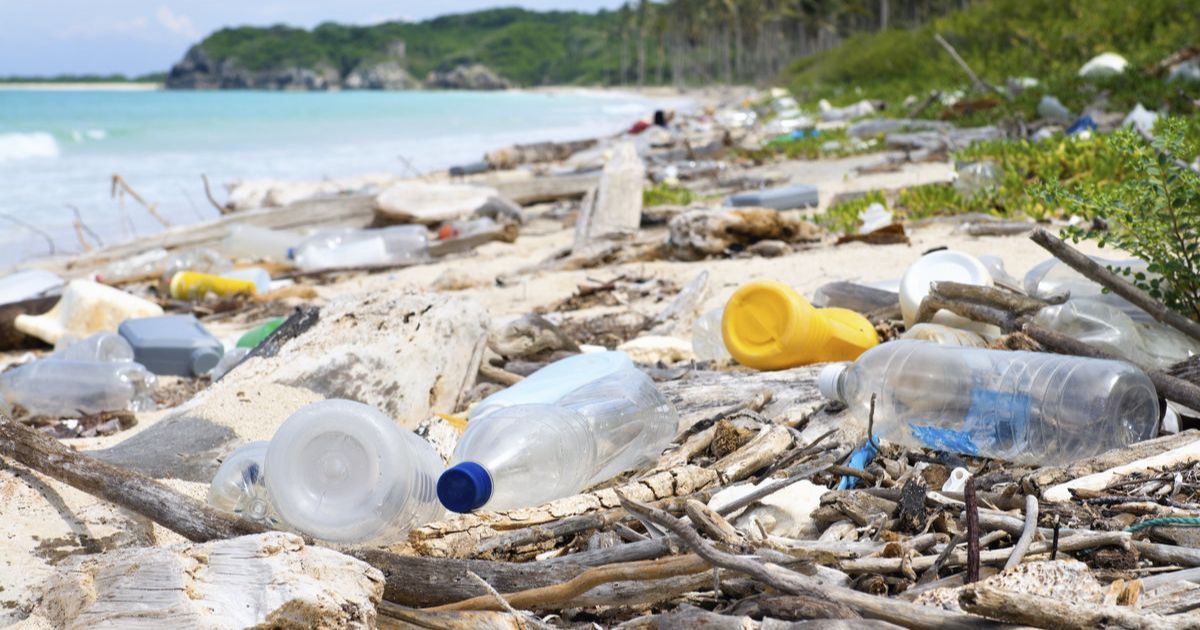 Produced by Leonardo DiCaprio and directed by Craig Leeson, A Plastic Ocean is a hard-hitting documentary that sheds light on the devastating impact of plastic pollution on our oceans and marine life. The film takes you on a journey around the world, from the beautiful beaches of Hawaii to the depths of the Arctic, uncovering the shocking reality of our plastic addiction. Featuring interviews with scientists, activists, and experts, the film is a wake-up call for humanity to take action against the plastic crisis. The stunning visuals and heart-wrenching stories of animals harmed by plastic waste make for a powerful viewing experience. While not a traditional Hollywood production, 'A Plastic Ocean' received critical acclaim and helped bring attention to the urgent need for sustainable solutions to plastic pollution. It's a must-watch for anyone who cares about the environment and our planet's future.
4

Robin Hood (2018)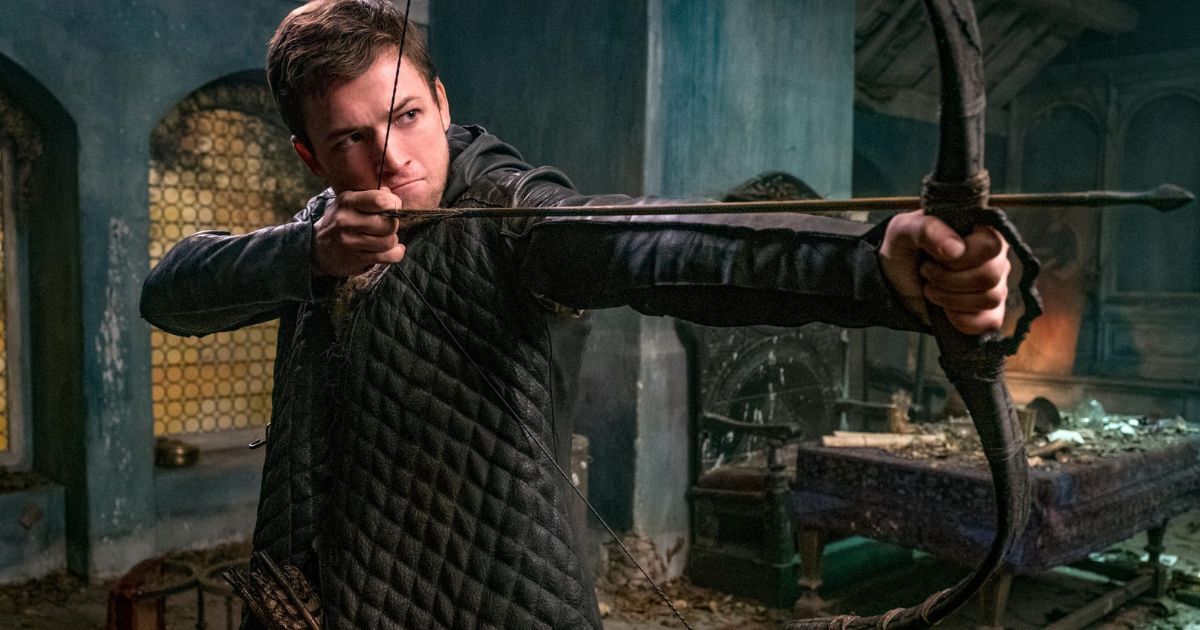 Take a trip to medieval England with Robin Hood, a retelling of the classic tale produced by Leonardo DiCaprio. Starring Taron Egerton as the legendary outlaw and Jamie Foxx as his mentor, the film brings a fresh and modern twist to the timeless story. With stunning action sequences and a diverse cast, 'Robin Hood' is an exciting adventure that's sure to entertain. The film explores themes of social justice and rebellion, with a strong emphasis on the power of the people to rise up against tyranny. Despite the star power and the fresh take on the story, 'Robin Hood' received mixed reviews and didn't perform well at the box office. However, it's still a fun and thrilling ride that's worth a watch for fans of the action-adventure genre.
3

Struggle: The Life and Lost Art of Szukalski (2018)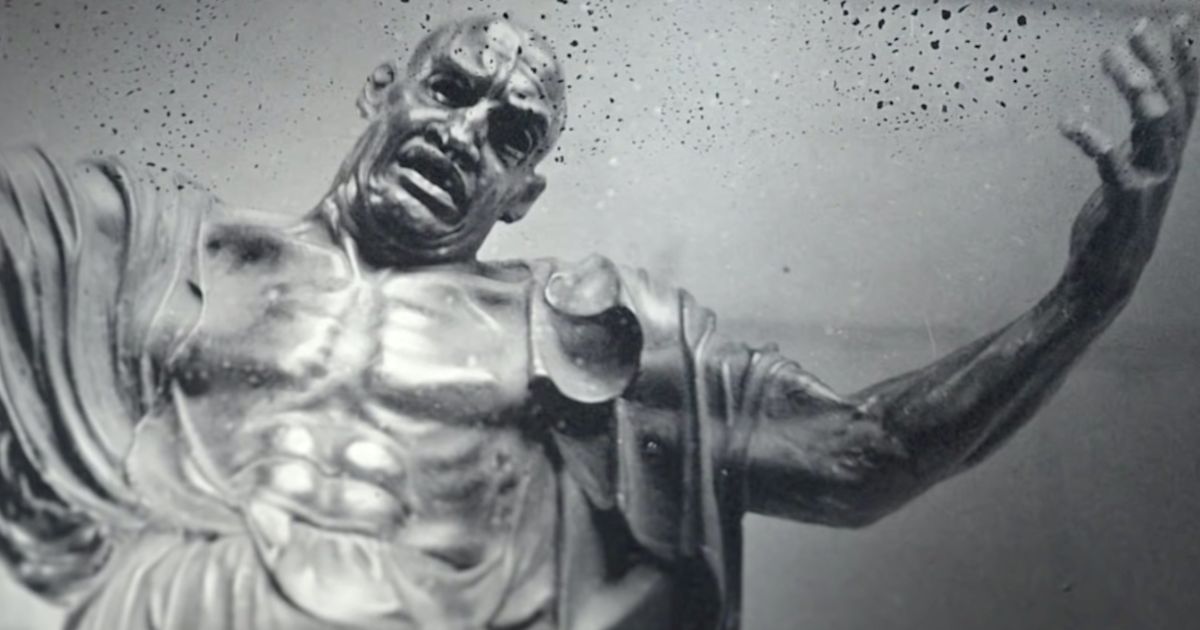 Struggle: The Life and Lost Art of Szukalski is a fascinating documentary produced by Leonardo DiCaprio that explores the life and work of Polish artist Stanislav Szukalski. The film tells the story of this incredible artist who was considered a national treasure in Poland but was virtually unknown in the rest of the world. The film follows the journey of a young American art student who discovered Szukalski's work in the 1980s and embarked on a mission to bring his art to a wider audience. Through interviews with Szukalski's friends, family, and colleagues, we get a glimpse into the life of this enigmatic and sometimes controversial artist. The film is an intimate portrait of an artist who lived an extraordinary life and whose work continues to fascinate and inspire people around the world.
2

Delirium (2018)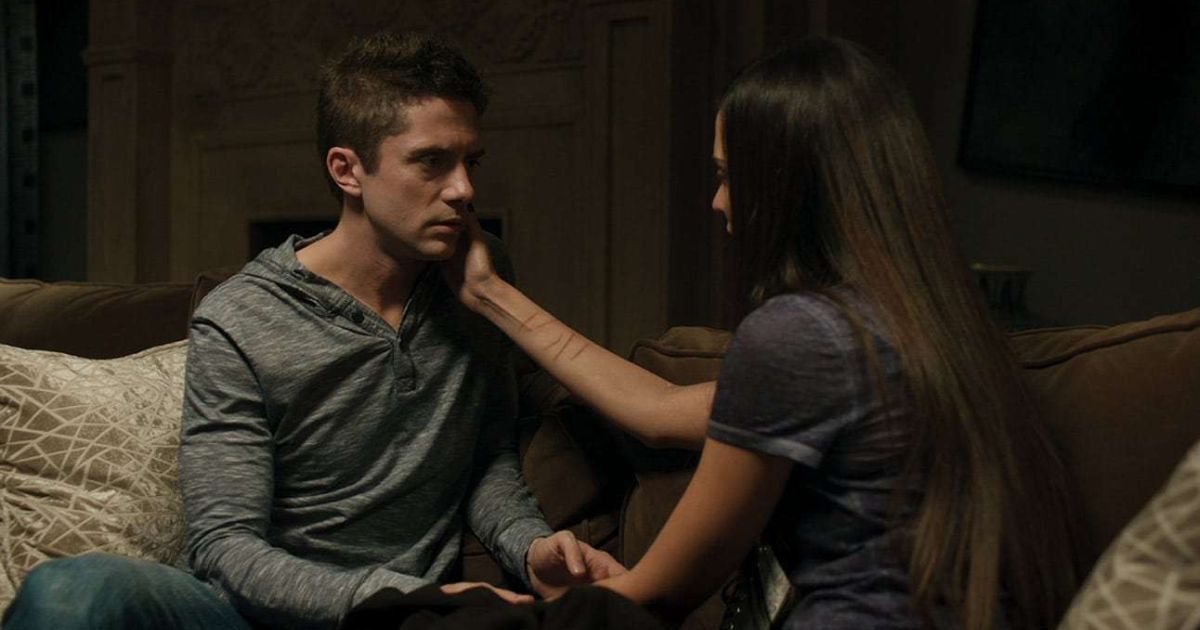 Delirium is a thrilling horror film produced by Leonardo DiCaprio that tells the story of a man named Tom who is released from a mental institution and returns to his childhood home. However, he soon discovers that the house is haunted by the ghost of his abusive father. As Tom tries to unravel the mystery of his father's death, he must also confront the demons of his own past. The film is a chilling exploration of the psychological horror that comes from unresolved trauma and the ghosts that can haunt us long after they're gone. With heart-stopping scares and a gripping storyline, Delirium will keep you on the edge of your seat until the very end.
Related: Best Psychological Thriller Movies of the 2010s
1

Richard Jewell (2019)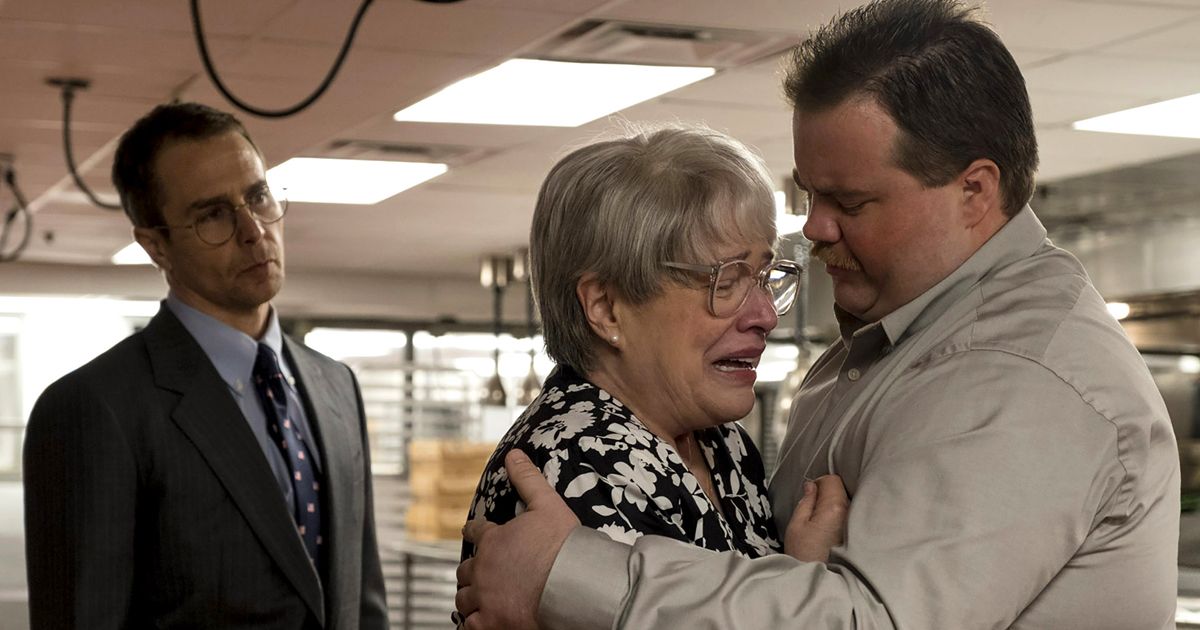 Richard Jewell is a powerful drama produced by Leonardo DiCaprio that tells the true story of the titular character, a security guard who was falsely accused of planting a bomb at the 1996 Olympics in Atlanta. The film follows Jewell's journey as he is initially hailed as a hero for his role in discovering the bomb, but is then targeted by the media and law enforcement as the prime suspect. The film is a tense and emotional exploration of the impact of false accusations on an innocent person's life. With stunning performances from its cast, including Paul Walter Hauser in the lead role and Sam Rockwell as Jewell's lawyer, Richard Jewell is a must-see for anyone interested in stories of justice and redemption.